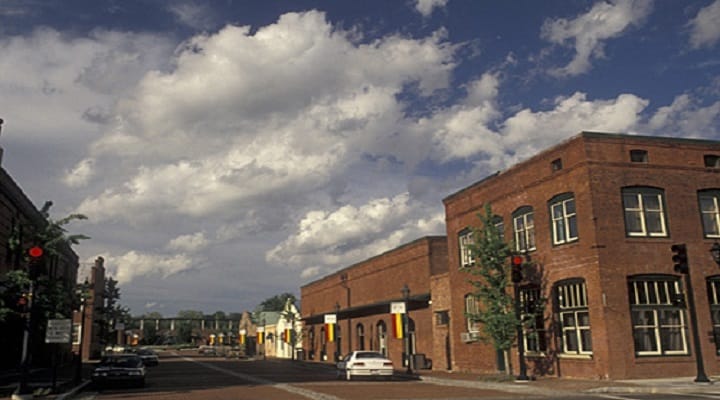 The Paleo diet offers many potential benefits, but it's not always easy to keep up with the requirement of cooking all of your own meals from scratch using fresh, locally-sourced ingredients. If you've just moved to the Augusta area, or recently experienced another major life change such as the start of a new job, it can seem especially overwhelming to keep up your dietary routine. But rest assured, there are a wide variety of options open to you which can make your Paleo lifestyle more manageable and convenient.
The following guide will cover a number of local and national delivery companies which deliver Paleo meals to addresses throughout Augusta Georgia. Depending on your individual situation, certain options may be more suitable than others, but all of them offer meals prepared using Paleo requirements and featuring locally-sourced ingredients whenever possible. This guide will cover the similarities and differences between the various companies, giving you the information you need to choose the option that best fits your Paleo lifestyle.
We cover the following....
Local Paleo Food Delivery Augusta Options
The first section of our guide will cover local companies, based in the Augusta area, which offer fresh Paleo meals for delivery. They offer at least a few options which can be perfect alternatives for situations where you would otherwise be tempted to give in to the convenience of unhealthy processed foods. They also give you a chance to support local businesses and the local farmers who often provide produce and/or meats to these businesses.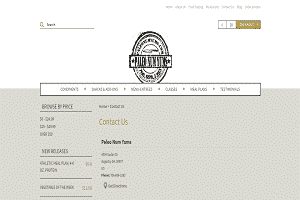 Paleo Num Yums
Paleo Num Yums, based locally in Augusta, is focused on creating Paleo meals for those on grain free diets. Meal orders can be picked up twice a week from their kitchen and they currently deliver to local gyms and offices as well as offering to accommodate special delivery requests as well. For athletes looking for help with their nutrition, they work in coordination with a lifestyle coach to tailor you nutrition program as an additional option.
For more information on Paleo Num Yums and for prices see:
https://paleonumyums-com.3dcartstores.com/crm.asp?action=contactus
Paleo Num Yums Facebook Reviews: https://www.facebook.com/pg/paleonumyums/reviews/?ref=page_internal
This post contains affiliate links. Thank you for supporting us! Click here to learn what this means.
National Companies Offering Paleo Meal Delivery to Augusta
The next section will focus on seven different national companies which deliver Paleo meals to any address in Augusta and the surrounding areas. All of these companies offer regular meal plan options can be great for long-term planning, while some also offer more limited plans if you just want to have a few ready-made meals on hand for days when you don't have time to cook. Although they are based in locations throughout the country, each of these companies ships their meals in either refrigerated cooler boxes or dry ice, via express shipping, to ensure that they arrive in Augusta ready to be eaten or stored for later.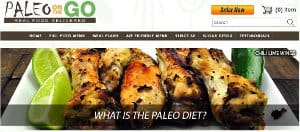 Paleo on the Go
Paleo on the Go is a popular delivery company which has received acclaim throughout the Paleo community, offering great values and reliable service for those who are unsure where to start. Paleo on the Go offers delivery to Augusta and the surrounding areas with their express delivery. Depending on your individual version of the Paleo diet, this company likely has an option for you, with dedicated meal plans for programs like Autoimmune Protocol (AIP), 30-Day Elimination, and more. Plus, Paleo on the Go often features collaborations with famous Paleo bloggers such as The Paleo Mom, while offering items such as "Paleo Pop-Tarts" which might just help you introduce skeptics to the diet!
See paleoonthego.com for prices and meal options.
Note: Paleo on the Go is offering a 10% discount for our readers, use code "MYPALEOS" at checkout for 10% off your entire order – one time use.
For our detailed write up on Paleo on the Go including reviews, see our in-depth coverage on them.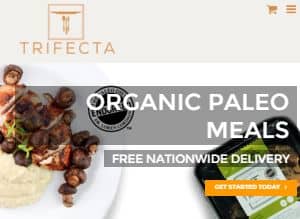 Trifecta
Trifecta is a great delivery choice for those who buy the majority of their food organic, as they pledge to use 100% organic ingredients in every one of their meals. Although Trifecta's Paleo meal plan is offered alongside a number of non-Paleo options (unlike any of the other companies on this list), it is still top of the line, including a menu which refreshes each week and provides delicious offerings for each day of the week (breakfast is optional). In addition, Trifecta offers free shipping on every order, making your decision to choose their service that much easier.
See trifectanutrition.com for current prices for their Paleo and organic meal delivery Augusta offerings.
For our detailed write up on Trifecta including reviews, see our in-depth coverage on them.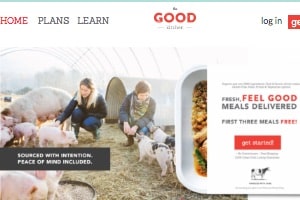 The Good Kitchen
The Good Kitchen offers meal plans which can be adjusted in countless ways, allowing you to choose the plan which fits your tastes and lifestyle best. They start by dividing their menus into categories based on the main ingredients in each meal (i.e. Beef, Pork, Chicken, Seafood, Vegetarian), and go on to offer a variety of options for the frequency of your meal plan shipments (weekly, bi-weekly, or monthly) and the number of meals in each shipment (minimum of 5). They even offer a "Primal" meal plan which follows the diet's original principle of only eating food that our earliest ancestors would have eaten.
See thegoodkitchen.com for The Good Kitchens complete menu and list of healthy meals delivered Augusta / nationwide plans.
The Good Kitchen is offering a 15% discount for our readers. Use promo code "mypaleos" at checkout for 15% off your first order.
For our detailed write up on The Good Kitchen including reviews, see our in-depth coverage on them.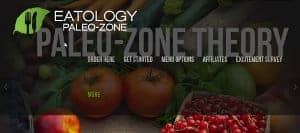 Eatology
Eatology is a delivery service which merges the requirements of the Zone and Paleo diets, making them an ideal choice for followers of both programs. It's also a great choice for dieters looking for new ways to increase their overall wellness, as the Zone protocol calls for balanced macronutrient levels as a way to promote weight loss and increase health. Eatology also packages their meals into portion-sized "blocks," intended to prevent overeating, which are shipped frozen and can be heated in either a microwave or a conventional oven (due to the specialized packaging material used).
See http://www.eatology.co for Eatology's Paleo-zone plans and pricing, including nationwide plans for healthy meal delivery Augusta options.
Eatology is offering a 20% off promo for our readers (works for first & all later orders), use code "ZACHPALEO" at checkout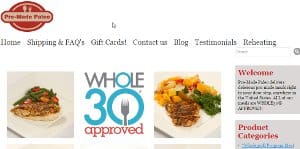 Pre-Made Paleo
Pre-Made Paleo follows the requirements of both the Whole30 program and the Paleo diet, which makes them a perfect choice for those who have recently adopted the Whole30 program and wish to merge these principles with those of the Paleo diet. This company also features the creator of the recipes in the Whole30 cookbook series as their head chef, which ensures that healthy principles and authentic culinary quality do not need to be separate concerns. Plus, their menu also frequently features unusual options such as wild elk and water buffalo, making this company a possible option for dieters who have grown bored with the familiar grocery store choices.
See premadepaleo.com for prices and Paleo meal delivery Augusta inclusive nationwide plans
Pre-made Paleo has offered a 5% discount (one time use) on all orders for our readers. Use code "MYPALEOS2018" at checkout
For our detailed write up on Pre Made Paleo including reviews, see our in-depth coverage on them.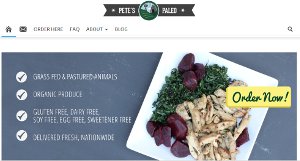 Petes Paleo
Pete's Paleo is a San Diego-based delivery company which emphasizes elements of the Paleo diet which some dieters overlook, making their Paleo principles the most important building block of their meals. Despite being from San Diego, all meals can be shipped to residents of Augusta. To start with, they structure their menus to fit the harvest schedules of local farmers who provide the majority of their ingredients, ensuring that every meal is packed with fresh, organic nutrients. Also, along with excluding Paleo-prohibited ingredients such as grains, dairy products, and unhealthy oils, Pete's also excludes all sugars and sweeteners from their meals, making them a great service for the most health-conscious of dieters, as well as for followers of the Sugar Detox and Wahl's Paleo programs.
See petespaleo.com for a complete list of prices, meal plans and healthy food delivery Augusta options.
For our detailed write up on Petes Paleo including reviews, see our in-depth coverage on them.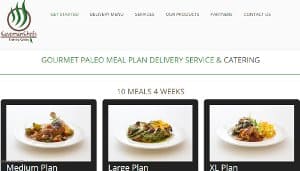 Caveman Chefs
Caveman Chefs is a relatively new national delivery company based in Denver, whose owners founded the company after decades of experience in the Colorado food service industry. This experience transfers over to the national level extremely well, with delicious meals often featuring ingredients grown by area farmers with whom the owners have already formed close relationships. Caveman Chefs offer meal plans in medium, large, and XL sizes, while also providing options for customers with food allergies or special dietary requirements – making them a worthwhile choice for hungry eaters as well as for those who have trouble finding options elsewhere to suit their individual needs.
Visit http://www.cavemanchefs.com for more information on their Paleo delivery Augusta options
Caveman Chefs has offered 10% off all orders by mentioning the promo #ZachmyPALeos in the order comments or mentioned by phone during checkout.
For our detailed write up on Caveman Chefs including reviews, see our in-depth coverage on them.
Every Year there are More Options for Paleo Meal Delivery Augusta & Paleo Delivery Options
Keeping up with the daily tasks of shopping for ingredients and cooking meals from scratch can often feel like a burden, but hopefully this guide has helped to show you that there are options available which can allow you to remove this burden while still maintaining your dietary principles. Whether you've just experienced a major change in your life or have a busy schedule no matter what, the local and national companies listed here are designed to save you time and make your life easier. Trying any one of these companies can be a small change that makes a big difference in making your Paleo experience more enjoyable.
The local companies listed above offer convenient options which allow you to have meals delivered at short notice from businesses right in your neighborhood, which often use fresh ingredients from local farmers as well. The national companies, on the other hand, present a wide variety of meal plans which can allow you to avoid grocery shopping and cooking on a regular basis. The desired end result of all of these options is that following the Paleo diet will become less stressful and more of a positive element in your life – making your efforts worth it and allowing you to finally realize the full benefits of a healthy diet.
Other Paleo Delivery Augusta Area Companies
If you have any suggestions of other places offering Augusta Paleo Friendly Meal Delivery or know of Augusta Paleo restaurants that might offer takeout or delivery options, please let us know in the comments below.