This past weekend we were fortunate enough to get an offer from Eatology to send us a couple of Eatology party platter to try out.  A friend of mine has been trying to get into shape and cut down his growing cholesterol numbers, so I coordinated with him to host friends over at his house to try out the meals.
The meals were sent as large trays, that could be split into a number of 2 or 3 block meals or used for a larger number of people to sample the food and see how they like it.
Given the size of the frozen party platters it took longer than expected to defrost the whole platter, but by doubling the amount of time in the oven and finally using the microwave it was possible to get the entire platter, even the center pieces up to temperature.
As we didn't get a lot of advance notice on when the samples would be arriving and how much food there would be, we were able to get together a small group of friends last minute to try the meals, so there was plenty to go around.
The first dish that everyone tried was Eatology's Lasagna. It was a hit.
Eatology also sent some literature on their programs and tips for getting started on a healthy lifestyle.
Above is my friend Li enjoying the food.
Below is a shot of the party platter still sealed from the oven before everyone started digging in. 
Below is a shot of the party platter when the foil cover was first removed.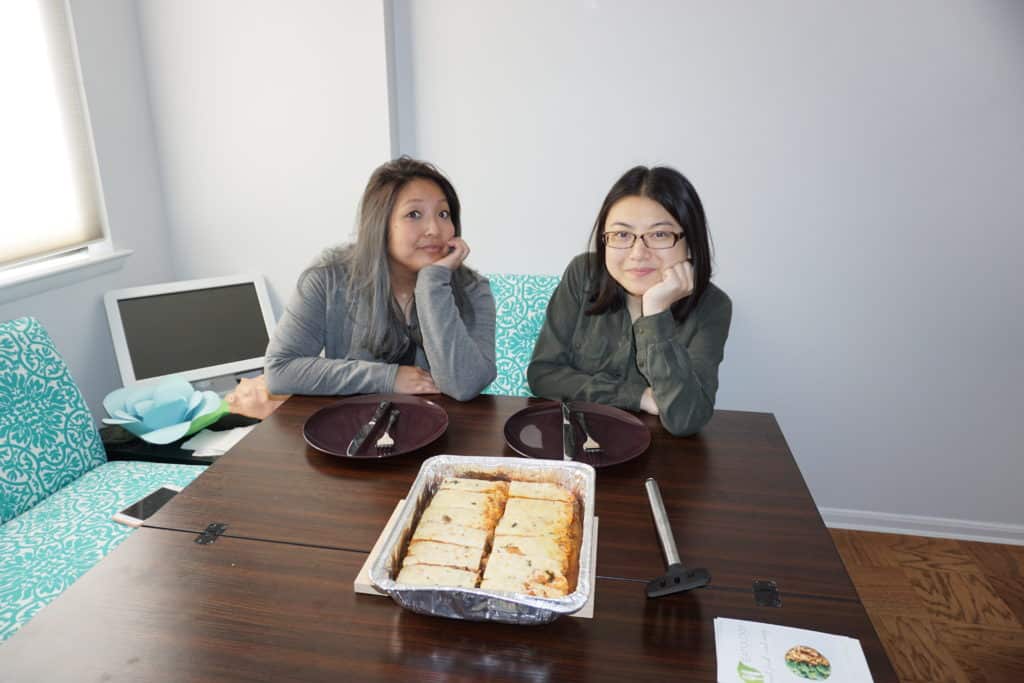 All in all, an enjoyable time was had by everyone there.
Many thanks to Eatology for offering to supply the food for the tasting party as part of the promotion of this blog.