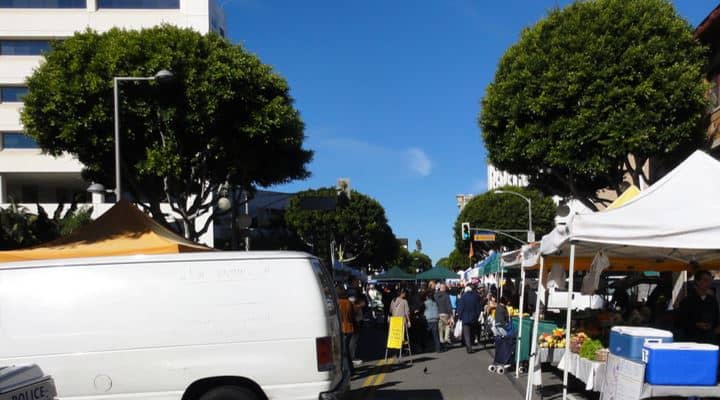 Updated July 7, 2018
The Los Angeles area has one of the largest and most varied landscape of meal delivery services of just about any city on the planet. If you live in LA and follow the Paleo Diet, Primal Diet, Whole 30, SCD, GAPS or another grain free diet (such as raw vegan), you are very fortunate.  The variety of gluten free, organic and Paleo meal delivery Los Angeles options are just mind blowing.
Los Angeles residents have meal delivery services catering to just about every conceivable special diet option imaginable, from Paleo meal plans offering 100% organic ingredients, meals made with absolutely no sweeteners, recipes from famous Paleo bloggers to AIP, Whole 30 or Wahls Paleo compliant meals. In this post we give a rundown of your vast array of options for getting delicious Paleo meals delivered in Los Angeles.
We cover the following....
Local Los Angeles Paleo Meal Delivery Services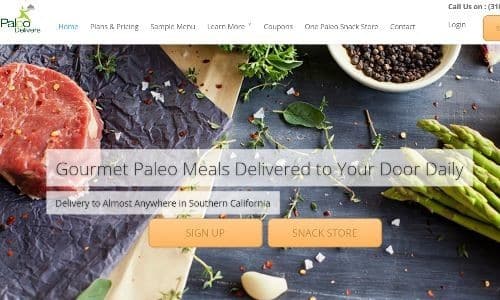 One Paleo Delivers
Paleo Delivers offers daily Paleo meal delivery to just about every city in Southern California. Their meals are delivered fresh and intended for that particular day. Meals are left outside your front door in the early morning each day in a reusable insulated cooler bag. Although not a concrete commitment, they mention that they use "Organic produce, grass-fed beef, wild caught seafood, and free range poultry" as their sourcing preference but are "subject to market availability". They offer a Whole 30 option as well and allow up to 6 allergies or food dislikes per meal plan.
For full Pricing See:
Paleo Delivers (also known as One Paleo Delivers) Reviews:
Yelp & Facebook
http://gazettereview.com/2016/01/paleo-diet-tips-to-be-successful/ (comment)

Territory Foods
Territory delivers Paleo prepared meals to locations throughout the Los Angeles metro area. One unique aspect of Territory is that they partner with chefs at catering companies, caterers, local Paleo meal delivery services and restaurants throughout Southern California to create their Paleo meals instead of making meals at one central kitchen. This means that you will find foods inspired by the chefs at various local companies such as Primal Cravings or Pete Sevold from Pete's Paleo (covered below) and therefore specializing in a wide range of types of cuisines. All chefs have dedicated to following strict Paleo guidelines for all dishes served on the Paleo meal plan.  This distributed model of chef delivery brings variety and fresh ideas to your daily food routine, similar to ordering the healthiest food items from various local chefs and delivering them together in a weekly meal plan.
For full Pricing See:
https://www.territoryfoods.com/
(specials if applicable)
Power Supply Reviews (LA/California):
http://la-story.com/2016/02/if-you-are-eating-paleo-you-need-power-supply-food-delivery/
http://la-confidential-magazine.com/culture-post/21025/Healthy-Meal-Delivery-Services-in-LA-for-People-Who-Have-No-Time-to-Cook
Yelp & Facebook

Pig & Pepper Kitchen
Pig and Pepper Kitchen is a local business delivering fresh Paleo meals to addresses in LA and Orange County twice a week.  Started in 2014 by two moms, they offer 12 different menu options per week and a flat price of $10 per entree.  Meals are delivered on Tuesday and Thursday each week in an insulated cooler with ice packs or alternatively free delivery to partner crossfit locations in the area for larger orders.
For full Pricing See:
http://www.pigandpepperkitchen.com/
Pig and Pepper Kitchen Reviews:

Paleo BLOKS
Paleo Blocks, a Paleo delivery service started by Angela, a personal trainer, mother and health advocate, delivers Paleo meals to Los Angeles Country and San Diego County. Paleo Bloks offers 100% Paleo meals in four categories or "BLOKS": "Basic Paleo", "Squeaky Clean", "Fat Burning" and "Pre/Post Workout". They offer grass fed meats such as beef, bison and lamb and "true" free range chicken.
For full Pricing See:
Paleo BLOKS Reviews:
Yelp & Facebook
http://www.fitnessbodysolutions.com/blog/2014/10/4/coming-soon-paleobloks

Zen Foods Paleo Plan
Zen Foods, where the Zen stands for for Zero Effort Nutrition, is a southern California Clean eating meal delivery service that has been operating for over 10 years. In addition to a range of meal plan types, they offer a very popular Paleo plan, which adheres to the principles of the Paleo diet. Zen Foods makes meals fresh and delivers them each day. Their plans include meals and snacks for your entire day. They do offer to customize meal plans to your individual requirements and offer a gluten free and vegetarian or vegan option on all of their plans, so presumably you could put together a vegetarian Paleo or Pegan meal option upon request.
For full Pricing See:
http://zenfoods.com/paleo-program/
Zen Foods Reviews:
https://local.yahoo.com/info-72124727-zen-foods-incorporated-los-angeles
http://paleodelivers.com/best-meal-delivery-services-in-los-angeles/
Yelp & Facebook

Paleta
Paleta, another popular Los Angeles diet meal delivery service, offers several Paleo meal plans to choose from. These include their Paleo fit weight loss plan, which includes 3 Paleo meals and a snack per day. You can increase the amount of food with their lifestyle plan which also includes larger versions of your 3 meals and two snacks or their performance plan with specifically larger meal portions. A Paleo desert  is also advertised to be included with their meal plans. Paleta ships the meals fresh to your door before 6am in an insulated cooler bag with ice packs. Many meals are designed to be eaten either hot or cold.
For full Pricing See:
Paleta Reviews:
http://www.inquisitr.com/2135349/jessica-biel-post-baby-body-back-in-shape-just-two-months-after-she-and-justin-timberlake-became-parents-photos/
http://www.anutritionisteats.com/paleta-review/
Youtube review of vegan, gluten free meals
Yelp

Sunfare
Sunfare is larger commercial meal delivery service based in Southern California that has several plans available, including their "Paleo-Fit" plan which they designed to follow the rules of the Paleo diet.  Sunfare delivers their fresh meals to you daily by 7am every Monday through Saturday (Sunday meals delivered with the Saturday delivery).  They offer some opportunity to substitute ingredients and offer alternative meals for some of their plan options.
For full Pricing See:
Sunfare Reviews:
http://www.hollywoodreporter.com/lists/hollywoods-meals-wheels-what-a-897111/item/sunfare-meals-wheels-897117
http://azbigmedia.com/scottsdale-living-magazine/dining/sunfares-pancakes-delicious-twist-paleo-diet
Yelp & Facebook

Fitness Kitchen
Fitness Kitchen offers a Paleo meal plan as part of their meal line options. They hold calories to exactly 2000 for men and 1300 per day for women, doing all the math for you on daily portion control. They tout that their Paleo plan includes only grass fed beef, wild caught fish, free range poultry and eggs and local produce (organic when available). Delivery is before 6am to your door each day Monday through Saturday. Completely custom designed menu plans are available as well.
For full Pricing See:
https://fitnesskitchenla.com/paleo-meal/
Fitness Kitchen Reviews:
http://vivaglammagazine.com/nick-carter-talks-american-dwts-fitness-kitchen-la/
http://www.wellnesstraveljournal.com/eat-well-reviews/fitness-kitchen-la-healthy-meals-delivered-to-your-door
Yelp & Facebook
Los Angeles Paleo Personal Chefs By Request

Chef Nourish
Chef Nourish is a personal chef service run by local Chef Lala, a Cordon Bleu graduate and certified nutritionist who has appeared on television shows such as the biggest loser, Martha Stewart and Dr. Oz. She delivers meals in a similar manner to other local delivery services, but allows full customization of your meal plan. She has a focus on Paleo meal plans and is quite familiar with the requirements of basing meal plans off of Paleo as a starting point. She serves the Greater Los Angeles Area, Ventura County and Inland Empire, as well as offering shipping of meals to other parts of California, Nevada and Arizona.  If you are considering Paleo compliant chefs by request, Chef Nourish is worth considering.
For full Pricing See:
http://www.chefnourish.com/paleo.html
Chef Nourish Reviews:
Crossfit Paleo Meals Delivered Los Angeles

Enda Paleo
Enda Paleo offers pre-made Paleo "bowls" that they deliver to crossfit gyms throughout the Los Angeles area. There is no commitment, and you can order as many of the bowls as works for your particular situation. Delivery is free to area crossfit locations. They state that all bowls are 100% Paleo, and you an average of 90% of organic ingredients in their meals. They strive to use grass fed proteins when available. As a fresh meal delivery los angeles option with free shipping, you might consider Enda Paleo.
For full Pricing See:
Enda Paleo Reviews:
Paleo Vegan Meal Delivery Los Angeles

Rawvolution (Paleo Raw Vegan/Raw Pegan)
Although not your standard Paleo delivery service by any measure, another Los Angeles healthy food delivery option that is Paleo friendly is Rawvolution's "Box". Billed as a raw vegan meal delivery service that uses organic ingredients, the majority of Rawvolution meals are also Paleo (I would say close to 90%). Typical ingredients used in their meals are vegetables, nuts and seeds and condiments like vinegars, coconut aminos, coconut nectar – all items that are considered Paleo compliant. Items are shipped on Monday evenings to the Los Angeles area.  If you are looking for both Paleo and Vegetarian meal delivery Los Angeles options, Rawvolution should be at the top of your list.
Rawvolution Reviews:
http://www.mnn.com/food/healthy-eating/blogs/a-boxful-of-raw-meals-delivered
http://vegasandfood.blogspot.com/2015/06/the-box-prepared-raw-vegan-meals-by.html
Yelp 
Note: this post contains affiliate links. Click here to see what this means.
National Companies Offering Paleo Food Delivery to Los Angeles
The following larger nationwide Paleo chef delivery companies, several based in California, deliver Paleo compliant meals to homes and offices throughout in the greater Los Angeles area and beyond.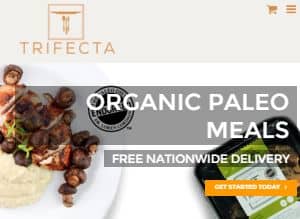 Trifecta Nutrition
Trifecta
Trifecta Nutrition, based in California, source the majority of their ingredients directly from local California farmers. They ship their fresh Paleo meal plans weekly to your door, anywhere in Southern California. Trifecta's makes a commitment to using 100% organic ingredients, setting them apart from many other services. Some other unique features of Trifecta include striving to meet a minimum of a humane level rating of 5 for all animal products used, above and beyond using grass fed and free range animal products. They also have worked carefully on their environmental footprint, using green packaging such as corn based coolers rather than Styrofoam when transporting their meals.  If you are searching for an Organic meal delivery Los Angeles option, Trifecta very well may be what you've been looking for.
See trifectanutrition.com for current prices and Paleo meal options.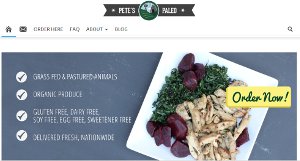 Petes Paleo
Pete's Paleo, based in Southern California, offers weekly meal delivery services to locations throughout Los Angeles and California. Meals are sent fresh via weekly delivery. All produce is organic and all proteins adhere to the highest level of Paleo principles, such as being grass fed and grass finished, as well as in-season ingredients being sourced from local farms in their region. One unique aspect of Pete's Paleo meals is that all dishes are made without sweeteners, Paleo or othewise, with food sweetened only by in season fruits and vegetables. For this reason one of their popular plans is a sugar detox plan made entirely of their meals. Another unique plan offered by Pete's Paleo is a meal plan adhering to the Wahls Paleo requirements designed by Dr. Terry Wahls for those with chronic health conditions.
See petespaleo.com for a complete list of prices, meal plans and local Paleo food delivery southern California options.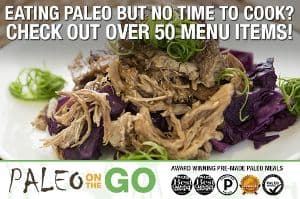 Paleo on the Go
Paleo on the Go is a popular nationwide Paleo meal delivery service that will deliver to addresses in the greater Los Angeles area and throughout Southern California. They take the Paleo credentials of their meals seriously, have obtained Paleo certifications from multiple certifying organizations. In addition to their Paleo meals and meal plans, they also offer a dedicated AIP meal line, which has become quite popular with those working to overcome autoimmune diseases. They have partnered with famous bloggers to craft a portion of their meal lines, such as popular recipes from the creator of the Paleo Mom website and cook books.
See paleoonthego.com for prices and meal options.
Note: Paleo on the Go is offering a 10% discount for our readers, use code "MYPALEOS" at checkout for 10% off your entire order – one time use.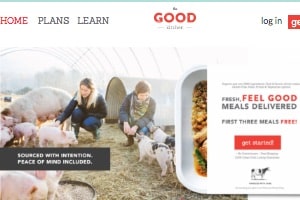 The Good Kitchen
The Good Kitchen
The Good Kitchen (recently rebranded from modPALEO) is a Paleo delivery service that ships to all addresses nationwide, including all addresses in Southern California and the Los Angeles region. All meals use 100% grass fed and finished beef, and seasonal locally sourced meals from small organic farmers in the area near their kitchens. Menu's change weekly but you have a good selection of Paleo meals in their meal plans as well as an "One Time" delivery option for ordering individual meals (all orders get free shipping with a minimum of 5 meals per order). The Good Kitchen also offers Paleo Vegetarian/Pegan Paleo compliant meals, Paleo Pescatarian meals, Keto Meals as well as a healthy kids lunches meal line. The Good Kitchen is a great option to consider for Paleo, Primal and family meal delivery Los Angeles meal plans and products.
See thegoodkitchen.com for current prices.
The Good Kitchen is offering a 10% discount for our readers. Use promo code "mypaleos" at checkout for 10% off your first order.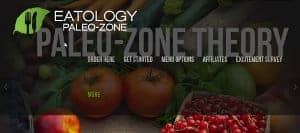 Eatology
Eatology focusing on combining both the ingredients outlined in the Paleo eating plan with the guidance of balancing the ratios of proteins to fats to carbohydrates laid out in the zone eating plan.  The goal is to optimize the benefits of achieving and maintaining a healthy body weight. Their prices are some of the most competitive around, getting as low as an average of $8 per meal for their smaller 2 "block" entrees when combined with the 20% discount they are offering our readers.
See http://www.eatology.co for Eatology's Paleo-zone meal plans and pricing.
Eatology is offering a 20% off promo for our readers (works for first & all later orders), use code "ZACHPALEO" at checkout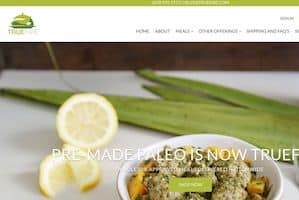 True Fare
True Fare (recently rebranded from Pre Made Paleo) delivers premade frozen Paleo meals to locations throughout Los Angeles and California as well as locations nationwide from their base in Atlanta. Although in general they follow strictly the rules of Paleo meals, they are also the officially sanctioned meal delivery service for the Whole 30 program. All meals sold by True Fare are Whole 30 approved. The owner and executive chef is also the author of the Whole 30 cookbook series and writes a column for the Whole 30 website about recipe design.
See truefare.com for prices and meals.
True Fare has offered a 10% discount (one time use) on all orders for our readers. Use code "MYPALEOS2018" at checkout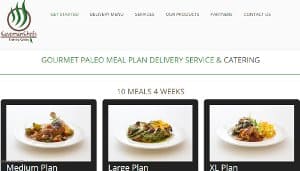 Caveman Chefs
Caveman Chefs is another great option to consider when ordering Paleo meals to the Los Angeles area. Based out of Denver, Colorado, they focus on local produce and proteins raised in their local area. They also focus on creative and internationally inspired recipes for their Paleo meals.  If you are looking for a little variety in your Paleo meals, Caveman Chefs is a good source of inspiration and uniquely prepared dishes. Definitely Caveman Chefs is another option for Paleo food delivery Los Angeles compatible plans.
Visit http://www.cavemanchefs.com for more information
Caveman Chefs has offered 10% off all Caveman Chefs orders by mentioning the promo #ZachmyPALeos in the order comments or mentioned by phone during checkout.
Finding Keto Meal Delivery Los Angeles Options
For those living in Los Angeles who have transitioned to a Keto diet rather than Paleo, there are also several companies who are offering Los Angeles Keto food delivery. A number of the meal services covered above such as The Good Kitchen, Trifecta Nutrition and Paleo on the Go all have dedicated Keto delivery menus/plans so they are great options for Keto delivery if you live in the greater Los Angeles area.  In addition, here are some LA Keto delivery and takeout services: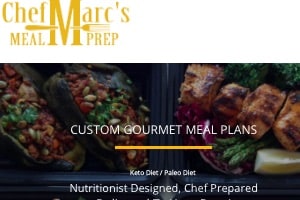 Chef Marc's Meal Prep
Chef Marc's Meal Prep offers a Keto meal plan as their primary meal plan option, but also offers a Paleo and "Healthy" meal option. They offer delivery throughout the greater Los Angeles area and Orange County 3 times per week, with meals packed in thermal bags with ice packs. They do require a weekly subscription with a minimum order of 12 of their Keto meals per week.
For the Chef Marc's Meal Prep LA Keto menu and ordering information see: https://www.chefmarcsmealprep.com/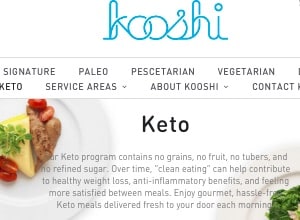 Kooshi Gourmet
Kooshi Gourmet offers a Keto meal plan as one of their several plans focused on healthy eating. Kooshi prides themselves on creating their meals daily with delivery to you within 24 hours, 5 days per week based on a subscription model. They offer Keto delivery throughout greater LA and Orange County.
For more details on the Kooshi Gourmet Keto plans available in LA, see their website: https://www.kooshigourmet.com/collections/keto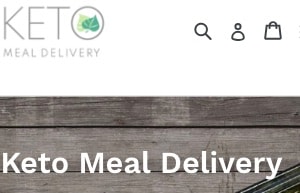 Muscle Up Meals
Muscle Up Meals, located in Pasadena, operates a branded Keto Meal Delivery service for LA and Ventura and Orange County residents. They require a $50 minimum per order, but they give you the freedom of selecting individual Keto meals or a pre-created package. Deliveries are made weekly on Sundays.
For prices and menus for the Keto Meal Delivery LA takeout service from Muscle Up Meals, see: https://ketomealdelivery.com/
Getting Chef Prepared Paleo Meals Delivered in Los Angeles is Easy
Whatever your reason for taking on a grain free lifestyle, Los Angeles is a great place to live. Beyond the amazing farm fresh produce available in Southern California that makes creating a wide array of Paleo compliant meals a dream, there are also tons of Paleo meal delivery Los Angeles services that make getting delicious chef prepared Paleo meals made with high quality local produce a reality. In addition, with all of the nationwide Paleo meal services that operate out of California, you have great options for delivery meals that are AIP, Wahls Paleo, Whole 30 and a wide array of healing specialized diets as well.
If you are in the process of moving, changing jobs, just had a new baby, are trying to recover from being sick or are in the middle of any other life transition, these meal delivery services can be a life saver during these busy times. They can can often be the difference between staying on track with Paleo and falling off the wagon during busy and stressful times.
Getting some or all of your meals prepared from a Paleo compliant kitchen can also be great when you are wanting to eat healthier and make sure you stick to the diet you know will make you feel and look your best. And with relatively affordable prices, especially with some of the nationwide Paleo delivery services mentioned at the end of this list, prices of these pre-made meals can often come close to the cost of buying these organic, pastured, farmers market ingredients alone, especially when cooking for one.