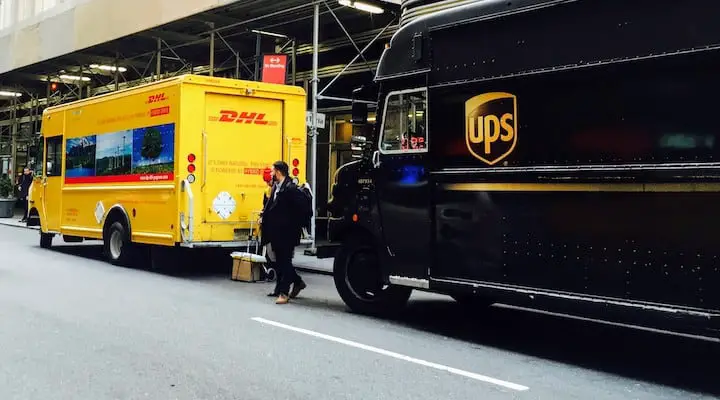 One question I have noticed is coming up a lot is whether the company Home Chef offers specialty meals that work for the Keto diet or other specialty diets like Paleo and Whole30. I decided to do the research and compile the answers and considerations for people on these diets.
Does Home Chef have Keto Meals? Home Chef states that they do not offer meals for a specific diet plan like Keto or Paleo but certain meals may still work for these diets. They now offer a "carb conscious" emblem on some meals. These may work for those on a Keto diet depending on how strictly they are following carb limits.
Let's dive deeper into some actual example of carb-conscious meals from Home Chef and what they really contain in terms of carbs and ingredients. We'll also go through some advice from those who have tried using Home Chef on a Keto diet and have them share some of their experiences and tips.
I've been compiling advice and recommendations like this in my article series about healthful meal delivery, such as my article on my recommendations for choosing a grain free meal delivery service.
Keto Friendly? Examples from Home Chef's Low Carb Menu
Below are several examples of meals on Home Chef's calorie conscious and carb conscious menu. As you can see, the carbs per serving tend to be on the higher side, especially when you consider that this would be just one meal out of your day, for example dinner.
One of the tips from people on the Keto Diet who have tried Home Chef (see next section) is to ommit particularly high carb ingredients from their meals.
I've listed out the ingredients in the sample meals below that you might consider omitting to keep the number of carbs down. However, this may be at the sacrifice of flavor as many of these are main ingredients in the sauces for the meals.
Parmesan-Crusted Salmon w/ arugula salad

Carbs Listed: 22g per Serving (2 Servings)
Ingredients: Grape Tomatoes, Shallot, Salmon Fillets, Grated Parmesan, Panko Breadcrumbs, Dijon Mustard, Balsamic Vinegar, Sugar, Baby Arugula, Olive Oil
Possible Ommisions: Leave out Panko Breadcrumbs and Sugar to cut down on Carbs

Bone-In Pork Chop with Parsley-Garlic Butter w/ spicy peas and carrots

Carbs Listed: 27g per Serving (2 Servings)
Ingredients: Butter, Garlic Cloves, Parsley, Carrot, Pork Chops, Grated Pecorino Cheese, Peas, Honey, Red Pepper Flakes, Olive Oil, Cooking Spray
Possible Ommisions: Leave out Honey to cut down on Carbs

Thai Turkey Lettuce Wraps w/ water chestnuts and sesame dipping sauce

Carbs Listed: 31g per Serving (2 Servings)
Ingredients: Green Onions, Head Butter Lettuce, Ground Turkey, Hoisin Sauce, Water Chestnuts, Sriracha, Chopped Ginger, Slaw Mix, Asian Sesame Dressing, Ground Beef
Possible Ommisions: Leave out some or all of the Hoisin Sauce, Sriracha and Asian Sesame Dressing

Spinach-Artichoke Chicken w/ roasted broccoli and radishes

Carbs Listed: 16g per Serving (2 Servings)
Ingredients: Light Cream Cheese, Broccoli Florets, Radish, Garlic Cloves, Artichoke Hearts, Boneless Skinless Chicken Breasts, Baby Spinach, Shredded Mozzarell
Advice from Home Chef Customers Following Keto
Below is advice from a number of people attempting to follow a Ketogenic diet that have tried to make Home Chef meals work for them.
Some of the people mentioned choosing the Home Chef Carb-Conscious meals exclusively, while others were trying to make the Home Chef plans work for them with other family members who were not following the Keto diet, an even taller order.
Leave Higher Carb Items Off Your Plate
The most common tip from those using Home Chef meals for a Keto diet was to take a careful look at the ingredients in each meal and consider which ones you might live without.
Often even in their "carb-conscious" meals, Home Chef includes ingredients like outright sugar in their sauces (see example carb-conscious Home Chef meals in the section above).
Luckily with a meal kit service like Home Chef, you know exactly which ingredients are going into your meals because you are putting them in there! That gives you the power to choose to omit and ingredient or a sauce.
Leave Out Sauces and Glazes
This was another a big tip from these Home Chef customers on Keto. Several people pointed this out.
The sauces and glazes are often where the most concentrated sources of carbs in the meals. A small amount of honey glaze will go a much longer way toward your overall net carbs for a meal than the equivalent amount of spinach.
You might consider omitting certain ingredients from the sauce or reducing their amounts, for example, the honey in a honey glaze.
Yes, you are making changes to a recipe that someone had carefully planned and portioned out, but you have to weigh this against your goals for Keto and how strictly you are following the diet.
Keep the Recipes for the Most Successful/Lowest Carb Dishes and Recreate on Your Own
Another solid tip was to keep an eye out for those meals that really worked on keto and that you really enjoyed. This is especially useful if there was a recipe you modified to make them lower carb and they still turned out amazing.
One of the great things about using a meal kit delivery service like Home Chef is getting inspiration (and guidance) on creating dishes that you wouldn't normally think to make. This can be hit or miss, but even after modifying dishes to meet your needs, at times the dish can still have the character the recipe creator intended or at a minimum be quite different than something you would normally create on a normal weekday.
If you find these dishes that were a big success, expecially with your modifications to make them keto friendly, one of the tips from those on Keto and using Home Chef was to keep those recipe cards.
They found that it was easy to recreate those dishes subsequent times by simply shopping for the ingredients themselves and following the recipe photos. You can even write in your modifications and if you have trouble finding ingredients at your local grocery or health food store, you can often easily substitute them.
Give Other Family Members the Grains/Rice Side Dishes
Another tip for those with family members who are not on Keto is to think carefully about which sides and parts of a dish are higher carb and give both of the servings of that portion to a family member not on Keto.
This can likely also be applied to sauces as well, by using minimal sauce on the plate(s) for those on Keto and using the extra sauce for those on a standard diet.
Lower Carb than Blue Apron
Some people who were using Home Chef meals for Keto mentioned that they had previously tried Blue Apron while on Keto and were finding the Home Chef meals to be lower carb.
If you are considering which meal kit company might be best for a Keto diet we put together an in-depth comparison of a number of meal delivery kits and services with plans designed specifically for Keto.
Home Chef and Keto: Can you Maintain Ketosis?
As you can see from the example Home Chef carb-conscious meals earlier in the article, staying within 25-50 grams of net carbs per day can be a bit challenging.
Yes, home chef does design the dishes on their carb-conscious menu to contain less than 35 grams per serving, but that is just one serving in one meal. But you have to eat the rest of the day as well! One serving is not enough food for an entire day.
That said, if you plan carefully it is likely possible to fit one or possibly even two servings of a home chef meal into your day if you are very careful about what you eat for other meals like breakfast and snacks throughout the day.
Also choosing which Home Chef meals you order and making the modifications discussed above can go a long way towards making incorporating Home Chef meals into your diet more feasible.
However the bottom line is that trying to get into or maintain Ketosis while eating Home Chef meals will likely require additional careful planning than just making recipes specifically designed for Keto yourself from scratch. So Home Chef carb-conscious meals may not be the best choice for those who are just starting out on the Keto diet.
Alternatives to Home Chef for Keto
In case anyone thinks that Home Chef is the only (or best) meal kit delivery service on the market, I have some good news for you.
The landscape of meal kit delivery services has exploded over the last few years. There are now vast options of companies offering meal kits for just about every type of diet.
And the great news is, this includes the Keto diet. There are now meal kit companies that have plans tailored specifically for those on Keto, in contrast to Home Chef where it is an afterthought.
We covered many of these companies in our article on Keto meal kit and meal delivery services. You should definitely take a look at that resource before deciding on a meal kit service. Using a company dedicated to offering Keto specific plans has the potential to make your life immensely easier.
In addition many of these companies also offer higher quality ingredients such as wild caught and grass fed/pastured proteins and organic produce if that is important to you.
Yes, Home Chef does have some very attractive prices and in some cases have some delicious chef created recipes, so there are certainly considerations for both options. But it would be a shame to not consider all the options available for eating Keto before deciding.
Related Questions
Does Home Chef have low carb meals? Home Chef offers at least 3 designated low carb meals per week from their Carb-Conscious menu. They define Carb-Conscious meals as having fewer than 35 carbs per serving.
Does Home Chef have paleo meals? Home Chef does not offer meals sponsored by a specific diet such as Paleo. However, they point out in their FAQs that their meals may still qualify and recommend looking at the ingredients in individual meals to see if they qualify.
Does Home Chef have Whole30 meals? Home Chef does not offer Whole30 specific meals. On the FAQ section of their website they state that they do not offer meals sponsored by a specific diet (the example they give is paleo).