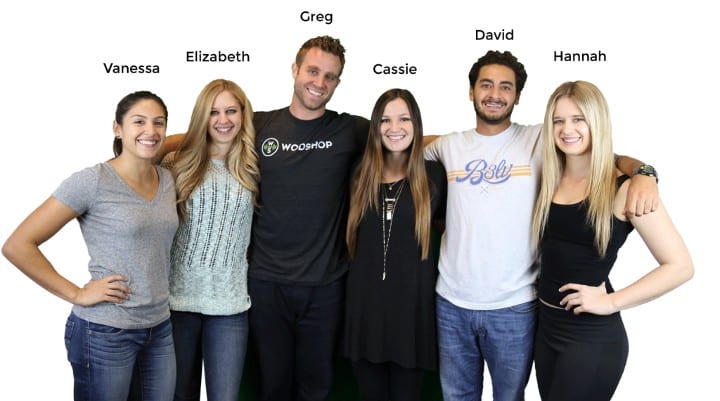 Trifecta Nutrition is a relatively new nationwide paleo meal delivery service that is scaling up quickly. We had the opportunity to have some of our questions answered by one of the founders of the company, Elizabeth Connolly, and hear about their take on the paleo movement and where it is going.
What inspired you to found Trifecta?
Dieting is very hard. Greg and I are human like everyone else, and over the years realized that relying entirely on willpower was not the most effective way to diet. After reading hundreds of articles, talking to dozens of M.D.'s, PhD's, Trainers and Nutritionists, we determined that it was actually convenience, and not education that determined if we eat healthy, ourselves included.
Personally, I never really had time to cook so I ate out a lot and even tried local food delivery. I was pretty disappointed by the taste, especially for the price I was paying. Greg took the opposite approach; and did meal prep for himself every Sunday. He did ok for a while but he started to hate the monotony of eating the same thing, day after day and by Thursday was literally choking it down.
Basically what ended up happening, is we fell back into the same habits of grabbing food on the go which we all know is high in calories and terrible for your body. We really just needed healthy food that also tasted good and was convenient enough to fit into our busy lives.
And after complaining about it to each other for months, we decided to do something about it! We knew if we were struggling, then other people probably were too. So we started Trifecta and it really took off like a rocket, growing 3260% in the first 4 months alone.
With that in mind, we had seen services that delivered ingredients directly to your door, but wanted to take that concept a step further and deliver fully cooked meals. We knew if we made eating healthy easier than eating at McDonalds, people would actually consider eating healthy and see a fundamental change in their health.
What would you say is your mission?
To help get America back into shape.
How did you choose the location of your kitchens and facilities?
So not only are we California natives, but obviously most of the countries food comes from California. It makes sourcing most of our ingredients locally really straightforward and less expensive and allows us to get ingredients directly from farmers rather than from distributors which substantially cuts down on the supply chain, carbon footprint, and waste. It also allows us to more easily pick and choose specific famers that take animal welfare and Organic growing and ranching practices seriously. We are all about sustainability so anything we can do to cut down on our carbon footprint and be even more environmentally friendly than grocery shopping, we're absolutely going to do..
That's interesting, is Trifecta more environmentally friendly than grocery shopping?
The crazy thing is, yes, substantially. Traditionally, a farmer/rancher/fisherman produces food, sells it to a co-packer/butcher/processor who then packages it and sells it to a distributor (Cisco, UNFI, etc.). The distributor then sells it to a retail store (Costco, Safeway, Kroger, etc.) where you, the end consumer then drives to the grocery store and buys it. It is actually a very long supply chain.
With Trifecta, we buy direct from the farmer, cook and package it ourselves, and then sell it directly to the end consumer. So we're cutting 2 steps out of the supply chain which reduces packaging, food waste, and is of course approximately a 40% reduction in your carbon footprint.
On top of that, we're pretty detailed on the packaging too. We use Corn Panels for the cold shipping boxes instead of Styrofoam and the trays are 100% recyclable. We are even working on corn trays, at which point literally everything you would receive from us would be food or biodegradable packing. We are working towards zero waste.
Lastly, because we cook in bulk, it is a substantial reduction in natural gas, water, and electricity compared to each individual customer cooking each individual meal themselves, then cleaning each individual pot and pan, and running the dishwasher.
If things keep going as they are, we are hoping to fundamentally change the way people receive and consume food forever.
What are your goals for Trifecta over the next year?
Well we'd really like to start working more directly with our customers to build a community that supports a fundamental shift in people's health. We want clients to share their struggles and success stories as well as tips and advice. The meal plans are just the start of what Trifecta is all about. We want to help clients be successful in all aspects of their lives: physical, mental, and social health.
We call this the Trifecta concept. We strongly believe that to succeed in one area you must succeed in all areas, they are not mutually exclusive and your psychological well-being is dependent on forward momentum in all areas of life.
Any plans to expand into other product categories?
We already have 4 lines of meal plans: Paleo, Clean, Vegetarian, and Vegan. So we're covering a pretty wide base already but we do plan on expanding the customization options. Currently we can cater to allergies and protein preferences but we'd love to be able to work with customers who are counting macros or calories for example. There are so many preferences that clients have and we'd ultimately like to be able to accommodate each of those.

What are some of the requirements for ingredients in your Paleo Meals?
All of our ingredients are Organic, dairy free, gluten free, and soy free. The meat is free-range and grass-fed, the fish is wild-caught, and of course strictly follows the The Paleo Diet ®.
How do you come up with your recipes? Do you have any specific sources of inspiration?
If I told you, I'd have to kill you. [Laughing] In all honesty, our master chefs are pretty incredible. We pulled them from specialty restaurants, and breweries where we were extremely impressed by their work. I can't speak enough to their ingenuity in creating delicious balanced meals. They dream up new menus each week based on the local supply of fresh ingredients.
Have some of your customers seen results to date with your meal plans? Any examples?
Yes! We have had a ton of customers give us feedback of weight loss and health improvement (ie lower blood pressure, cholesterol etc). Recently we had a client reach out that had just finished his first month of Trifecta and he lost 25lbs already and was stronger in all areas of weightlifting! It is incredible to hear success stories like that, and one of the reasons we are now launching our 21-day challenge this January. We know that the first step to being healthy and ultimately happy, is nutrition, and creating a habit of healthy eating can help with that first step.
Who are your customers?
I wouldn't really say we have a typical customer. Our customers range from stay at home parents, to athletes, to doctors and business owners. They've chosen Trifecta for a number of reasons: because they are too busy to cook, to save money from eating out, to increase meal variety, reduce stress, and obviously to rapidly lose weight and improve their health just to name a few.
What is the problem you're looking to solve for them?
Food convenience & chronic disease caused by poor diet. People have busy lives, and making healthy eating decisions is extremely hard for all of us to do consistently with everything we have going on. We want to cut out the stress of shopping, cooking, cleaning, or spending hundreds of dollars eating out. It really helps when you have such an important aspect of your life under control and feel good about it.
How did the founders of Trifecta Nutrition get involved in the Paleo community?
My brother and partner, Greg, founded Amara, a Paleo sports drink, 6 years ago and really connected with the CrossFit ® community. Amara is sold in hundreds of CrossFit gyms that's how he initially started working with the concept of Paleo. We then quickly started partnering with Paleo driven sites like MyPaleos and Paleohacks.
How do you see the paleo community evolving? What do you think the future holds?
We are really entering Paleo v2.0 at this point. Currently, The Paleo Diet ® is literally the most Googled diet in the world. With this growth there have been a number of off-shoot diets, and a renewed focus on monitoring quantity along with the quality of your foods. This is really the next step of Paleo and how we as a country finalize our mastery of health. Paleo is only going to continue to grow at a staggering pace because it's backed by evidence-based science and real results, just like CrossFit®. It's very obvious at this point that this isn't another fad diet, it's here to stay because it genuinely works and people are able to stick to it and turn it into a lifestyle.
Many thanks to Elizabeth for answering all of our questions! Hopefully this provides a little more insight into Trifecta, one of the emerging members in the paleo space.
For more information on Trifecta and their meal delivery services available across the US (Alaska and Hawaii included) visit their website: http://trifectanutrition.com/