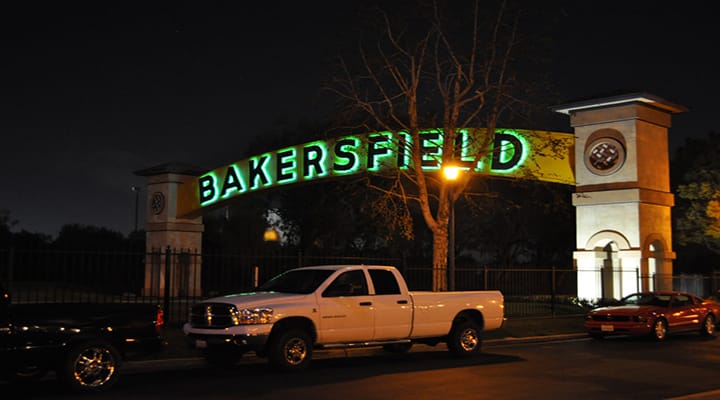 Do you live near Bakersfield and follow a Paleo or other grain free, dairy free and/or gluten free diet? Are you interested in finding options for getting Paleo meals delivered to your home or office? This guide is for residents of the Bakersfield California area, including for residents of towns throughout the San Joaquin Valley who are looking for meal delivery services that cater to these specialty diets. Although most people who follow the Paleo diet attempt to cook the majority of their meals from scratch to ensure they know everything that is going into their food, as time goes on, there are inevitably situations where having pre-prepared or pre made Paleo food would come in handy. One option is to make meals yourself in advance and stash them away in your freezer. However, there are times in life where for time reasons it would be nice to be able to purchase some of these meals from a chef, assuming they respect the Paleo principles and use the high quality ingredients you would source yourself, such as organic produce, grass fed free-range meat and healthy cooking oils. Luckily, there are a number of companies that have opened up to provide this service, both locally within the Bakersfield area and within the region. In this guide, we will attempt to lay out all of your options.
We cover the following....
Local Paleo Food Delivery Bakersfield Options
The following section covers companies based locally in the Bakersfield area that offer Paleo food delivery. Although local companies may not specialize 100% in Paleo meals, it's a way to support businesses in your community. If you are looking for more strict Paleo options with multiple Paleo plans, be sure to also check out the second section of companies in California and nationwide that offer express shipping to all addresses in the Bakersfield area.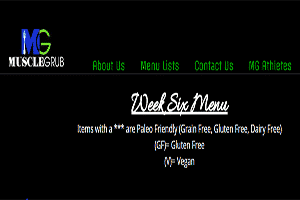 Modern Grub
Modern Grub, based locally in Bakersfield, offers Paleo as well as gluten free and Vegan menu items available for order. Their menu is tagged with symbols to highlight those menu items that are designated as Paleo friendly.  They advertise their natural ingredients used in the meals are sourced from Santa Barbara based Jordano's food service.  Meal delivery is available, with rates are based on whether you live within 10 miles or further than 10 miles from their store location on Calloway Drive in west Bakersfield.
For more information on Muscle Grub and for prices see:
Muscle Grub Reviews:
http://www.jordanos.com/JFS/index.php?id=1445&PHPSESSID=f27022359a650a856c20796a81d3c37e
Muscle Grub Yelp Reviews: https://www.yelp.com/biz/muscle-grub-bakersfield?osq=paleo Muscle Grub Facebook Reviews: https://www.facebook.com/pg/moderngrub/reviews/
This post contains affiliate links. Thank you for supporting us! Click here to learn what this means.
National Companies Offering Paleo Meal Delivery to Bakersfield
The following companies also deliver to homes and businesses throughout Bakersfield. This give you additional options for selecting a service to deliver Paleo compliant meals. Some of these companies are based in California, while others are regional within the United States. They have systems in place to overnight fresh or frozen Paleo compliant meals to your door. By working with one of these larger companies, you can often find options that specialize in a particular requirement of the Paleo diet, such as 100% organic ingredients, humane source meats or a deep focus on Paleo and Gluten Free standards in the kitchens, something that is difficult to find with regional local companies.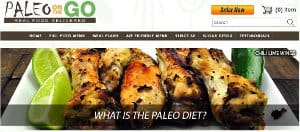 Paleo on the Go
Paleo on the Go is one of the more popular Paleo chef delivery services. They deliver meals to any address within Bakersfield or anywhere in the entire region. Paleo on the Go specializes in strict Paleo compliant meals, which has made them a favorite of the Autoimmune community and those strictly following the Paleo Diet for health reasons. In addition to their regular Paleo meal lines, they have an extensive selection of AIP Paleo meals, for those trying that protocol. They also have multiple Paleo certifications from different organization attesting to their adherence to Paleo principles such as ingredient choices, the quality of their ingredients like grass fed proteins, etc. See paleoonthego.com for prices and meal options. Note: Paleo on the Go is offering a 10% discount for our readers, use code "MYPALEOS" at checkout for 10% off your entire order – one time use.
For our detailed write up on Paleo on the Go including reviews, see our in-depth coverage on them.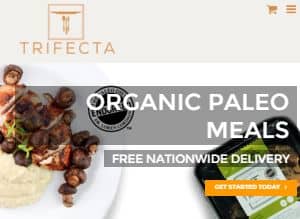 Trifecta
Trifecta Nutrition is another one of the big names in Paleo meal delivery. Based in California, Trifecta will deliver their Paleo meal plan dishes to any address in the Bakersfield area. Meals are sent via express shipping and arrive fresh in vacuum sealed containers, good for the week and ready for you to reheat and serve. Some other unique aspects of Trifecta's plans include using 100% organic ingredients in their meals, from produce to meats. As with most of these larger Paleo delivery companies, all meats are grass fed, but Trifecta goes one step further by sourcing only humanely raised and certified meats as well. See trifectanutrition.com for current prices for their Paleo and organic meal delivery Bakersfield offerings.
For our detailed write up on Trifecta including reviews, see our in-depth coverage on them.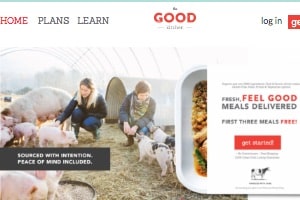 The Good Kitchen
The Good Kitchen covers the widest selection of Paleo eating requirements of any of the Paleo delivery services I've seen. They give the option of assembling your weekly meal plan from their various menus, which include choosing meals off of a Paleo Vegetarian/Pegan, Paleo Seafood, Paleo Chicken, Beef or Pork or even Primal menu. This gives you increased flexibility in picking out just the meals that you want or that work for you specific flavor of the Paleo diet. Ingredients are listed for each of the meals, allowing for easily assembling of a custom meal plan that suits your individual needs. The Good Kitchen also delivers to all addresses within Bakersfield and the surrounding region. See thegoodkitchen.com for The Good Kitchens complete menu and list of healthy meals delivered Bakersfield / nationwide plans. The Good Kitchen is offering a 15% discount for our readers. Use promo code "mypaleos" at checkout for 15% off your first order.
For our detailed write up on The Good Kitchen including reviews, see our in-depth coverage on them.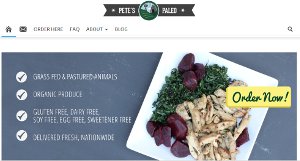 Petes Paleo
Pete's Paleo, based in southern California, focuses on working with local farmers to source in-season ingredients. Their meals focus on simple preparations, highlighting the specific ingredient used. Meals are shipped fresh, to be heated up in the microwave or oven, or frozen for later. See petespaleo.com for a complete list of prices, meal plans and healthy food delivery Bakersfield options.
For our detailed write up on Petes Paleo including reviews, see our in-depth coverage on them.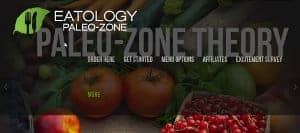 Eatology
Eatology has a dual focus on helping people lead healthier lives and maintaining a healthy weight. They combine the principles of the Zone diet as well as following Paleo guidelines for their meals. They ship their meals to any address in the Bakerfield region via express shipping from their kitchens in Texas. See http://www.eatology.co for Eatology's Paleo-zone plans and pricing, including nationwide plans for healthy meal delivery Bakersfield options. Eatology is offering a 20% off promo for our readers (works for first & all later orders), use code "ZACHPALEO" at checkout
For our detailed write up on Eatology including reviews, see our in-depth coverage on them.
For our detailed write up, including reviews, see our in-depth coverage on Eatology.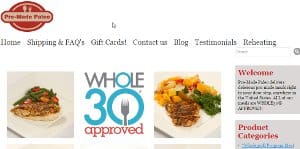 Pre-Made Paleo
Pre Made Paleo, a long standing Paleo chef delivery service, delivers their fresh and frozen meal plans to all addresses in the Bakersfield region and central valley. Pre Made Paleo is also the official partner of the Whole 30 program and all their meals are Whole 30 certified, a nice aspect for those doing that program and wanting to make sure the meals they are eating are both Paleo and Whole30 compliant. Pre Made Paleo also offer a large selection of different Paleo meals, based on unique central ingredients like wild game meats like elk, bison and wild boar as well as a large selection of wild caught fish based dishes. See premadepaleo.com for prices and Paleo meal delivery Bakersfield inclusive nationwide plans Pre-made Paleo has offered a 10% discount (one time use) on all orders for our readers. Use code "MYPALEOS2018" at checkout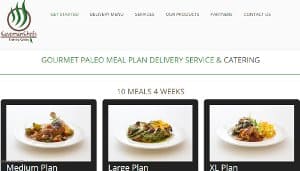 Caveman Chefs
Caveman Chefs offers unique Paleo meal plans and offer shipping to residents throughout the Bakersfield area from their kitchens in Colorado. They specialize in high quality in-season Paleo ingredients, from local farms with produce and ranches unique to Colorado. They also are very flexible in customizing their meal plans for those with allergies or special needs when considering meal plan ingredients. Visit http://www.cavemanchefs.com for more information on their Paleo delivery Bakersfield options Caveman Chefs has offered 10% off all orders by mentioning the promo #ZachmyPALeos in the order comments or mentioned by phone during checkout.
For our detailed write up on Caveman Chefs including reviews, see our in-depth coverage on them.
Every Year there are More Options for Paleo Meal Delivery Bakersfield Paleo Delivery Options
There are a lot of great reasons to supplement your own home cooked meals with chef created meals from companies like the ones listed in this article. Some popular reasons might be a major life event, such as a new baby, moving houses or starting a new demanding job. It's also a popular option for those who are working through major health problems and do not feel well enough to do the extensive cooking for all of their meals that following a strict Paleo diet requires. And now this option is available no matter where you live in central California. Hopefully this article has given you some great options to consider when looking for getting chef made, high quality meals that you can feel confident are following the Paleo diet to the extent you were following it yourself.
Other Paleo Delivery Bakersfield Area Companies
If you have any other suggestions of other places offering Bakersfield Paleo Friendly Meal Delivery or Bakersfield Paleo restaurants that might offer takeout or delivery options, please let us know in the comments below.