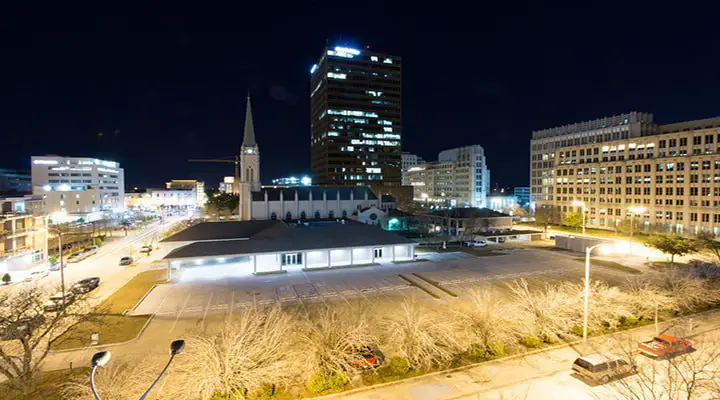 Residents of Baton Rouge have a surprising number of options for getting Paleo meals delivered to their home or office. In this post, we will show off some of the greatest resources for getting Paleo prepared meals for people following Whole 30, SCD, GAPS, Paleo or any other grain-free diet in the Baton Rouge area.
The Baton Rouge area is sunny, balmy, and full of excellent food options for the Paleo inclined. It has a bountiful amount of choices for those eating grain-free, raw, or organic. If you live in the Baton Rouge area, you are in luck.
We cover the following....
Local Paleo Food Delivery Baton Rouge Options
The following section covers companies based locally in the Baton Rouge area that offer Paleo food delivery. These local companies offer both the opportunity to support an area business while meeting the need for Paleo, grain free, gluten free meal catering. These companies may not focus exclusively on Paleo meal plans as many of the larger national Paleo meal delivery services mentioned later in this article do, but they do provide an option for Paleo meals within Baton Rouge.
Managed Meals
Managed Meals, based locally in Baton Rouge, offers meal plans aimed for those looking to cut down on meal prep and cooking times by hiring their company to create chef designed meals. Managed Meals does offer Paleo meal plans (along with Vegan and Vegetarian plans) under their Personal Chef Experience option. Under this option, you have the opportunity to outline your meal requirements and a custom meal plan will be created based on your requirements. A price quote is given for a sample Paleo meal plan. Managed Meals does offer delivery to addresses within Baton Rouge for a flat fee, and a slightly higher rate for several surrounding towns in the area. They also offer pick up from their distribution center located at 14141 Airline Hwy. You are asked to either be home during the times of their deliveries or to leave a cooler with ice packs outside your home or purchase one from the company.
For more information on Managed Meals and for prices see:
http://www.mymanagedmeals.com/
Managed Meals Reviews:
Managed Meals Yelp Reviews: https://www.yelp.com/biz/managed-meals-baton-rouge
Managed Meals Facebook Reviews: https://www.facebook.com/managedmeals
This post contains affiliate links. Thank you for supporting us! Click here to learn what this means.
National Companies Offering Paleo Meal Delivery to Baton Rouge
The following national Paleo delivery companies offer meal delivery to all addresses in an around the entire Baton Rouge region. No matter where you are located, these companies offer meal plans specifically tailored to the Paleo diet, and in many cases to even more specialized meal plans such as for those following the Autoimmune Paleo, Wahl's Protocol or a Pegan Diet. Meals are delivered through express shipping using custom cooler boxes with ice packs to keep meals cool or in some cases frozen.
One of the biggest staples of the Paleo Diet and the slow-food movement in general is that you're expected to be able to produce all meals with high quality ingredients, but sometimes you just don't have time to fight with traffic to source these specialized ingredients. The national meal delivery services below have you covered in that situation, read on to learn about how they strictly follow the highest standards in Paleo ingredient sourcing.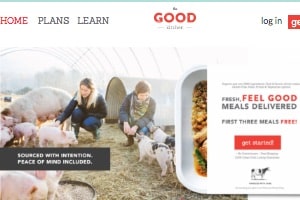 The Good Kitchen
The Good Kitchen, based southeast North Carolina, partners with local organic farms in their area to source the ingredients for their meals. Their company has been focused on creating Paleo compliant meals since 2011, originally under the name modPALEO, before exanding and updating their name. They focus on covering all the Paleo ingredient sourcing guidelines – they source 100% grass fed and grass finished beef, pastured eggs, poultry and pork and seafood watch compliant fish and seafood. Their weekly changing menu is based on the foods that are currently in-season at local farms in their area. They deliver throughout the greater Baton Rouge area and offer free delivery on all purchases, with a minimum order requirement of 5 meals.  
If you're interested, please see thegoodkitchen.com for current prices.
The Good Kitchen is offering a 15% discount for our readers. Use promo code "mypaleos" at checkout for 15% off your first order.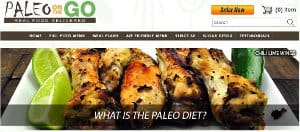 Paleo on the Go
Paleo on the Go has multiple certifications designating them as one of the safest Paleo kitchens in the nation. They deliver throughout the country, and will bring their Paleo and AIP friendly meals straight to the doors of our Baton Rouge readers. Along with all of their certifications, they serve a line of products dedicated to AIP, which is popular with those fighting chronic illnesses.
See paleoonthego.com for prices and meal options.
Note: Paleo on the Go is offering a 10% discount for our readers, use code "MYPALEOS" at checkout for 10% off your entire order — one time use.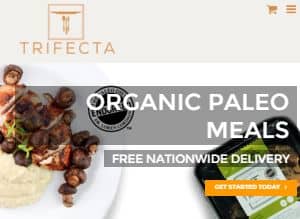 Trifecta
Trifecta Nutrition is committed to bring 100% organic foods to everyone in the greater Baton Rouge area, and they are partnered with some big names in the Paleo movement. They have eco-friendly corn-based coolers, instead of using Styrofoam. Their products are sourced from local farmers in their home-state of California, which they can't wait to share with you as part of their weekly meal plans.
See trifectanutrition.com for current prices and Paleo meal options.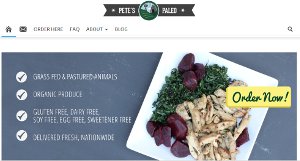 Petes Paleo
For Pete's Paleo, their customers deserve the absolute best. They've designed one of their product lines to work under the Dr. Terry Wahls' requirements for the Paleo Diet. Another of their meal plans is a complete sugar detox. All of their meals are sweetened with fruits and vegetables, and they deliver to every residence in the Baton Rouge area.
See petespaleo.com for a complete list of prices, meal plans, and local Paleo food delivery options.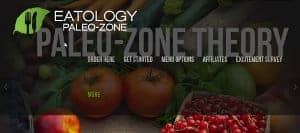 Eatology
Eatology is low cost and effective, and they deliver to all of our readers in the Baton Rouge region. They strive to maintain the zone eating plan, which directs the ratios of carbohydrates, fats, and proteins for maximum health and body weight regulation.
See www.eatology.co for Eatology's Paleo-zone meal plans and pricing.
Eatology is offering a 20% off promo for our readers (works for first & all later orders), use code "ZACHPALEO" at checkout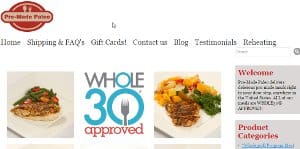 Pre-Made Paleo
While they are fully Paleo compliant, Pre-Made Paleo are also the sanctioned food delivery service for the Whole 30 program. They focus on bringing frozen foods to all of the residents of Baton Rouge.
See premadepaleo.com for prices and meals.
Pre-made Paleo has offered a 5% discount on all orders for our readers. Use code "MYPALEOS2018″at checkout.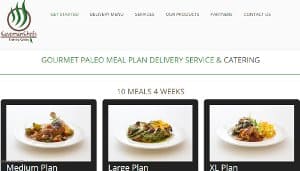 Caveman Chefs
This amazing food delivery service is based out of Denver and they focus on local produce and proteins sourced in-state. Caveman Chefs focuses on uniquely prepared dishes and are a great source of inspiration for home cooking. They deliver throughout the Baton Rouge region.
Visit http://www.cavemanchefs.com for more information.
Caveman Chefs has offered 10% off all orders by mentioning the promo #ZachmyPALeos in the order comments or mentioned by phone during checkout.
Every Year there are More Options for Paleo Meal Delivery Baton Rouge Paleo Delivery Options
Did you move recently? Are you putting in extra hours at work or school? Even if everything in your life is going smoothly, everyone needs a break, and the companies listed in this article are there to help you out with their wholesome ingredients. If these food delivery services can help it, there should never be a reason for you to fall off of your diet.
Life gets in the way of everything, sometimes, but your health should never suffer because of it. It's also an extra relief to know that your meals are coming from a Paleo-centric kitchen that is dedicated to serving you the healthiest foods available. Every company in this article can reach you throughout the Baton Rouge region with their easy to follow meal plans and incredible foods.
Other Paleo Delivery Baton Rouge Area Companies
If you have any other suggestions of other places offering Baton Rouge Paleo Friendly Meal Delivery or Baton Rouge Paleo restaurants that might offer takeout or delivery options, please let us know in the comments below.