If your day has run long and you need a quick dinner option, it's relatively easy to call up a local Birmingham joint and have food delivered. If you follow the Paleo diet, however, the prospect of finding a local restaurant that offers grain, dairy, and sugar-free meals might seem disheartening.
A major tenet of eating Paleo is preparing home-cooked meals with natural ingredients. However, if you're like us, then there are bound to be times during your week where you just can't find time to cook Paleo. If you've been searching for an option to those nights of the week when you can't make time for your kitchen, you've come to the right place.
Whether you are interested in a one-time dinner or a recurring meal plan, there are options for you. Below, we've detailed several local and national companies who create meals to meet your specific needs – and they deliver.
We cover the following....
Local Paleo Food Delivery Birmingham Options
Birmingham is one of Zagat's hottest food cities of 2016 and is well known for its farm to table restaurants and diverse, creative cuisine. With new restaurants opening all the time, there are actually more options for Paleo dieters than you might realize. In the following section, we've put together a list of local companies that deliver to Birmingham and the surrounding area. While local Birmingham chef delivery companies may not cater specifically to Paleo customers, their menus contain a few grain, dairy, and sugar free options. A great benefit to ordering from a local service, especially in Birmingham is that these meals are made nearby, often with ingredients from local vendors, and delivered fresh. If you find yourself in need of a last-minute meal, you may want to check one of these places out!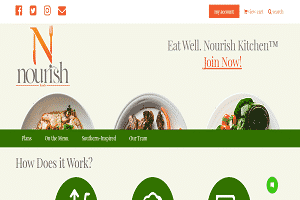 Nourish Foods
Nourish Foods, based in Birmingham, focuses on clean healthy versions of southern style meals. Meals are offered as a delivery service for both local Birmingham residents and beyond. Meals are all marked as either Paleo, Vegetarian or Gluten Free so that you can pick out meals from their menu that are Paleo friendly. Delivery is available both locally in Birmingham via courier service, or further out via FedEx shipping. Meals are delivered locally in Metro Birmingham in reusable cooler totes with gel ice packs.
For more information on Nourish Foods and for prices see:
Nourish Foods Reviews:
http://thestylegathering.com/eat-clean-eat-clean-eat-clean/
https://styleblueprint.com/birmingham/everyday/mary-drennen-tiffany-davis-nourish-birmingham/
Nourish Foods Facebook Reviews: https://www.facebook.com/nourishfoodsdelivery/
This post contains affiliate links. Thank you for supporting us! Click here to learn what this means.
National Companies Offering Paleo Meal Delivery to Birmingham
You'll need to plan in advance when ordering from a national company; however these companies ship all over the United States and specialize in crafting Paleo meals and meal plans. If you're interested in keeping meals on hand, or establishing a recurring meal plan delivery service, you should consider one of the following national companies.
There are many benefits to ordering nationally. Most of these companies source from local farms and vendors, and use seasonal, organic produce as well as grass fed and pastured meats and fresh, wild-caught fish. If you're on a special Paleo plan (AIP, Wahls, or sugar-detoxes), there are quite a few of these companies with options for your particular diet. Meals are sent either fresh or frozen, and insulated in cooler boxes before being sent to your door. All you need to do is reheat.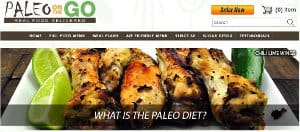 Paleo on the Go
Paleo on the Go is a popular company that has been highly reviewed by bloggers and Paleo centered organization. No matter what you are looking for from a meal-delivery service, Paleo on the Go probably has an option for you. The company offers several meal plans, including ones that adhere to AIP requirements as well as the 30-day elimination diet and sugar-free detox. You can order a whole meal plan, or you can select your own options for meals (it's one of the few companies that offer single-meal selection). Paleo on the Go has a variety of interesting menu options include (their famous) Paleo tarts and pot pies. They also offer bone broths and a la carte meat products from Penderson farms. If you like to know where your food is coming from, Paleo on the Go has a page that lists and links to all of their vendors.
See paleoonthego.com for prices and meal options.
Note: Paleo on the Go is offering a 10% discount for our readers, use code "MYPALEOS" at checkout for 10% off your entire order – one time use.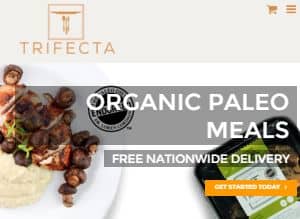 Trifecta
Trifecta is one of the few services that feature a range of diet programs, so if someone in your house doesn't strictly follow Paleo, there are other options to explore. Trifecta advertises their meal plans to customers looking for an eating plan that helps them meet their fitness goals. While the company's main draws are its meal plans, they also offer customers the opportunity to purchase items a la carte and in bulk so that customers are able to portion their own food. Their meals are clean and straightforward (curry salmon, Turkey and peppers) as well as 100% organic. A real selling point for Trifecta: they offer free shipping to the Birmingham area.
See trifectanutrition.com for current prices for their Paleo and organic meal delivery Birmingham offerings.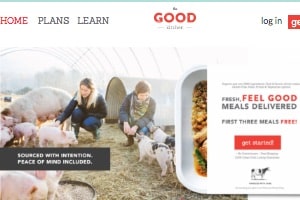 The Good Kitchen
There's a lot to appreciate about The Good Kitchen, the company is one of the few that offer introductory deals for first-time customers (as well as a complimentary order of bone broth). While they require that you order five meals per shipment, they offer an incredibly wide range of exciting, gourmet meal options and allow you total freedom in choosing your meals. Like many companies on the list, The Good Kitchen sources their ingredients locally and uses grass-fed beef, pastured pork, and antibiotic and hormone-free chicken, as well as organic produce. Shipping here is also free.
See thegoodkitchen.com for The Good Kitchens complete menu and list of healthy meals delivered Birmingham / nationwide plans.
The Good Kitchen is offering a 15% discount for our readers. Use promo code "mypaleos" at checkout for 15% off your first order.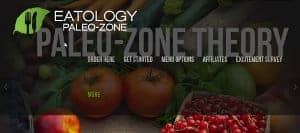 Eatology
Eatology has a rotating weekly menu and all of their meals follow not only the Paleo diet, but also Zone protocols (which count macronutrients to help with weight loss). For those looking to lose weight on their Paleo diet, Eatology is a great place to order from. Eatology has a wide variety of meal plans, and their pricing is consistent, regardless of meal content. Depending on how many servings there are per meal, a single meal of poutine, or grandma's pot roast will cost either $10.50 or $12.75. They also have great discounts for their recurring plans, where you can often save between 15% and 20% on each shipment.
See http://www.eatology.co for Eatology's Paleo-zone plans and pricing, including nationwide plans for healthy meal delivery Birmingham options.
Eatology is offering a 20% off promo for our readers (works for first & all later orders), use code "ZACHPALEO" at checkout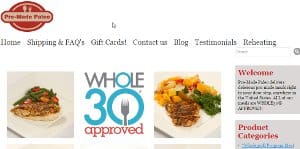 Pre-Made Paleo
Pre-made Paleo offers a selection of meal plan types, but they specialize in the Whole30 meal plan (their head chef is a contributing author on the Whole 30 website). If you're interested in more unusual fare, Pre-made Paleo chefs frequently include interesting, and changing menu options like water buffalo, alpaca, and wild boar sausage. They've been in business for a while and have a line of house-made add-ons like stocks, sauces, and seasonings, as well as a variety of Paleo snack bars and trail mixes. While they once shipped only flash-frozen, vacuum-packed meals, they've recently added an option for fresh food shipping.
See premadepaleo.com for prices and Paleo meal delivery Birmingham inclusive nationwide plans
Pre-made Paleo has offered a 5% discount (one time use) on all orders for our readers. Use code "MYPALEOS2017" at checkout
For our detailed write up on Pre Made Paleo including reviews, see our in-depth coverage on them.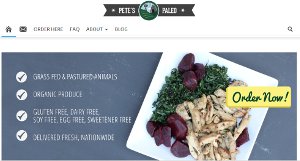 Petes Paleo
Pete's Paleo has gotten a lot of press and has been featured on numerous TV shows, and in newspapers and magazines (you can check on their website for the complete list of places). The company prides itself on their seasonal menu, which changes based on the availability of their local vendors. On their website, they have a few examples of what seasonal menus might look like, but their menus are frequently changing. An example of the type of food they serve: adobada braised short ribs and Ethiopian spiced duck. Like a few other sites on this list, they offer specific programs, including a 21-day sugar detox and a plan adhering to the Wahls Paleo requirements. Pete's also offers a line of house made, sugar-free bacon. Most orders ship free and straight to your door.
See petespaleo.com for a complete list of prices, meal plans and healthy food delivery Birmingham options.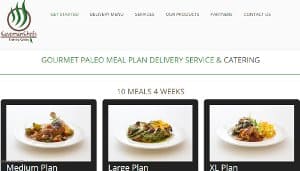 Caveman Chefs
Caveman chefs is owned and operated by a group of restaurant professional with years of experience in the restaurant and catering industry. The company is based in Denver, Colorado and sources its ingredients from local farms and vendors. While their meal-plan options are limited, their food is creative and customizable. They are one of the few companies that allow you to dictate dietary restrictions as well as your likes and dislikes. To make their meals, they use organic produce, grass fed meats, and wild-caught fish. Their meals are priced by size and you've the option to choose from medium, large, and extra-large meals.
Visit http://www.cavemanchefs.com for more information on their Paleo delivery Birmingham options
Caveman Chefs has offered 10% off all orders by mentioning the promo #ZachmyPALeos in the order comments or mentioned by phone during checkout.
For our detailed write up on Caveman Chefs including reviews, see our in-depth coverage on them.
Every Year there are More Options for Paleo Meal Delivery Birmingham & Paleo Delivery Options
When life turns unexpectedly, it can be difficult to sustain your Paleo lifestyle. Saving yourself a bit of time by ordering pre-made meals can make a big difference in your ability to maintain your diet. We should not, also, that many of these companies have packing conducive not only to storing, but to travelling. It doesn't matter if you're visiting friends, travelling for work, or going on a romantic getaway, you can still eat Paleo.
Even if you love to prepare and cook your own meals (some people find cooking cathartic!), there are many benefits to having meals delivered. Ordering pre-made meals allows you access seasonal produce from all over the United States. These local and national companies often maintain relationships with local farms and vendors and, through them, you can access ingredients that might be otherwise difficult to obtain.
What we hope this list conveys is that there are plenty of options available for looking to supplement their Paleo cooking with pre-made meals. Whether you're interested in a long-term solution or a quick dinner option, you have plenty of choices. We hope you give some of them a try!
Other Paleo Delivery Birmingham Area Companies
If you have any suggestions of other places offering Birmingham Paleo Friendly Meal Delivery or know of Birmingham Paleo restaurants that might offer takeout or delivery options, please let us know in the comments below.