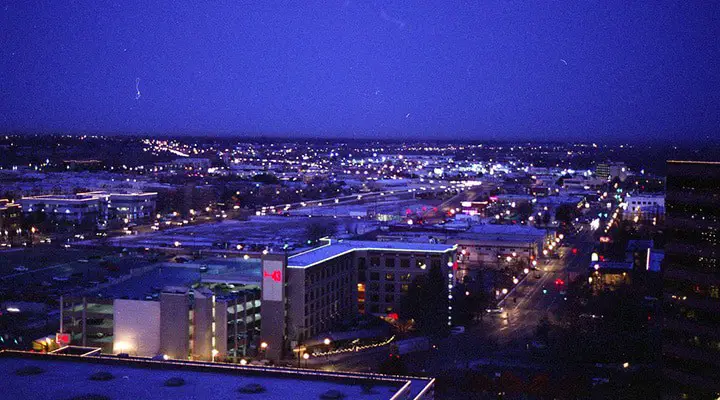 Do you live in the Boise Idaho area and follow the Paleo Diet or another grain free, gluten free, whole food diet? Would you love to be able to supplement your the meals you make at home with healthy meals that adhere to the principles for ingredient choices and ingredient quality that you use when you make meals for yourself?
Boise has food delivery services catering to any sort of dietary need imaginable, including Paleo meal plans, meals made without sweeteners, and recipes from famous Paleo bloggers. If you live in the area and follow a grain-free diet, you are in luck.
Throughout the Boise region, there are many wonderful things including the Rocky Mountain foothills and the copious amounts of great food. There are many companies offering choice to followers of the Paleo, Primal, and SCD diets, as well as many other grain free and gluten free diets.
We cover the following....
Local Paleo Food Delivery Boise Options
The following section covers companies based locally in the Boise area that offer Paleo food delivery. These companies are based in the Boise area and deliver to residents locally. Although they may not be as strict as some of the Paleo delivery companies listed in the next section, you might want to consider these companies if you are looking to support a local business. In some cases, produce may be locally sourced from the Idaho region, which is another possible plus.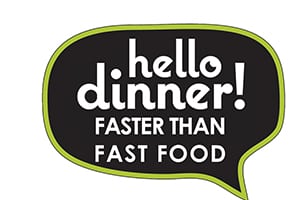 Hello Dinner
Hello Dinner delivers healthy meals to home and office addresses in Boise, Eagle and Meridian. They offer a wide range of food offerings designed to be healthy, including juice detoxes, gluten free, dairy free, low sodium, vegan, vegetarian, etc.  Although not exclusively focusing on the Paleo Diet, they mark meals on their menus that they consider to be Paleo friendly with a Paleo symbol for easy identification. That said, some of these interpretations of what is Paleo can be a bit loose (some items included cheese, golden potatoes, etc) so make sure to check the ingredients of the meal or plan you intend to order to make sure they adhere to your own level of strictness with the Paleo Diet.  Meals are delivered Monday through Thursday and require a cooler be left out for the company to place the meals into. A branded cooler with ice packs can be purchased if needed.
For more information on Hello Dinner and for prices see:
Hello Dinner Reviews:
http://www.findmeglutenfree.com/biz/hello-dinner/5705988590010368
https://www.zomato.com/boise-id/hello-dinner-boise/reviews
https://www.kickstarter.com/projects/252373193/hello-dinner-healthy-meals-for-busy-people
Hello Dinner Yelp Reviews: https://www.yelp.com/biz/hello-dinner-boise
Hello Dinner Facebook Reviews: https://www.facebook.com/pg/hellodinneridaho/reviews/?ref=page_internal
This post contains affiliate links. Thank you for supporting us! Click here to learn what this means.
National Companies Offering Paleo Meal Delivery to Boise
The following companies deliver meals throughout Boise and all the surrounding communities. These companies specialize in the Paleo Diet specifically and therefore can partner with local farms to source in-season produce, in some cases 100% organic produce, and offer high quality grass fed and free range meats and wild seafoods recommended on the Paleo Diet. In some cases these companies also offer Paleo certifications and even specialized Paleo meal plans such as those targeting followers of the Paleo Autoimmune or Wahl's Paleo protocols. In general, these companies ship their meals, either fresh or frozen, via express shipping with special cooler boxes with ice packs or dry ice. Meals are delivered to your home or office in individual containers ready to be re-heated.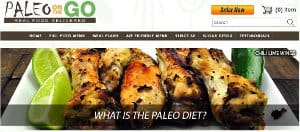 Paleo on the Go
Paleo on the Go offers delicious, wholesome meals to everyone living in Boise. They are Paleo certified by multiple organizations and they are proud of this achievement. There are many product lines on offer, some of which cater to the AIP diet.
See paleoonthego.com for prices and meal options.
Note: Paleo on the Go is offering a 10% discount for our readers, use code "MYPALEOS" at checkout for 10% off your entire order – one time use.
For our detailed write up on Paleo on the Go including reviews, see our in-depth coverage on them.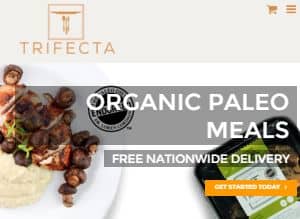 Trifecta
In Boise, Trifecta will bring their wholesome, sustainable meals and meal plans to any address. On top of that, their meals are delivered in corn-based packaging, and their animal products have a minimum humane rating of 5.
See trifectanutrition.com for current prices for their Paleo and organic meal delivery Boise offerings.
For our detailed write up on Trifecta including reviews, see our in-depth coverage on them.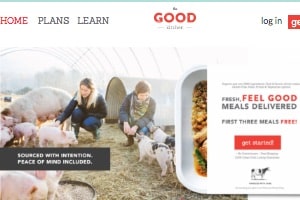 The Good Kitchen
Like the name says, The Good Kitchen has multiple product lines that offer their customers customization alongside the standard Paleo diet. They have product lines for vegetarians and Pegans. The Good Kitchen delivers their weekly and monthly meal plans to all of our readers in Boise.
See thegoodkitchen.com for The Good Kitchens complete menu and list of healthy meals delivered Boise / nationwide plans.
The Good Kitchen is offering a 15% discount for our readers. Use promo code "mypaleos" at checkout for 15% off your first order.
For our detailed write up on The Good Kitchen including reviews, see our in-depth coverage on them.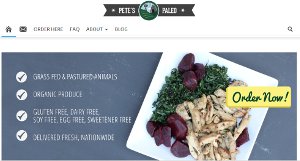 Petes Paleo
Pete's Paleo offers weekly meal delivery services to all those living in Boise. They have a sugar detox and Wahls Paleo product line. And all of their produce is organic and their proteins adhere to the highest standards, which include grass fed and grass finished.
See petespaleo.com for a complete list of prices, meal plans and healthy food delivery Boise options.
For our detailed write up on Petes Paleo including reviews, see our in-depth coverage on them.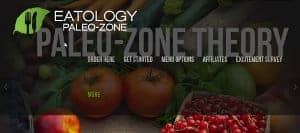 Eatology
Eatology stands out on our list because they follow the zone eating plan, which means that their meals follow the preferred ratio of protein, carbohydrates, and fats. They are also one of the cheapest companies on our list, especially with the discount they are offering our readers. And to top it all off, they deliver to all of our readers in the Boise area.
See http://www.eatology.co for Eatology's Paleo-zone plans and pricing, including nationwide plans for healthy meal delivery Boise options.
Eatology is offering a 20% off promo for our readers (works for first & all later orders), use code "ZACHPALEO" at checkout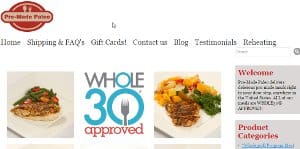 Pre-Made Paleo
Delivering the highest quality pre-made, frozen meals, Pre-Made Paleo is the best option for convenient health. If you're living in Boise and follow Whole 30 and/or the Paleo Diet, this is a great option for a busy day. They deliver to all addresses in Boise.
See premadepaleo.com for prices and Paleo meal delivery Boise inclusive nationwide plans
Pre-made Paleo has offered a 5% discount (one time use) on all orders for our readers. Use code "MYPALEOS2018" at checkout
For our detailed write up on Pre Made Paleo including reviews, see our in-depth coverage on them.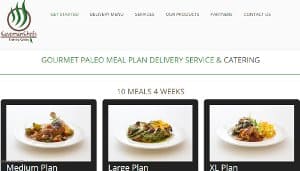 Caveman Chefs
Caveman Chefs is an internationally inspired company creating gorgeous meals to send to their customers across the nation. Based out of Denver, they deliver to the entire Boise area. They hope to help their customers come up with their own delicious meals through leading by example.
Visit http://www.cavemanchefs.com for more information on their Paleo delivery Boise options
Caveman Chefs has offered 10% off all orders by mentioning the promo #ZachmyPALeos in the order comments or mentioned by phone during checkout.
For our detailed write up on Caveman Chefs including reviews, see our in-depth coverage on them.
Every Year there are More Options for Paleo Meal Delivery Boise Paleo Delivery Options
Boise isn't lacking in terms of great food options. No matter where you live in the area, or what your dietary preferences are, the companies we've listed above have something to offer you. No matter what, life events always try to get in the way of eating healthily. Whether it is moving across the country for a new job or to start a new school, these nationwide food services can find you.
We believe that nothing should come between you and good food, which is why we've curated this list of delicious, organic, sustainable companies. They deliver everywhere in the Boise Iowa region, and take pride in simple, good food. When it comes down to it, these companies could be the deciding factor in whether or not you're able to stick to your healthier commitment.
Other Paleo Delivery Boise Area Companies
If you have any other suggestions of other places offering Boise Paleo Friendly Meal Delivery or know of Boise Paleo restaurants that might offer takeout or delivery options, please let us know in the comments below.