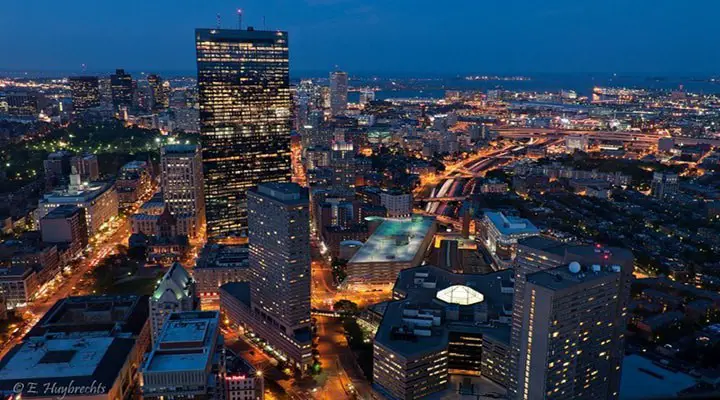 As a practitioner of the Paleo Diet, you know how rewarding it can be to prepare a meal comprised entirely of wholesome, all-natural ingredients. You've probably also experienced how time consuming it is to shop for and prepare meals adhering to Paleo's grain, dairy, and sugar-free restrictions. There are bound to be occasions in which your schedule turns unexpectedly hectic or complicated, and you're unable to find time and cook. If you're searching for a solution to those nights when meal prep just isn't feasible, we've got you covered! There are more options for Paleo meal delivery than you may be aware of, and we've compiled a list of them! Below are assortments of local and national companies who create Paleo-compliant menu options. Read on to discover the Paleo delivery options for Bostonians and those living in the greater Boston area.
We cover the following....
Local Paleo Food Delivery Boston Options
Boston has a rich and vibrant local food scene, and you may not have realized just how many places accommodate customers who follow the Paleo Diet. For those days and nights when you need a spur-of-the-moment solution to dinner, you can check out any of the following places. While these local delivery companies may not all cater exclusively to Paleo customers, they still have more than a few options that meet Paleo requirements. Hopefully, you'll be able to find something you like!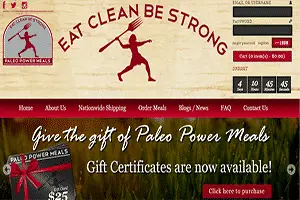 Paleo Power Meals
Paleo Power Meals have been dominating the Paleo meal delivery service for at least 5 years, since the founder discovered that following a Paleo diet and doing Crossfit helped him lose 40lb in 3 months!
His meal delivery service grew out of a passion of wanting to help others achieve the benefits that he did, and Paleo Power Meals now delivers meals to affiliate gym locations in the Greater Boston area. They also state that they ship nationwide in the US for those who are unable to make it to their partner locations to pick up their meals.
Paleo Power Meals have multiple meal choices for customers, even including side dishes and bulk menu options. They also rotate a weekly special so that consumers can have some variety in their Paleo meals.
They list the local farms and suppliers on their website so that you can know that they only use the best ingredients for their products, choosing cage-free eggs, pasture-raised and grass-fed beef, antibiotic free poultry and sustainably-caught seafood.
For more information on Paleo Power Meals and for prices see:
Paleo Power Meals Reviews:
http://primalpotential.com/paleo-power-meals/
https://barbend.com/paleo-power-meals-review/
http://paleoratings.com/paleo-power-meals-reviews
Paleo Power Meals Facebook Reviews: https://www.facebook.com/pg/PaleoPowerMeals/reviews/?ref=page_internal
Paleo Power Meals Yelp Reviews: https://www.yelp.ca/biz/paleo-power-meals-saugus?osq=Paleo
Tru Provisions
Tru Provisions is a local Paleo meal delivery service working out of the Boston-Metro area. They pride themselves on using organic ingredients, in particular opting for pasture-raised animal protein and sustainable seafood from local farms and businesses. They truly epitomize what the Paleo lifestyle is all about, ensuring that they use only the best ingredients for their products, as well as switching to eco-friendly containers so that you can feel good knowing that there's limited waste from these meals.
This meal delivery service is also perfect for those of you Paleo folks who have more specific needs, like AIP (autoimmune protocol), as well as being Whole30 approved, so you never have to worry about whether these meals suit your needs; they do!
Meals can be delivered either once or twice a week to your home, and are kept cool in an insulated bag with ice packs. In a bid to be more environmentally conscious, Tru Provisions make a real effort to reuse the bag and ice packs for future deliveries. There's also no subscription service, so there's no need to worry about getting tied into a contract!
This post contains affiliate links. Thank you for supporting us! Click here to learn what this means.
National Companies Offering Paleo Meal Delivery to Boston
Local companies are useful for when unexpected situations keep you from the kitchen. If you know your week is going to be chaotic and can plan in advance, or if you'd simply like to have a store of pre-prepared meals, you might want to order from a national company. These companies create meals that are Paleo specific. Their chefs create meals that arrive express to your door, fresh or frozen. Many of these companies also offer meals that adhere to specific Paleo plans like Autoimmune Paelo, Paleo-Zone, and sugar-free detox. They offer time-saving add-ons like bone-broths and rendered fats and oils, and allow customers to customize meals and meal plans.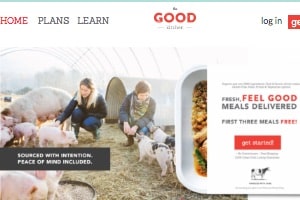 The Good Kitchen
If you recognize the name of this company, don't be surprised; they've recently started stocking their meals in the frozen section of well-known retailer Walmart. This is part of Walmart's new "healthy-for-you" initiative.
The Good Kitchen still offers their initial service of shipping healthy, frozen Paleo meals to your door, never charging for delivery. Their packaging is completely BPA- free, BPS-free and free of VOC migration, and is also recyclable, allowing you to feel confident knowing that there is no unnecessary wastage.
They pride themselves on using grass-fed and grass-finished beef, pastured pork, lamb and turkey, and antibiotic- and hormone-free poultry, embodying all of the values we have as purveyors of a Paleo diet. They tend to use organic produce that are on the Dirty Dozen list as opposed to exclusively using organic produce, but all produce is 100% GMO-free and sourced from local farms and suppliers. They boast SeaFood Watch compliant seafood to ensure that you're eating the best quality ingredients you can get your hands on.
All meals are 100% gluten-free, peanut-free and soy-free, suggesting that there may be some meals that contain dairy, which might be something to check when you're making your meal choices. Luckily, you can filter your meals down using a 'diet preference' bar, showing that the guys at The Good Kitchen cater for AIP, Paleo, Primal, Whole30 and Keto.
See thegoodkitchen.com for The Good Kitchens complete menu and for a list of their healthy meals delivered Boston / nationwide plans.
The Good Kitchen is offering a 15% discount for our readers. Use promo code "mypaleos" at checkout for 15% off your first order.
For our detailed write up on The Good Kitchen including reviews, see our in-depth coverage on them.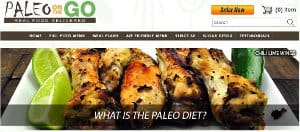 Paleo on the Go
Paleo on the Go, a popular meal delivery service founded in 2012, delivers meals to the Boston and greater Boston area. The guys at Paleo on the Go specialize in creating 100% Paleo and AIP-friendly dishes, which is perfect for those of you who might be managing autoimmune issues using a therapeutic nutrition approach.
They are a Florida-based company that allow you to buy individual meals, meal bundles or sign up for a subscription service. Having the first two options is great for those of you who like to make the majority of meals yourself. However, we all know that sometimes you find yourself short on time and need something in a pinch that still allows you to keep on track.
One of Paleo on the Go's unique selling points is that you can get your order delivered in 2 days or less, which is fantastic if you don't need a subscription service but you'd like to get some meals delivered on short notice.
Paleo on the Go also offers Whole30-approved meals for people who are just starting an elimination diet to kick-start healing their autoimmune condition. This just goes to show how passionate this company is about helping people. Even when your dietary needs become more specialized, this meal delivery service has got you covered, sourcing their ingredients from high-welfare farms that don't use antibiotics or hormones, and allow their animals to graze. Produce that is on the Dirty Dozen list are 100% organic, and they don't use any refined vegetable or seed oils, instead opting for olive oil, coconut oil and rendered fat from quality animals.
See paleoonthego.com for prices and meal options.
Note: Paleo on the Go is offering a 10% discount for our readers, use code "MYPALEOS" at checkout for 10% off your entire order – one time use.
For our detailed write up on Paleo on the Go including reviews, see our in-depth coverage on them.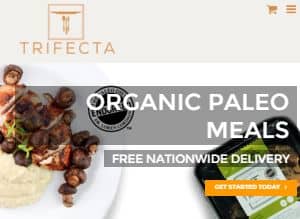 Trifecta
Trifecta, one of the largest companies on this list, offers Paleo as one of its many diet options. Trifecta is a national meal delivery service targeting mostly athletes, founded by brother and sister team Greg and Elizabeth Connelly. By noticing their own difficulties with monotonous weekly meal preparation, they decided to design a company that specializes in producing meals that are high-quality whilst trying to remain affordable for their customers.
They seem to be endorsed by brands like Crossfit and UFC, as well as being featured in Forbes magazine and Muscle & Fitness magazine.
They supply a Paleo-based plan as one of their many specialty plans which include grain-, dairy-, soy and legume-free meals using grass-fed meat and 100% organic produce, so that you can be comfortable in the knowledge that the food coming through your door is nutrient-dense and conducive to your goals. All meals are macro-balanced, which is perfect for athletes who also follow a Paleo diet.
Trifecta gives you the option of signing up for a weekly subscription service, but interestingly, they also give you the ability to bulk buy their base ingredients. This means that you have complete control over what goes into your Paleo meals, and you'll never get bored! This option is also great for those of you who need to buy for a household with different dietary needs.
For our detailed write up on Trifecta including reviews, see our in-depth coverage on them.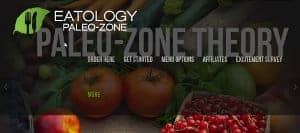 Eatology
Eatology creates a selection of Paleo dishes that also follow the Zone diet, which focuses on weight loss and macronutrient balance. Eatology is one the more affordable options on this list, and prices its food based on blocks (portion sizes). Regardless of content, a two block meal is $10.50 and a 3-block meal is $12.75. Eatology also offers discounts for customers who purchase a recurring meal plan. Their meals contain no added sugar, and last in the freezer for up to six months. While they offer local pick-ups for those who live in New York, they deliver anywhere in the Greater Boston area.
See http://www.eatology.co for Eatology's Paleo-zone plans and pricing, including nationwide plans for healthy meal delivery Boston options.
Eatology is offering a 20% off promo for our readers (works for first & all later orders), use code "ZACHPALEO" at checkout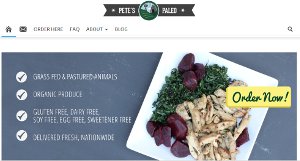 Petes Paleo
Pete's Paleo is a southern California company who maintains close ties to local farmers and offers seasonal, fresh, organic ingredients. The company is a popular one and their services have been featured on a variety of television programs and in newspapers and magazines. Their food uses naturally sweet fruits and vegetables, and so they're a great company for those looking to try a 21-day sugar detox diet. Pete's Paleo also offers a plan adhering to the Wahls Paleo requirements. One of the things that makes this company unique is their constantly changing seasonal menu. They even offer a family plan, which provides four servings of each meal.
See petespaleo.com for a complete list of prices, meal plans and healthy food delivery Boston options.
For our detailed write up on Petes Paleo including reviews, see our in-depth coverage on them.
Balanced Bites
Quickly rising to become one of the most popular current Paleo meal delivery services, Balanced Bites was created by best-selling author Diane Sanfilippo. Balanced Bites works to meet almost all Paleo-related needs, suiting those who also follow Keto or 21-day Sugar Detox approaches. It's useful that this company has noted where ingredients such as nightshades are used, so that individuals who follow an AIP diet can make good choices as well.
Customers are able to buy as an individual box of 10 meals, or choose a subscription option where meals are delivered on a weekly basis. All meals are ready-to-eat, so all you have to do is heat it up and you're ready to go!
These meals are all 100% gluten-free, and all Paleo meals are also completely dairy-free. Some of the Keto meals have dairy in them, so keep this in mind if you follow a ketogenic Paleo approach. The animal protein in all meals are antibiotic and hormone-free, but not organic or grass-fed as requested by customers through a poll held by the company. This makes the meals a bit more affordable than other Paleo meal delivery companies, whilst still listening to the requests that the meals be preservative- and additive-free.
Balanced Bites is also very eco-conscious, using packaging that is mostly recyclable or compostable, with only marginal elements needing to be disposed of in the garbage.
For our detailed write up on Caveman Chefs including reviews, see our in-depth coverage on them.
For more information about Balanced Bites, see:
https://meals.balancedbites.com/
Every Year there are More Options for Paleo Meal Delivery Boston Paleo Delivery Options
Supplementing your home cooking for a few pre-made meals makes a huge difference in staying on track with Paleo. Though it can sometimes seem difficult to create a lifestyle that includes consistently healthy food, a bit of research and preparation is all it takes to maintain healthy eating habits. It should be mentioned that many of the national companies offer packaging useful to those who travel. But if, when you travel, you're looking to sponsor local restaurant communities, you can also read our other articles (which detail Paleo delivery options in other US and Canadian cities). This list has hopefully provided you with a number of options available to Paleo practitioners who need a break from the kitchen. And even if you love shopping and cooking your own meals, there are still reasons to try any of these restaurants and companies out. These services maintain close relationships with local farmers and can often access ingredients that may otherwise be difficult for you to obtain. They're worth a try!
Other Paleo Delivery Boston Area Companies
If you have any suggestions of other places offering Boston Paleo Friendly Meal Delivery or know of Boston Paleo restaurants that might offer takeout or delivery options, please let us know in the comments below.