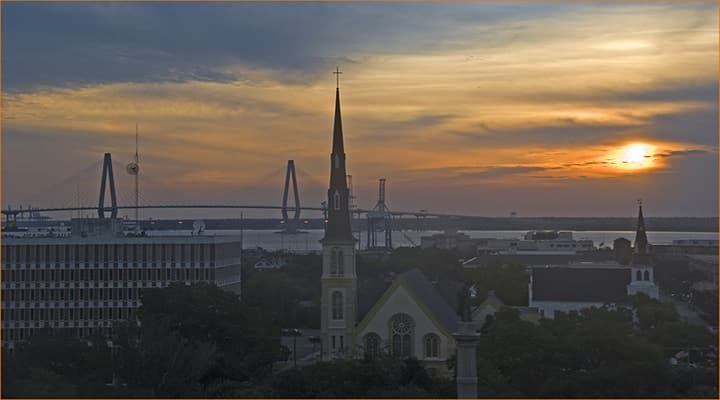 Charleston is a place with rich military history, but also a wide array of dietary options. If you need to eat grain-free or follow a Paleo Diet, you will be well served in this region. There are plenty of options for you, at least when ordering chef created meals. In this post we will explore some of those options.
The following list of companies excel at producing Paleo foods that can also align with the Whole 30 program, AIP, and a wide array of healing specialized diets. They give you options for healthy food made with high quality ingredients and will serve you no matter where in Charleston that you live.
We cover the following....
Local Paleo Food Delivery Charleston Options
The following section covers companies based locally in the Charleston area that offer Paleo food delivery. These options make sense for those who are looking to work with a local business for their meal delivery needs. Although the companies based locally offer less strict Paleo meal plan options than some of the larger national paleo delivery services covered later in this article, it's nice to know there are companies based within Charleston itself that are starting to adopt Paleo and that you can work with.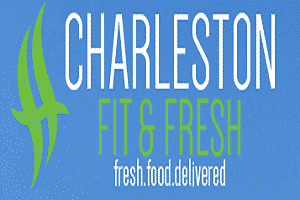 Charleston Fit and Fresh
Although not all of their meals follow the Paleo Diet, Charleston Fit and Fresh is worth mentioning as they do designate certain meals within their menus as Paleo (along with vegetarian meals and other diets). The focus of Charleston Fit and Fresh is to deliver healthy meals to compliment your chosen exercise program. It was started by two personal trainers and nutrition councilors. They do offer some options for local grass fed and free range meats through their premium meal plans. They offer delivery to areas within Charleston, North Charleston and Mt Pleasant.
For more information on Charleston Fit and Fresh and for prices see:
http://www.charlestonfitandfresh.com/
 Charleston Fit and Fresh Reviews:
Charleston Fit and Fresh Yelp Reviews: https://www.yelp.com.au/biz/charleston-fit-and-fresh-charleston
Charleston Fit and Fresh Facebook Reviews: https://www.facebook.com/charlestonfitandfresh
This post contains affiliate links. Thank you for supporting us! Click here to learn what this means.
National Companies Offering Paleo Meal Delivery to Charleston
The following companies deliver to any address in the greater Charleston region. They do this via express shipping of cooler boxes and ice packs containing fresh (refrigerated) or frozen meals, depending on the company. Some are based regionally in the Carolinas while others are in other states, but all are committed to fully Paleo meal plans and specialize in getting the meals from their kitchen and into your home or office refrigerator.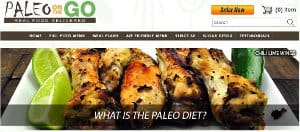 Paleo on the Go
It isn't just their AIP product line for chronic illnesses, nor their partnership with Paleo Mom; Paleo on the Go just delivers great food and backs that up with solid credentials. They service every address in the Charleston area with healthy, wholesome foods, and they do so with pride and fierce conviction. They're also offering a discount to our readers!
See paleoonthego.com for prices and meal options.
Note: Paleo on the Go is offering a 10% discount for our readers, use code "MYPALEOS" at checkout for 10% off your entire order — one time use.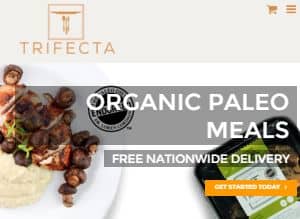 Trifecta
Sustainability is the name of the game for Trifecta. They offer organic meals, eco-friendly corn-based packaging to go with them, and they are partnered with famous members of the Paleo community. They then bring all of that and more to anyone in the Charleston region.
See trifectanutrition.com for current prices and Paleo meal options.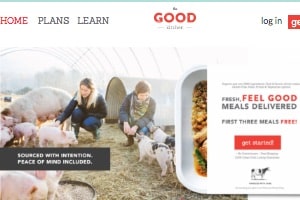 The Good Kitchen
Based in the Carolinas, the Good Kitchen is perhaps the closest of these big national companies specializing in the Paleo Diet. For our readers who want more control over their meal plans, The Good Kitchen offers the choice of any of the meals from their grass fed beef, pastured pork and chicken or vegetarian Paleo (Pegan) meal menu lines as part of their weekly or monthly meal plans. They deliver their meals and meal plans throughout the area of Charleston.
If you're interested, please see thegoodkitchen.com for current prices.
The Good Kitchen is offering a 15% discount for our readers. Use promo code "mypaleos" at checkout for 15% off your first order.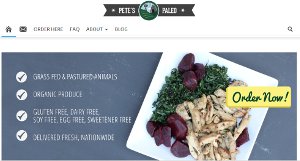 Petes Paleo
One of the unique things about Pete's Paleo is their commitment to health–all of their food is sugar-and-sweetener free, and organic. They deliver to all addresses in Charleston, and meals are sent fresh via weekly delivery.
See petespaleo.com for a complete list of prices, meal plans, and local Paleo food delivery options.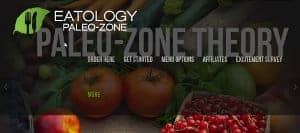 Eatology
With a focus on health and cost-effectiveness, Eatology strives for perfection in bringing their customers a meal plan that follows both the Paleo Diet and the zone eating plan. They encourage their clients to eat a balanced amount of protein, fat, and carbohydrates. Plus, they deliver to all of our readership in Charleston, and are offering a discount to go along with their already low prices.
See www.eatology.co for Eatology's Paleo-zone meal plans and pricing.
Eatology is offering a 20% off promo for our readers (works for first & all later orders), use code "ZACHPALEO" at checkout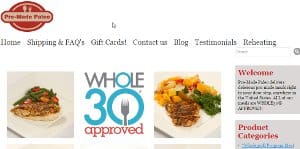 Pre-Made Paleo
Pre-Made Paleo is the official food delivery company for the Whole 30 program, while also being fully compliant with the Paleo Diet. They specialize in frozen meals, which they can bring to all the residents of Charleston.
See premadepaleo.com for prices and meals.
Pre-made Paleo has offered a 5% discount on all orders for our readers. Use code "MYPALEOS2018″at checkout.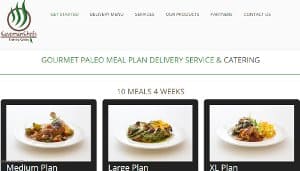 Caveman Chefs
Based out of Denver, Caveman Chefs provides meals made from wholesome ingredients sourced in-state whenever possible. They also strive to serve international or creative recipes. They deliver throughout the Charleston region.
Visit www.cavemanchefs.com for more information
Caveman Chefs has offered 10% off all orders by mentioning the promo #ZachmyPALeos in the order comments or mentioned by phone during checkout.
Every Year there are More Options for Paleo Meal Delivery Charleston Paleo Delivery Options
No matter where you live in Charleston, there are so many options to consider when trying to eat healthy. As a participant of the Paleo Diet, you can receive fresh, wholesome ingredients right to your door. A variety of companies are making ease and access of a Paleo diet a reality.
When you know that the kitchen making your food is a Paleo compliant one, you can rest in the knowledge that your diet isn't broken. On top of that, you just can't beat the convenience or the price tag attached to it. There should be no reason that following a healthy diet should ever be too difficult or expensive, and there are many resources out there to help.
When preparing food, cooking food, and plating food becomes too much, you likely don't want to also go get the food, walk around the store, and carry your food back home. That's why home delivery services are so popular.
Other Paleo Delivery Charleston Area Companies
If you have any other suggestions of other places offering Charleston Paleo Friendly Meal Delivery or Charleston Paleo restaurants that might offer takeout or delivery options, please let us know in the comments below.