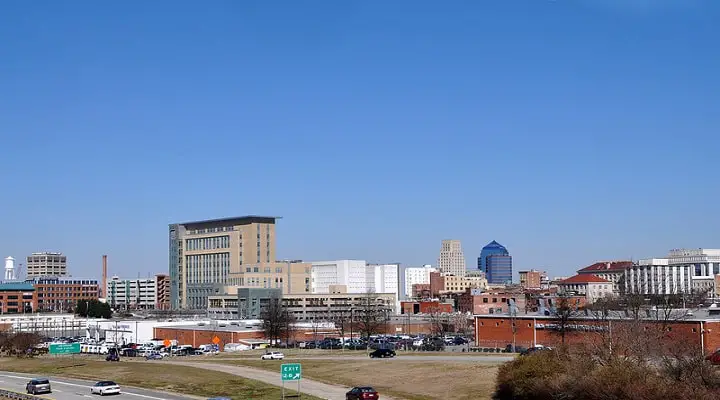 Updated July 20, 2018
The Paleo diet has a lot of components, such as the exclusion of grains, dairy products, and unhealthy oils from your diet, which can greatly improve your health and lead to a better lifestyle. However, some of its principles, such as the requirement of cooking all of your own meals from scratch using fresh, locally-sourced ingredients, are not always manageable all the time. If you've just moved into a new house or started a new job, for example, you likely have many other things to deal with in addition to cooking three meals a day and constantly shopping for ingredients. But don't worry – in this guide, we aim to show you that it's possible to reduce the stress caused by constant shopping and cooking while still maintaining your basic dietary principles. To do this, we've collected a list of local and national delivery services which deliver Paleo meals throughout the Durham/Chapel Hill area – mixing an adherence to Paleo principles with the kind of convenience that you would usually associate with unhealthy processed foods. With all of these options to choose from, it's never been easier to stick with the Paleo diet – even for people with the busiest of schedules.
We cover the following....
Local Paleo Food Delivery Durham Options
Our first section covers companies based in Durham and Chapel Hill which offer takeout or deliver Paleo-friendly meals locally. While these companies may not focus exclusively on providing meals for Paleo dieters, they do present perfect options for those last-minute emergencies that we all experience from time to time on those days when cooking just doesn't fit into our schedule. These companies all offer healthy solutions to such emergencies, while also using local produce and meats whenever possible – allowing you to receive a quick meal at short notice, without having to budge an inch on your dietary principles.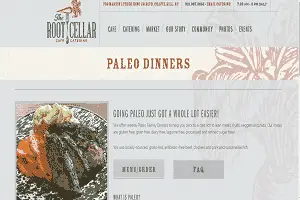 The Root Cellar
Today our list kicks off with a popular healthy meal service based out of the Chapel Hill area, so if you're local to the area, this may be the perfect choice for you.
The Root Cellar makes meals from scratch every day and source only fresh ingredients from farmers that they work with in the community. They are actually a restaurant come catering company, bakery and cafe, all tied up in a neat package so that you can taste their delicious food regardless of whether you're just dropping in for a quick bite or want to take advantage of their pick up service.
Although they don't deliver to the local area, you can order meals online by Saturday afternoon in order to pick up the following Tuesday after 4pm. This is a great opportunity for those who work a typical 9-to-5 job to collect their Paleo-friendly meals on the way home from work.
Their dedicated Paleo menu contains 5 meals that can be heated up at home in less than 30 minutes, which then thoughtfully rotates weekly to ensure that you don't get bored of the same meals!
For more information on The Root Cellar and for prices see:
http://rootcellarchapelhill.com/paleo-dinners/
The Root Cellar Reviews:
http://heartbeetkitchen.com/2015/reviews/travel-scenes-raleigh-and-chapel-hill/
http://www.newsobserver.com/living/food-drink/mouthful-blog/article10041686.html https://www.instagram.com/rootcellarchapelhill/
http://www.wral.com/the-root-cellar-to-open-second-location-in-pittsboro/16106788/
The Root Cellar Facebook Reviews: https://www.facebook.com/pg/rootcellarchapelhill/reviews/?ref=page_internal
The Root Cellar Yelp Reviews: https://www.yelp.com/biz/the-root-cellar-cafe-and-catering-chapel-hill
This post contains affiliate links. Thank you for supporting us! Click here to learn what this means.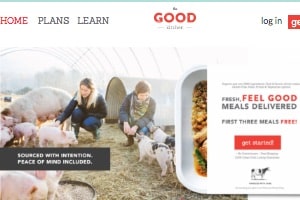 The Good Kitchen
The Good Kitchen have been included in many of our Paleo meal delivery service lists, and for good reason. They are actually based in the state of North Carolina but cater to the entirety of the USA.
If you have more specific dietary needs that the local businesses in this list are unable to meet, picking a national company may be more suitable for you, and The Good Kitchen tends to tick all the boxes.
The Good Kitchen tends to market more of its Whole30-approved meals at this point in time, but as a result of this,all of their Whole30 meals are automatically Paleo-friendly, and generally AIP (Autoimmune Protocol)-friendly.
Not only does The Good Kitchen offer weekly ready-to-heat meal deliveries, but they also have a frozen line available at many participating Walmart stores as part of Walmart's 'healthy-for-you' initiative. You can purchase meals direct from their locations, or you can also make use of The Good Kitchen's online one-time purchase option if you don't need a regular delivery.
The Good Kitchen offers free shipping in the US, are uses sustainably-sourced and local ingredients, which are 100% grass-fed and pasture-raised, a factor that is important to those following a Paleo lifestyle.
For more information on The Good Kitchen and for current menus/prices see:
The Good Kitchen is offering a 15% discount for our readers. Use promo code "mypaleos" at checkout for 15% off your first order.
The Good Kitchen (formerly modPALEO) Reviews:
https://www.mypaleos.com/review-modpaleo-grilled-butternut-satay-kale-paleo-vegan-meal-delivery-nationwide/
http://www.everylastrep.com/nutrition/paleo-meals-delivered-by-modpaleo#
http://wholefoodhalfass.com/post/22172010132/whole-30-day-22-april-30-lunch-modpaleo-pork
https://www.charlotteagenda.com/12083/modpaleo-ships-modern-tv-dinners-direct-to-your-door-with-a-focus-on-sustainability-nutrition-and-customer-service/
Facebook: https://www.facebook.com/pg/eatTGK/reviews/
We also did a Q&A with Carter Lewis, the co-owner of The Good Kitchen
For our detailed write up on The Good Kitchen including reviews, see our in-depth coverage on them.
Happy and Hale – Durham
Happy and Hale are a small business located in Durham, passionate about providing health and wellness to their customers in the form of nourishing protein bowls and smoothies. They care about their environmental responsibility as a business, ensuring that they utilize sustainable practices such as composting.
You can expect a wide variety of salad bowls, all-day breakfasts and smoothies from Happy & Hale, but don't imagine bland or uninspired salads. Instead, you can purchase items such as their Chimichurri Steak Bowl, Bueno Bowl, and The Big Salad, all of which are gluten-free, and generally contain some starchy veggies to add some bulk to your meal.
Although some of the gluten-free bowls aren't grain-free (they may contain brown rice) or legume-free (some contain black beans for added fibre and protein), Happy and Hale accommodate differing dietary needs by giving you a build-a-bowl option, so you can create a salad bowl specific to you.
You can order online for pickup or delivery. If you choose for delivery, be aware that they deliver via bicycle within a 1.5 mile radius of their store locations, of which they have 5: 2 in Raleigh, 2 in Durham and 1 in Greenville.
B Good – Raleigh
B Good are a series of restaurants with 5 locations in the Durham, Chapel Hill and Raleigh areas, totalling 75 locations throughout North America and even Europe! They encourage healthy eating combined with fast food – with B. Good, fast food just means food that is fast.
A business launched between two best friends started out with the goal of serving fresh healthy and responsibly-sourced food to the public, which has now reached epic proportions by not only having international locations, but their own farm based in Boston that they source from.
However, this is not their only supplier; they partner with local farms and communities close to their locations in order to ensure that dishes are seasonal, fresh and nutritious. They advocate for animal welfare and organic produce, using ingredients that are free from pesticides, preservatives, antibiotics, hormones, added colors and flavorings.
Like Happy and Hale, B.Good are not a 'heat-and-eat' meal delivery service, rather a restaurant offering local delivery for those of you who need a meal in a pinch – at work, at home or on the go. Rest assured that wherever you go in the US, there's likely to be a B.Good close by, so you can always know that you can eat Paleo whilst travelling.
They have dedicated Paleo, Whole30 and Keto dishes, but even on their regular menu there are plenty of gluten-free and dairy-free options to choose from.
Clean Eatz – Raleigh
Clean Eatz are another healthy meal delivery service that seem to be taking the US by storm, which over 75 locations throughout the East Coast, which is only increasing. They have one location in North Raleigh and one in West Cary, only about a half an hour drive from the Durham and Chapel Hill areas.
Whilst Clean Eatz are primarily a cafe offering delivery, they do have a meal plan option for those of you who need meals delivered on a regular basis, starting from 5 meals a week all the way up to 21 meals a week. Prices start at $38 a week for 5 meals and the 21 meal option is only $128.
However, if you'd prefer to drop into one of their locations, you can expect muscle-building meals such as 'The Arnold', or more Paleo-friendly dishes such as their salad bowls, which can be built to specification.
National Companies Offering Paleo Meal Delivery to Durham
Our second section covers a list of seven national companies which deliver throughout Durham from locations all over the country. In terms of convenience, these national delivery services are the next best choice to the local ones in the previous section – often shipping their meals via express shipping, in refrigerated cooler boxes or dry ice (depending on the company), which allows you to receive your meals within days of ordering them. Most of these companies often offer regular meal plans which can enable you to virtually give up grocery shopping and cooking altogether – making it perfect those who often find themselves with no free time whatsoever in their daily schedules.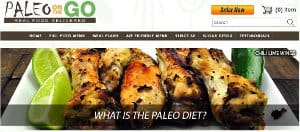 Paleo on the Go
Paleo on the Go is a Florida-based company which has become one of the most popular Paleo delivery options in the country, winning consistent acclaim from various Paleo organizations and bloggers such as Whole30.
They offer something for everyone on their vast menu, which ranges from "Paleo Pop Tarts" to specialized meal plans for Autoimmune Protocol (AIP) and Whole30 elimination programs.
They also pledge to buy all items on the EWG's "Dirty Dozen" list organic, and maintain a reliable adherence to Paleo principles which makes them a suitable option for seasoned dieters and Paleo newcomers alike.
See paleoonthego.com for prices and meal options.
Note: Paleo on the Go is offering a 10% discount for our readers, use code "MYPALEOS" at checkout for 10% off your entire order – one time use.
For our detailed write up on Paleo on the Go including reviews, see our in-depth coverage on them.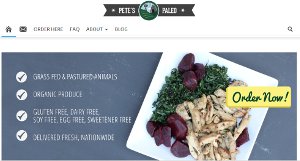 Petes Paleo
Pete's Paleo is a national delivery company which takes a number of unusual steps in order to make healthy eating and adherence to Paleo principles its number-one priority.
One of these is the company's method of close collaboration with farmers in their local San Diego and Atlanta locations, which involves structuring their seasonal menus around which ingredients these farmers will have available during a particular season.
As a result, their menu rotates seasonally but also includes a wide range of different dishes for you to choose from. This allows you to continue ordering from Pete's Paleo without getting bored and feeling comfortable knowing that you're still supporting sustainable farming practices.
They also exclude sugars and sweeteners of all kinds (even natural ones) from all of their meals, allowing them to bring out the natural flavors of the food they use, while catering to followers of Sugar Detox plans
See petespaleo.com for a complete list of prices, meal plans and healthy food delivery Durham options.
For our detailed write up on Petes Paleo including reviews, see our in-depth coverage on them.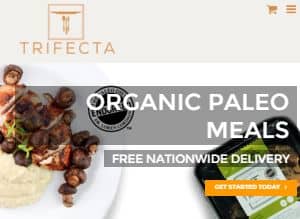 Trifecta
Trifecta is the only delivery service on our list which offers meal plans for both Paleo and non-Paleo dieters alike, making them a unique option for those who also need to accommodate family members or friends who don't follow the Paleo diet in addition to themselves. Trifecta's Paleo meal plan is one of the most wide-ranging on our list, however, with a menu that updates every week and delicious seasonal meal choices for three meals a day, seven days a week (breakfast is optional). Together with the offer of free shipping on every order, this makes Trifecta an enticing option for those who wish they could dispense with cooking altogether.
See trifectanutrition.com for current prices for their Paleo and organic meal delivery Durham offerings.
For our detailed write up on Trifecta including reviews, see our in-depth coverage on them.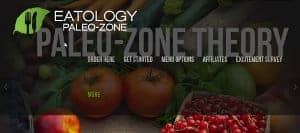 Eatology
Eatology combines the Zone and Paleo diets into one cohesive program, allowing followers of either of these diets to experience the benefits offered by the other.
If you already follow the Paleo diet, then you're already familiar with the benefits which can be realized by excluding grains, artificial sweeteners, and dairy from your diet, but the Zone diet provides a couple features which might be new to you – such as the balance of macronutrients to promote weight loss and general wellness.
In addition, Eatology divides their meals into portion-sized "blocks," which serve to control calorie intake and prevent over-eating, while the innovating packaging material used for the "blocks" allows them to be heated in either microwaves or conventional ovens.
See http://www.eatology.co for Eatology's Paleo-zone plans and pricing, including nationwide plans for healthy meal delivery Durham options.
Eatology is offering a 20% off promo for our readers (works for first & all later orders), use code "ZACHPALEO" at checkout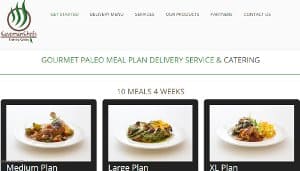 Caveman Chefs
Caveman Chefs is a Denver-based company which offers hearty Paleo meal choices with the type of quality that only decades of food service experience can teach. This company was formed by a group of food service veterans from the Denver area, who found that they all shared a common interest in sharing their enthusiasm for the Paleo diet with others throughout the country. They favor ingredients from Colorado farmers in their food, lending their meals a distinctive regional flavor, while their eagerness to accommodate individuals with food allergies or special dietary requirements makes them a Paleo meal service with truly wide appeal.
Visit http://www.cavemanchefs.com for more information on their Paleo delivery Durham options
Caveman Chefs has offered 10% off all orders by mentioning the promo #ZachmyPALeos in the order comments or mentioned by phone during checkout.
For our detailed write up on Caveman Chefs including reviews, see our in-depth coverage on them.
Every Year there are More Options for Paleo Meal Delivery Durham & Chapel Hill Paleo Delivery Options
Hopefully this guide has helped open your ideas to some of the great Paleo delivery options available to you in the Durham area. While cooking all of your own meals from scratch remains an ideal component of the Paleo diet, it's ultimately not as important as maintaining your health and well-being in the midst of a busy schedule. And if the Paleo diet is not helping you to do this, then it is likely time for a change in the way you approach the diet. This does not mean that you should stop following the Paleo diet just because you're unable to cook, however. On the contrary, the local and national delivery services listed above were created to ensure that this does not happen. Everyone's situation is different, but choosing any one of the delivery companies in our guide can ultimately result in making your Paleo lifestyle much more manageable and enjoyable than you ever thought possible. You'll be surprised how much of a difference this one change can make in reducing your stress and increasing your free time – making the services these companies a priceless alternative to the burden of cooking all of your own meals on a daily basis.
Other Paleo Delivery Durham Area Companies
If you have any suggestions of other places offering Durham Paleo Friendly Meal Delivery or know of Durham Paleo restaurants that might offer takeout or delivery options, please let us know in the comments below.