The Paleo Diet requires that its practitioners avoid additives commonly found in prepared foods, so those who wish to strictly follow the Paleo lifestyle often have to seek out ingredients and prepare meals themselves. This process can be incredibly rewarding, but it can also be difficult to undertake, especially during those moments when life gets busy. When these moments arise in your week, it can be difficult to shop for and cook Paleo meals at home.
For those of you looking for a little help, like a pre-made meal or two to supplement your weekly cooking – look no further! There are actually quite a few options available to Minneapolis, Saint Paul and Minnesota residents. Below, we've compiled a list of national companies, as well as restaurants local to the St Paul and Minneapolis areas that deliver pre-made Paleo meals right to your front door. For those looking to skip meal prep occastionally and still enjoy wholesome, all natural food consistent with the tenets of Paleo, read on.
We cover the following....
Local Paleo Food Delivery Minneapolis Options
Days never go completely as planned. If you've given yourself time to make dinner, but find that time taken up by something pressing, there are a host of places in the St. Paul and Minneapolis area where you can pick up quick, and healthy meals. These chef delivery services in many cases work with local farmers and vendors, and use local produce. If you're interested in supporting your local food scene, we've created a list of companies that offer Paleo options. While these local delivery services don't always cater exclusively to the Paleo customer, there is hopefully something on their menu that appeals to you.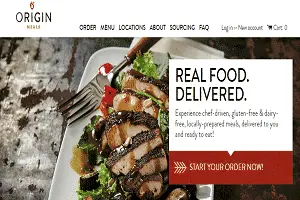 Origin Meals
Origin Meals offers chef prepared meals that are gluten free, soy free, dairy free and low glycemic. They offer a strict Paleo meal plan that adheres to the tenets of the Paleo Diet for those who want to make sure they are following all Paleo rules. Origin Meals delivers to local gyms in the Minneapolis and Saint Paul area as well as locations in other parts of Minnesota. They also offer deliver 3 times a week to homes and business addresses in the area. Meals are made with proteins sourced from specific local farms. Beef used in the meals is pastured. Produce is sourced from local seasonal sources when available, organic if available too. If you are looking for strict Paleo ingredients like all organic produce you may consider one of the national companies covered in this article, but if you like the idea of working with a local company that delivers meals made with meats from local farms from Minessota and local produce in-season you will want to look closely at Origin Meals.
For more information on Origin Meals and for prices see:
Origin Meals Reviews:
http://www.thefreckledfoodie.com/origin-meals-review/
http://www.mplsfarmersmarket.com/FreshNews/fresh-local-podcast-paleo-meal-delivery/
https://locality.com/place/origin-meals-hopkins-mn
Origin Meals Facebook Reviews: https://www.facebook.com/pg/originmeals/reviews/
Origin Meals Yelp Reviews: https://www.yelp.com/biz/origin-meals-hopkins-2
This post contains affiliate links. Thank you for supporting us! Click here to learn what this means.
National Companies Offering Paleo Meal Delivery to Minneapolis
Ordering locally is a good option for certain people, but if you want some additional options in terms of Paleo compliant meal choices, convenience, meal packaging, etc you might want to consider ordering from a one of the national Paleo meal prep services that deliver to Minneapolis as covered in this section.
Ordering from these companies often means scheduling food delivery in advance (it can take 2-5 days for food delivery) but there are many advantages to ordering meals from companies that cater exclusively to Paleo customers: 1) You can be certain these companies source from organic (often seasonal/local) farms, and use grass-fed, antibiotic and hormone free meat, wild caught seafood, and organic produce. 2) Many of these companies have options that appeal to specific Paleo plans like autoimmune Paleo, sugar-free detox, and combination Paleo-Zone dieting. 3) Each of the companies below will prepare your meals and deliver them express to your door, either fresh (and in cooler boxes) or frozen. All you need to do is reheat.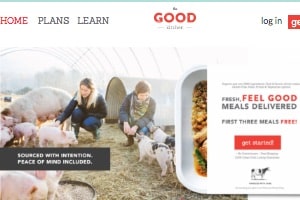 The Good Kitchen
The Good Kitchen sources their meal ingredients from seasonal local farms close to their kitchen and uses grass-fed beef, pastured pork, and antibiotic and hormone-free chicken, as well as using seasonal organic and sustainably farmed produce from farms and suppliers they have a relationship with listed on their website. The company requires that you purchase a minimum of five meals per delivery, but includes free shipping on all orders to Minnesota and offer a variety of options for customizing that plan to tailor your weekly or monthly needs (they also offer one-time orders with no commitment). TGK breaks their menu down based on the type of protein (beef, chicken, pork, fish) and even offer a Paleo and vegetarian line highlighting seasonal produce that can be a break from meat centric grain free/dairy free/sugar free meals. Their plans are based on meal count, not content, meaning when you sign up for a plan, your plan will cost the same regardless of which meals you choose.
See thegoodkitchen.com for The Good Kitchens complete menu and list of healthy meals delivered Minneapolis / nationwide plans.
The Good Kitchen is offering a 15% discount for our readers. Use promo code "mypaleos" at checkout for 15% off your first order.
For our detailed write up on The Good Kitchen including reviews, see our in-depth coverage on them.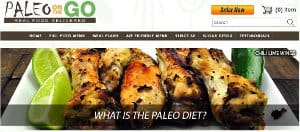 Paleo on the Go
Paleo on the Go is a highly regarded meal-prep service and a great place to order from if you are tailoring your Paleo diet to meet specific requirements (AIP, detox, elimination diets, etc). The Florida-based company creates personal relationships with their vendors. It's one of the only services that allows you to order individual meals (instead of meal plans). They have a multitude of options for breakfast, lunch, and dinner, and you can choose to have your meals delivered either fresh or frozen. Most importantly, this highly rated and reviewed company ships to the Minneapolis and St. Paul areas!
See paleoonthego.com for prices and meal options.
Note: Paleo on the Go is offering a 10% discount for our readers, use code "MYPALEOS" at checkout for 10% off your entire order – one time use.
For our detailed write up on Paleo on the Go including reviews, see our in-depth coverage on them.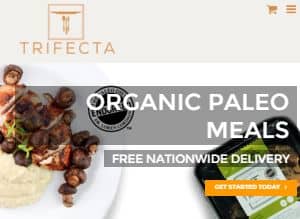 Trifecta
Trifecta is a great company to order from if you live in a household with others who don't necessarily eat Paleo. They're the one company on this list that offers other meal plan options (clean eating, vegetarian, and vegan) along with a Paleo line focused on the core definition of Paleo ingredients. They advertise specifically to athletes, or those looking to tailor their nutrition to their activity goals. Their meals are 100% organic, and they have plans tailored specifically to the Paleo diet. They also have an option for a la carte, bulk ordering, so you can portion your meals out yourself. The best thing about Trifecta? They offer free shipping anywhere in the United States.
See trifectanutrition.com for current prices for their Paleo and organic meal delivery Minneapolis offerings.
For our detailed write up on Trifecta including reviews, see our in-depth coverage on them.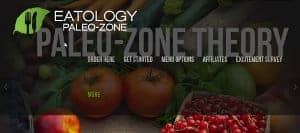 Eatology
Eatology is one of the more affordable options for meal plan delivery and is the only company on this list that creates Paleo meals in compliance with the Zone diet (which focuses on weight loss and macronutrient balance). Eatology has an extensive variety of meal plans, and while many of their plans cater to their local Texas community, many are available for shipment to Minneapolis and St. Paul. Their pricing is upfront and consistent, with single meals costing either $10.50 or $12.75 (depending on how many servings there are per meal). If you order a recurring plan, you can often save between 15% and 20% on each shipment.  
See http://www.eatology.co for Eatology's Paleo-zone plans and pricing, including nationwide plans for healthy meal delivery Minneapolis options.
Eatology is offering a 20% off promo for our readers (works for first & all later orders), use code "ZACHPALEO" at checkout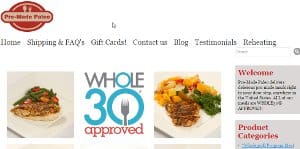 Pre-Made Paleo
Pre-made Paleo specializes in the Whole30 meal plan (and has options for AIP specific and family-centered plans). The company has been around for a few years and, in addition to its meal plans, offers a rotating list of more unusual menu options like water buffalo, alpaca, and wild boar sausage. They also offer their own house brand snacks, like pork rinds, trail mix, and bars. They offer several different shipping options, but all options are available to ship to the Minneapolis and St. Paul area. They used to ship only flash-frozen, vacuum-packed meals, but they've recently added an option for fresh food delivery.
See premadepaleo.com for prices and Paleo meal delivery Minneapolis inclusive nationwide plans
Pre-made Paleo has offered a 5% discount (one time use) on all orders for our readers. Use code "MYPALEOS2018" at checkout
For our detailed write up on Pre Made Paleo including reviews, see our in-depth coverage on them.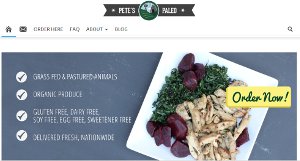 Petes Paleo
Pete's Paleo prides itself on their close relationship with local vendors and farmers. Their produce is so seasonal, that they offer a seasonal menu, which changes based on locally available ingredients. They're a great option for those looking for variety in a sustained relationship with a pre-made meal service. The site has been featured on numerous TV shows, and in newspapers and magazines. Like a few other sites on this list, they offer specific programs, including a 21-day sugar detox and a plan adhering to the Wahls Paleo requirements. You can choose to order singular or recurring meal plans, and the food is shipped right to your door.
See petespaleo.com for a complete list of prices, meal plans and healthy food delivery Minneapolis options.
For our detailed write up on Petes Paleo including reviews, see our in-depth coverage on them.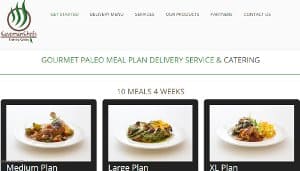 Caveman Chefs
Caveman Chefs is owned and operated by a group of restaurant professionals with extensive backgrounds in the restaurant and catering industries. They are local to Colorado and, like Eatology, offer opportunities for local food pick-up and catering. But there are just as many options for those looking to have meals shipped. They are one of the only companies that allows you to make special requests for meal customization. If you have special dietary restrictions, they'll work to accommodate you.
Visit http://www.cavemanchefs.com for more information on their Paleo delivery Minneapolis options
Caveman Chefs has offered 10% off all orders by mentioning the promo #ZachmyPALeos in the order comments or mentioned by phone during checkout.
For our detailed write up on Caveman Chefs including reviews, see our in-depth coverage on them.
Every Year there are More Options for Paleo Meal Delivery Minneapolis & St. Paul Paleo Delivery Options
We know there are challenges to staying on track with your Paleo diet, and the ability to order pre-made meals can make a big difference in your success. Because many of these services maintain close relationships with local farmers and have access to ingredients that may otherwise be difficult for you to obtain, ordering meals is a great way to try local and seasonal produce from all over the United States. Even if you love shopping and cooking your own meals, it can be a relief to take a break from the kitchen. If you're heading to a place where eating Paleo might not be a viable option, it's important to note that many of these companies offer packaging useful for traveling. If you're out of town at the last minute, consider checking out our other articles for local food ordering.
Paleo Meal Delivery MN Options
So as you can see from the list above, there are a number of Paleo delivery options available to you if you live in Minnesota. What we hope you take away from this list is that there are plenty of options for pre-made meals. Whether you're looking for a long-term solution or a spur-of-the-moment dinner option, there are a number of companies working hard to make the Paleo Diet more feasible no matter what life throws at you. 
Other Paleo Delivery Minneapolis Area Companies
If you have any suggestions of other places offering Minneapolis Paleo Friendly Meal Delivery or know of Minneapolis Paleo restaurants that might offer takeout or delivery options, please let us know in the comments below.