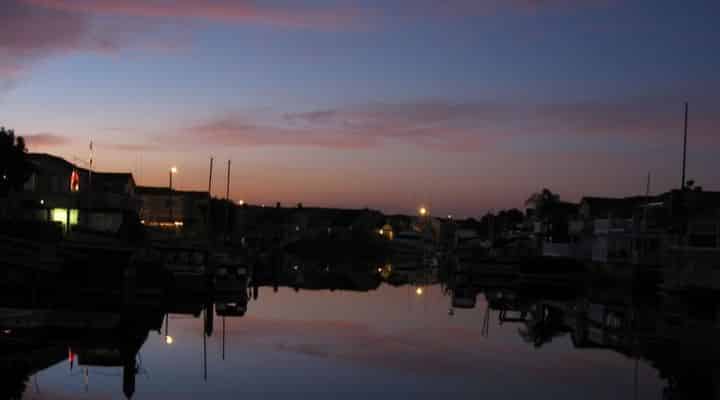 Residents of Oxnard, Thousand Oaks and Ventura have so many wonderful food services available to them. Many of these companies are based in California to take advantage of the fresh, whole foods available in the region.
In this article, we will go through the best options in the area for getting grain free, gluten free, Paleo friendly meals delivered straight to your home or office. With over 50% of the area covered in national forest and bordering a gorgeous ocean, the Ventura area is the place to be for nature, sun, and food. As someone interested in or eating a Paleo diet, there is a lot of choice. There are many services in the area that cater to all sorts of diets.
We cover the following....
Local Paleo Food Delivery Oxnard Options
The following section covers companies based locally in the Oxnard and Ventura County that offer Paleo food delivery. In contrast to the following sections, these are businesses operating within Oxnard or Ventura. The goal here is to give examples of hyper local businesses that offer options for Paleo delivery.
Morsels as you Wish
Morsels as you Wish is a local chef catering company located right in downtown Ventura. They offer delivery of specialty meals, customized to your dietary preferences. They also have a focus on in-season, heirloom, organic and locally grown produce and healthy meals. They do not however focus specifically on Paleo and grain free diets, so you would have to lay out your dietary requirements when ordering. We will cover other options below both within the greater Southern California region and beyond that deliver Paleo meals to addresses in Ventura County and Oxnard, but in terms of a super local small business, Morsels as you Wish fits the bill.
For more information on Morsels as you Wish and for prices see:
http://www.morselsasyouwish.com/index.php/overview/services
Morsels as you Wish Facebook Reviews: https://www.facebook.com/pg/Morsels-As-You-Wish-267254590043848/reviews/
Southern California Regional Paleo Delivery Services
If you are looking for companies in the greater Los Angles region and throughout SoCal, you will find a lot of resources in our previous article about healthy Paleo meal delivery services in Los Angeles.
National Companies Offering Paleo Food Delivery to the Oxnard, Thousand Oaks and Ventura area
If you are looking for companies that specialize in the Paleo Diet, the below companies offer meal delivery directly to all addresses in Oxnard or Ventura County. These companies are deeply invested in the Paleo Diet and lifestyle and attempt to follow all Paleo requirements, such as using grass fed, pastured and wild proteins, as well as in many cases local, in-season produce from small farms that also focus on organic growing methods. Meals are delivered via express shipping to your door in custom cooler boxes with ice packs or dry ice, keeping your food refrigerated or frozen depending on the company.
In Oxnard, food is never going to be a hassle, but life is hectic. When you need them, the following companies will deliver to you anywhere in the area, and have wholesome meal plans and meals available.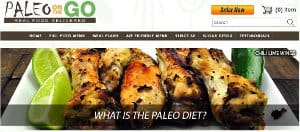 Paleo on the Go
This company has multiple Paleo credentials, which they safeguard with a passion. They deliver everywhere within the Ventura region. And to up the ante, they have partnered with famous Paleo bloggers in order to create outstanding meals.
See paleoonthego.com for prices and meal options.
Note: Paleo on the Go is offering a 10% discount for our readers, use code "MYPALEOS" at checkout for 10% off your entire order – one time use.
For our detailed write up on Paleo on the Go including reviews, see our in-depth coverage on them.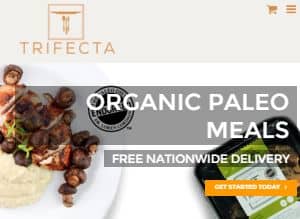 Trifecta
For the animal products used at Trifecta, they go above and beyond simply grass fed and free-range. They have a minimum humane rating of 5. On top of that, they ship their meals to you anywhere in Ventura county, and it comes in corn-based packaging, instead of styrofoam.
See trifectanutrition.com for current prices for their Paleo and organic meal delivery Oxnard offerings.
For our detailed write up on Trifecta including reviews, see our in-depth coverage on them.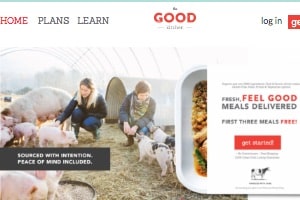 The Good Kitchen
As The Good Kitchen delivers to all addresses nationwide, they will make sure that their products make it to all of our readers in Ventura County. The Good Kitchen offers weekly and monthly meal plans of 5+ meals, but allows you to choose the specific meals from their grass fed beef, pastured chicken & pork or Paleo Vegetarian menus, for ultimate flexibility.
See thegoodkitchen.com for The Good Kitchens complete menu and list of healthy meals delivered Oxnard / nationwide plans.
The Good Kitchen is offering a 15% discount for our readers. Use promo code "mypaleos" at checkout for 15% off your first order.
For our detailed write up on The Good Kitchen including reviews, see our in-depth coverage on them.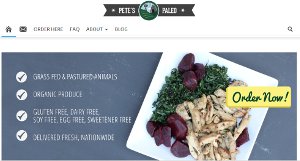 Petes Paleo
You never have to look far for food in Oxnard and Pete's Paleo is just one of the great companies that serve the area. They will bring their sweetener free foods right to your doorstep. All of their produce is organic and sourced locally whenever in season.
See petespaleo.com for a complete list of prices, meal plans and healthy food delivery Oxnard options.
For our detailed write up on Petes Paleo including reviews, see our in-depth coverage on them.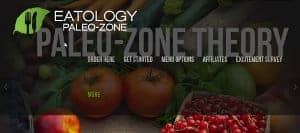 Eatology
Eatology brings a different level of healthy eating to the game. On top of being fully Paleo compliant, they strive to ensure that their customers are eating the appropriate amounts of fat, carbohydrates, and proteins for every meal. And they will bring their tasty food everywhere in the Ventura region.
See http://www.eatology.co for Eatology's Paleo-zone plans and pricing, including nationwide plans for healthy meal delivery Oxnard options.
Eatology is offering a 20% off promo for our readers (works for first & all later orders), use code "ZACHPALEO" at checkout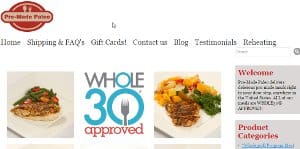 Pre-Made Paleo
Pre-Made Paleo delivers exceptional, frozen, pre-made foods to all of our readers in the Ventura area. They are the official food delivery service for the Whole 30 diet, and the owner is also the author of the Whole 30 cookbook series. They are based in Atlanta, but they send their meals throughout the nation.
See premadepaleo.com for prices and Paleo meal delivery Oxnard inclusive nationwide plans
Pre-made Paleo has offered a 10% discount (one time use) on all orders for our readers. Use code "MYPALEOS2018" at checkout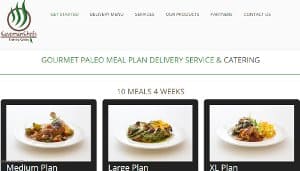 Caveman Chefs
With internationally derived meals, Caveman Chefs is a fully Paleo compliant food delivery company. They seek to inspire their customers to create their own unique recipes through their own example. If you're in Ventura county, this company is looking to spice up your diet.
Visit http://www.cavemanchefs.com for more information on their Paleo delivery Oxnard options
Caveman Chefs has offered 10% off all orders by mentioning the promo #ZachmyPALeos in the order comments or mentioned by phone during checkout.
For our detailed write up on Caveman Chefs including reviews, see our in-depth coverage on them.
Every Year there are More Options for Paleo Meal Delivery Oxnard & Ventura Paleo Delivery Options
If you're a resident of the Ventura region, you're highly fortunate. There are many Paleo compliant food delivery services that operate throughout this area, bringing organic, locally sourced produce and humane meats right to you. These companies also specialize in AIP, Wahls Paleo, and Whole 30 diets, which all meet the Paleo standards.
Life should never get in the way of you eating the best that you can. These companies bring convenience to health foods, and have meal plans that work for any schedule. And to bring it all together, the companies we've listed here for you are almost as cheap as making the whole foods into meals on your own.
Other Paleo Delivery Oxnard Area Companies
If you have any other suggestions of other places offering Oxnard Paleo Friendly Meal Delivery or Oxnard Paleo restaurants that might offer takeout or delivery options, please let us know in the comments below.