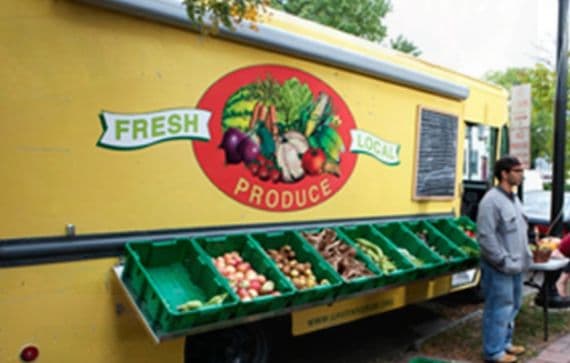 Whether you're new to the Paleo Diet or have been following a Paleo lifestyle for a while, you are most likely aware of its benefits. By eliminating grains, sugar, and dairy from your diet, you feel better, have more energy, and have probably lost some weight! But maintaining a Paleo Diet can be difficult, especially if you have a hectic schedule.
If you're like us, there are plenty of moments in your week where shopping for and cooking Paleo just doesn't seem possible. And while you've checked your favorite local take-out places, you still struggle to find options that adhere to Paleo tenets. Don't worry: we've got you covered!
Below, we've listed a variety of companies – both local and national – that will deliver home-cooked, Paleo meals directly to your door. Whether you're looking for a last-minute dinner or a whole month of meal plans, there's something on here for everyone.  Read on! Hopefully you'll find something that works with your diet.
We cover the following....
Local Paleo Food Delivery Philadelphia Options
It's no secret that Philadelphia has an incredible food scene with some of the best high end restaurants and local hoagie shops on the east coast. Therefore it should be no surprise that there are tasty options for residents looking to order in a Paleo dinner – if you know where to look. If your day hasn't gone according to plan, if you need a little a help in the kitchen one night, check out a few of the companies we've listed below. While these places might not all offer whole menus dedicated to the Paleo Diet or offer delivery to every neighborhood (don't worry, the national Paleo companies in the next section do), they definitely have a few menu options that may appeal!
Prepped
Prepped, based in Bucks county, offers several health focused meal delivery lines, with one of those lines being Paleo. They deliver to the entire Philadelphia PA and Wilmington DE area via express 2-day delivery (i.e. UPS/Fedex) using insulated packages with gel packs. They mention their criteria for the meals in their Paleo meal line is that they are diary free, gluten free and low carb. Prepped focuses on working with Philadelphia area suppliers for their food.
For more information on Prepped and for prices see:
https://www.preppeddelivery.com/paleo-plans/
Prepped Reviews:
But First We Fitness Product Review: Prepped Delivery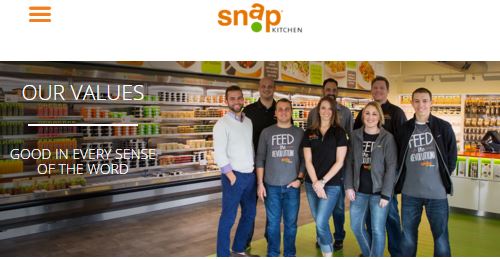 Snap Kitchen
Snap Kitchen is a healthy eating restaurant chain focused on whole foods in a to-go format for pickup and delivery. One nice feature is that meals are categorized based on dietary preferences, with one of their diet lines being Paleo (others are dairy free, pescatarian, vegetarian and Whole 30). Snap Kitchen has opened a number of locations throughout the greater Philadelphia area, making it a good choice for those looking to pickup a quick Paleo friendly meal. Although they cater to all kinds of customers and it may require a little more scrutiny of the ingredients in the meals, you will likely be able to find something at Snap Kitchen you can eat regardless of your dietary preferences.
For more information on Snap Kitchen and for prices see:
Snap Kitchen Reviews:
http://www.glutenfreedairyfreereviews.com/2016/07/snap-kitchen-review-part-1.html
http://stephaniedrenka.com/snap-kitchen-healthy-meals-go/
https://whole30.com/2016/10/whole30approved-snap-kitchen/
http://www.fortuitousfoodies.com/whole30-week-1-recap/
Snap Kitchen Facebook Reviews: https://www.facebook.com/pg/snapkitchen/reviews/
Snap Kitchen Yelp Reviews: https://www.yelp.com/biz/snap-kitchen-dallas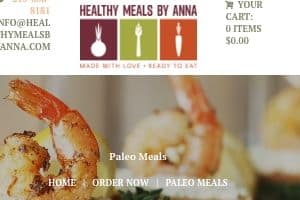 Healthy Meals by Anna
Healthy Meals by Anna, located in Southhampton, is a combination meal delivery service/catering service operated by chef Anna Lee. Anna has transformed her own health by switching to a gluten free diet, so is familiar with health related dietary protocols. She offers to customize meals for specific dietary needs, as well as offering suggested delivery menus for various eating plans such as the Paleo diet. Food is delivered fresh locally from their base north of Philadelphia.
For more information on Healthy Meals by Anna and for prices see:
https://healthymealsbyanna.com/product-category/paleo/
Healthy Meals by Anna Facebook Reviews: https://www.facebook.com/pg/HealthyMealsByAnna/reviews/
Healthy Meals by Anna Yelp Reviews: https://www.yelp.com/biz/health-meals-by-anna-southampton
This post contains affiliate links. Thank you for supporting us! Click here to learn what this means.
National Companies Offering Paleo Meal Delivery to Philadelphia or Wilmington
Let's say you know your week is going to be crazy, or maybe you want to eat Paleo but don't like to cook – you may want to try out ordering meals from one of the following national companies that directly specialize in the Paleo Diet. Local places are great for the odd night of the week, but ordering from one of these national companies means you can stock your fridge or your freezer with fully Paleo compliant, pre-made and healthful meals. All of the companies in this section deliver to all areas of Philadelphia and Wilmington and including outer suburbs and will deliver to any residential or office address.
These companies offer you a variety of menu options from which you can create meal plans that suit your specific tastes and dietary restrictions. Because these companies cater almost exclusively to Paleo customers, you can be sure your food is created from organic produce and grass-fed, humanely raised proteins.
Some of these companies allow you to order breakfasts, lunches, and dinners a la carte or in bulk. All of these places have meal plans you can choose from, and many of them have plans that adhere to specific dietary restrictions. If you're interested in trying a Whole30 program, or need a plan that adheres to AIP principals or Wahls Paleo, there's an option for you.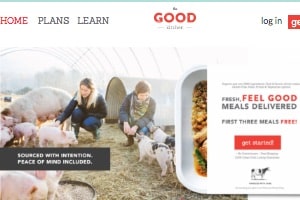 The Good Kitchen
Based in North Carolina, The Good Kitchen maintains strong relationships with their local vendors and sources only organic produce and meat that has been pastured, grass-fed, and humanely raised. They also tailor their menus around what is in-season at these local farms in their area. All orders include free delivery (to all areas in the greater Philly/Wilmington region), with a minimum of 5 meals per order. The company offers a series of meal delivery options and a great, user-friendly website that allows you total customization of your meal plan. You can choose your meals based on main ingredient type: vegetarian, chicken, pork, beef, and seafood. They offer enticing menu options like beef bulgogi or herbed pork burgers. The Good Kitchen has also recently added a "lunch box" option for kids. Like Trifecta, shipping is free.
See thegoodkitchen.com for prices and menus.
The Good Kitchen is offering a 15% discount for our readers. Use promo code "mypaleos" at checkout for 15% off your first order.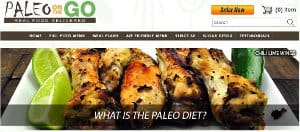 Paleo on the Go
Paleo on the go is a company that has been high ranked and rated by Paleo bloggers and Paleo centered institutions. It's one of the few companies on this list that allows customers to order menu items a la carte. If you just want to keep a few meals in your freezers for emergencies, this is a great company to order from. Paleo on the Go also offers an AIP meal plan, a thirty-day elimination diet, and a sugar detox plan. They have a series of house-made, Paleo versions of comfort foods like pot pies, and breakfast tarts; they offer desserts and a range of Whole30 products from Penderson farms. Meals ship from their Florida kitchens, directly to your home.
See paleoonthego.com for prices and meal options and their lists of healthy meals delivered Philadelphia / nationwide plans.
Note: Paleo on the Go is offering a 10% discount for our readers, use code "MYPALEOS" at checkout for 10% off your entire order – one time use.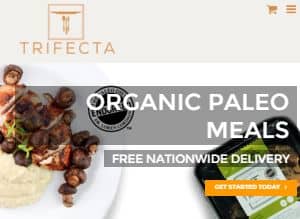 Trifecta
Trifecta designs its Paleo meal plan specifically for customers who are looking to match their nutrition to their fitness goals. Their meal plans rotate weekly and you can choose whether you're interested in ordering 7, 14, or a full 21 meals. Trifecta also offers a variety of other diet plans and is a great place to order from if you're vegetarian or vegan. If you want to portion out meals yourself, Trifecta gives you the option to order vegetables and proteins in bulk. A great benefit to ordering from trifecta? Shipping is free!
See trifectanutrition.com for current prices for their Paleo and organic meal delivery Philadelphia offerings.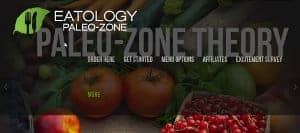 Eatology
Like many options on this list, Eatology has a weekly rotating menu that includes foods like tandoori chicken, and raspberry chipotle pork. It's the only company on this list that incorporates the Zone protocol into its meal plans. For those unfamiliar with the Zone theory, it's a diet that uses the glycemic index to portion meals and control blood-insulin levels. For customers looking to manage their weight, this is a great company to order from! Eatology is also one of the more affordable options on the list. Their meals are priced based on size and cost between 10 and 12 dollars a meal. They also offer attractive discounts for customers who order recurring meal-plans.
See http://www.eatology.co for Eatology's Paleo-zone plans and pricing, including nationwide plans for healthy meal delivery Philadelphia options.
Eatology is offering a 20% off promo for our readers (works for first & all later orders), use code "ZACHPALEO" at checkout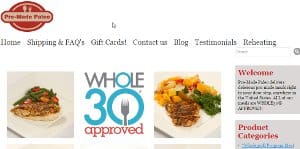 Pre-Made Paleo
Pre-Made Paleo's head chef is also a contributor to the New York Times best-selling Whole30 cookbook. If you're looking to try a Whole30 program, Pre-Made Paleo has several options for meal plans that adhere to Whole30 principals. The company also allows you to order a la carte menu options and has a series of AIP menu options as well as a variety of snacks and cooking ingredients (rendered fats, trail mixes, etc). The company also has a rotating list of specialty meats – elk, bison, and wild boar andouille – if you're looking to try something different.
See premadepaleo.com for prices and Paleo meal delivery Philadelphia inclusive nationwide plans
Pre-made Paleo has offered a 5% discount (one time use) on all orders for our readers. Use code "MYPALEOS2018" at checkout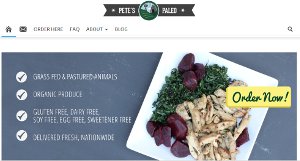 Petes Paleo
If you're looking for a company with an inventive, seasonally changing menu, you might be interested in trying Pete's Paleo. Pete's prides itself on creating meals based on what their local farmers have in stock. Their menus change weekly (this week features meals like braised Moroccan lamb and jerk pork cheeks) and customers can purchase one time or recurring plans. Pete's also offers bone broth and house cured bacon as an add-on, and they have separate plans for customers interested in trying a sugar detox or following the Wahls Paleo Protocol.
See petespaleo.com for a complete list of prices, meal plans and healthy food delivery Philadelphia options.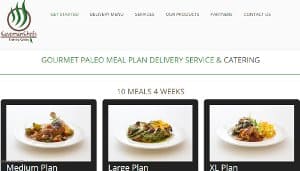 Caveman Chefs
Caveman Chefs is based out of Denver Colorado and was founded by professional with over sixty combined years of foodservice experience. The company sources ingredients locally and, while they are limited in the variety of meal plans they offer, their menu changes weekly and they offer inventive, globally inspired meals (like lamb sirloin with an artichoke and olive tapenade). The company also works with consumers to customize meal plans, taking into account individual allergies or dietary restrictions. While they offer local pickup options throughout Denver, they also ship to Philadelphia.
Visit http://www.cavemanchefs.com for more information on their Paleo delivery Philadelphia options
Caveman Chefs has offered 10% off all Caveman Chefs orders by mentioning the promo #ZachmyPALeos in the order comments or mentioned by phone during checkout.
Every Year there are More Options for Paleo Meal Delivery Philadelphia & Wilmington Deleware Paleo Delivery Options
With so many options available to you, it's never been easier to maintain your Paleo Diet. Whether you need a spur-of-the-moment solution to dinner, or a more sustained meal plan, there's something out there that will fit your needs.
Consider, too, that these local and national companies are also great resources for traveling. If, in your travels, you're interested in checking out a local food scene, read our other articles describing local Paleo places. If you're traveling on a cruise, or for business, and won't have much time to dine out, many of these national companies offer packaging conducive to travel.
Even if you love cooking, it can be necessary to take a break from your kitchen every once and awhile. And you can do so without falling off of your Paleo Diet. What we hope you've gained from this article are a few solutions to help you save time in your week. Try a few of these places out, and see which ones work best for your lifestyle.
Other Paleo Delivery Philadelphia Area Companies
If you have any suggestions of other places offering Philadelphia Paleo Friendly Meal Delivery or know of Philadelphia Paleo restaurants that might offer takeout or delivery options, please let us know in the comments below.