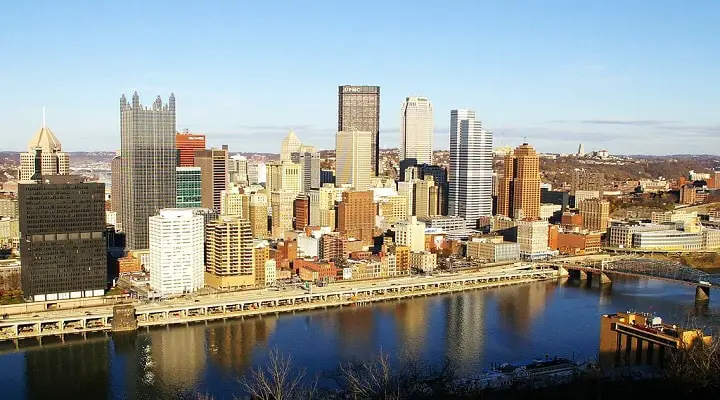 A major tenet of the Paleo Diet is making food from scratch with healthful, organic ingredients. And while the process itself can be very rewarding, it can also be very time consuming. There are inevitably times in your week when your schedule breaks down and you need help staying on track with your diet. As Paleo becomes a full time lifestyle for many people, there are more and more options for you to order pre-made Paleo meals.
There are actually a good number of options for those living in the Pittsburgh area to get Paleo meals delivered to your door – meals comprised of high quality ingredients and adhering to Paleo's grain, dairy and sugars-free restrictions. Many of these companies both those based right in Pittsburg and those outside of the city are involved in their local food communities and work with organic farmers to source high quality ingredients. You don't have to worry about staying on track with your diet. You can gain a bit of time in your day and still eat Paleo! Read on to see all the options available to you.
We cover the following....
Local Paleo Food Delivery Pittsburgh Options
Below are all the local companies and restaurants offering Paleo delivery meals to residents in the Pittsburgh area. Because many of these places cater to a variety of customers, their menus are not exclusively Paleo, however each of these places has Paleo options on their menus. These places are great if you need a last-minute solution to dinner. If you're interested in supporting your local food community, check one of these places out! We hope you'll be able to find something that meets your specific need.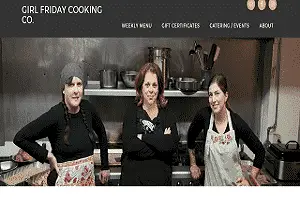 Girl Friday Cooking Co.
Girl Friday Cooking is a local service started by a group of friends in the Pittsburg area specializing in Paleo and "Clean" menu items. Although the primary focus is on Paleo and Primal foods, you do have some choice in the sides offered with each meal and they do offer some flexibility to choose non-Paleo options. They offer both delivery, once a week, as well as pickup options from local pickup locations. For the weekly food delivery, they do require that you are home during the delivery period or leave a cooler out to keep the meals cool until you return. If you are interested in working with a small local company, Girl Friday Cooking could be just what you are looking for.
For more information on Girl Friday Cooking Co. and for prices see:
http://girlfridaycookingco.com/
Girl Friday Cooking Facebook Reviews: https://www.facebook.com/pg/girlfridaycookingco/reviews/
Relish Kitchen
If you are looking for an even more personalized option, one of the local Pittsburg catering/personal chef companies, Relish Kitchen, offers Paleo as one of the meal plans they are able to cater to. You'd be working directly with the owner, Chef Kim, on crafting meals that meet your dietary requirements. As this is closer to personal chef services, she does break costs down by both the price to make the food as well as grocery costs, so per meal it tends to be a bit higher than your traditional meal delivery service, but for those who have very specific dietary needs this might be a good option. She offers free delivery within a 7 mile radius of her kitchen in South Hills.
For more information on Relish Kitchen and for prices see:
Relish Kitchen Facebook Reviews: https://www.facebook.com/relishkitchencatering
Relish Kitchen Yelp Reviews: https://www.yelp.com/biz/relish-kitchen-catering-morgan
This post contains affiliate links. Thank you for supporting us! Click here to learn what this means.
National Companies Offering Paleo Meal Delivery to Pittsburgh
If you don't have time in your week to cook, or if you'd simply like to keep a few meals on hand for emergencies, you might think about ordering from a national company that specializes in Paleo meal delivery. The companies we've listed below are all larger companies that create meals exclusively for their Paleo customers. Each of these companies ships their meals express (either fresh or frozen) and straight to your door, anywhere in the Pittsburg area, including outer suburbs. In ordering from the majority of these companies, you can be sure that each meal you eat is strict in its adherence not only to Paleo dietary restrictions, but to Paleo principles as well. These companies are unique in that they primarily source from farms and vendors who use organic produce, free-range, grass-fed proteins, and high quality oils and fats.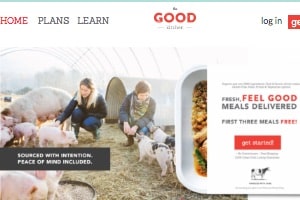 The Good Kitchen
The North Carolina-based Good Kitchen focuses on using in-season produce from farmers they both know and trust (most if not all of whom are regionally local). Meals are created from organic and/or GAPS certified produce, 100% grass fed and finished beef, pastured eggs, pork and poultry and seafood watch approved wild fish and seafood. They deliver meals in to-go containers, with shipping is free on all orders (minimum orders are 5 meals).The Good Kitchen has a lot of options for customers looking to supplement their home-cooking with pre-made meals. While they require customers purchase meal plans (as opposed to single meals) they provide a myriad of menus and meal types. Customers can look for dishes containing specific proteins, and there are also options for Paleo vegetarian/vegetable based meals.
See thegoodkitchen.com for The Good Kitchens complete menu and list of healthy meals delivered Pittsburgh / nationwide plans.
The Good Kitchen is offering a 15% discount for our readers. Use promo code "mypaleos" at checkout for 15% off your first order.
For our detailed write up on The Good Kitchen including reviews, see our in-depth coverage on them.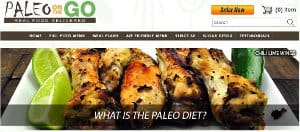 Paleo on the Go
Paleo on the Go is a popular delivery service that not only delivers Paleo meals to the Pittsburgh area, but also offers a variety of specialty plans for customers who follow AIP (autoimmune protocol) or are interested in doing a sugar-detox diet. The company is one of the few who offers a la carte ordering options as well as their popular meal plans. They offer a variety of interesting meals for breakfast, lunch, and dinner, as well as a few time-saving add-ons (like bone broth!). If you're interested in knowing where their ingredients are sourced from, Paleo on the Go offers customers an information page where customers can explore all of POTG's vendors. The company has also been highly rated by bloggers and received awards from Paleo centered institutions.
See paleoonthego.com for prices and meal options.
Note: Paleo on the Go is offering a 10% discount for our readers, use code "MYPALEOS" at checkout for 10% off your entire order – one time use.
For our detailed write up on Paleo on the Go including reviews, see our in-depth coverage on them.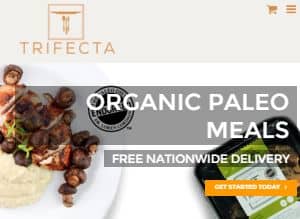 Trifecta
Trifecta is another popular national meal delivery service that specializes in cooking Paleo meals (but also offers plans for clean eating, vegan, and vegetarian meals). In addition to using 100% organic produce, Trifecta strives to achieve a humane rating of 5 when sourcing their proteins and is also committed to offering sustainable packaging. Their meals are shipped to your door in reheatable containers that you can even bring with you when you travel. For customers who want a little bit more control of their portioning, Trifecta offers customers an a la carte option where you can buy in bulk and portion out meals yourselves. Best of all? They offer free shipping. See trifectanutrition.com for current prices for their Paleo and organic meal delivery Pittsburgh offerings.
For our detailed write up on Trifecta including reviews, see our in-depth coverage on them.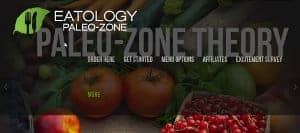 Eatology
Eatology, another company offering Paleo meal delivery to Pittsburgh and the surrounding areas, creates meals and meal plans that meet both the requirements of Paleo, but also of the Zone diet, which focuses on balancing the macronutrients in meals to optimize athletic performance and weight loss. Their meal plans are some of the most affordable and are portioned into "blocks," to help customers keep track of the amounts they are consuming. You can order medium (2-block) or large (3-block) meals or, if you're cooking for several people, you can order their party platters (12-blocks). They offer persuasive discounts for customers who order recurring meal plans, and they usually have a rotating monthly discount as well.
See http://www.eatology.co for Eatology's Paleo-zone plans and pricing, including nationwide plans for healthy meal delivery Pittsburgh options.
Eatology is offering a 20% off promo for our readers (works for first & all later orders), use code "ZACHPALEO" at checkout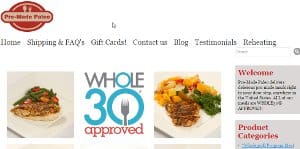 Pre-Made Paleo
Pre-Made Paleo has a lot of creative and interesting meal options for customers looking to follow a Whole30 plan. They offer customers an AIP plan as well as a sugar-detox and family-centered plan. Like Paleo on the Go, you can order meals from Pre-Made Paleo a la carte. They also offer a wide range of house-brand add-ons like rendered fats, snack bars, trail mix, and sauces. They have a rotating list of specialty, hard-to-find items like wild boar Andouille sausage, or water buffalo and venison. Though the company used to only ship frozen meals, they now have an option for fresh shipping.
See premadepaleo.com for prices and Paleo meal delivery Pittsburgh inclusive nationwide plans
Pre-made Paleo has offered a 5% discount (one time use) on all orders for our readers. Use code "MYPALEOS2018" at checkout
For our detailed write up on Pre Made Paleo including reviews, see our in-depth coverage on them.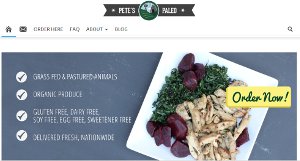 Petes Paleo
Pete's Paleo has been featured on a number of popular TV programs and in several newspapers and magazines as well. The company maintains its focus on the basic tenets of Paleo cooking: local, high quality and in-season produce and proteins, seasoned only to highlight the flavor and quality of the ingredients. For those looking to do a sugar-detox, Pete's only naturally sweetens its meals with fruits and vegetables. Their menu rotates based on available ingredients and their meals are shipped in zip-locked packages and consist of a protein and two sides.
See petespaleo.com for a complete list of prices, meal plans and healthy food delivery Pittsburgh options.
For our detailed write up on Petes Paleo including reviews, see our in-depth coverage on them.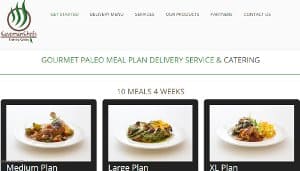 Caveman Chefs
Caveman Chefs is a company local to Denver who source their ingredients from farmers and and vendors in Colorado. Though they are limited in the types of meal plans they offer, they offer a variety of meal sizes and have an incredibly diverse and interesting menu, inspired by global cuisine. Caveman Chefs is also one of the few companies that allows customers to specify their particular food requirements. You can tell them your likes, dislikes, or specific dietary restrictions. While they offer a variety of local pickup options, they also ship to customers in Pittsburgh.
Visit http://www.cavemanchefs.com for more information on their Paleo delivery Pittsburgh options
Caveman Chefs has offered 10% off all orders by mentioning the promo #ZachmyPALeos in the order comments or mentioned by phone during checkout.
For our detailed write up on Caveman Chefs including reviews, see our in-depth coverage on them.
Every Year there are More Options for Paleo Meal Delivery Pittsburgh & Paleo Delivery Options
What we hope to have established in creating these lists is that there are many options available to Pittsburgh residents who are looking for a little help in maintaining their Paleo Diet. Between the local and national companies, there is no shortage of choices for customers looking to supplement their home-cooking with pre-made meals made by professional chefs. In ordering from local companies, you are automatically supporting your local food community, and in ordering from national companies, you are insuring that the food you eat is principled and strictly follows the tenets of Paleo. Ordering from these companies also gives you access to ingredients that might otherwise be difficult to find. If you are searching for a way to eat Paleo on a more consistent basis, these companies are good options to consider. Even if you love cooking and don't mind the time it takes to source and craft Paleo meals from scratch, having help can often make a great deal of difference in staying on track with your Paleo lifestyle. We hope you find something on this list you can enjoy!
Other Paleo Delivery Pittsburgh Area Companies
If you have any suggestions of other places offering Pittsburgh Paleo Friendly Meal Delivery or know of Pittsburgh Paleo restaurants that might offer takeout or delivery options, please let us know in the comments below.