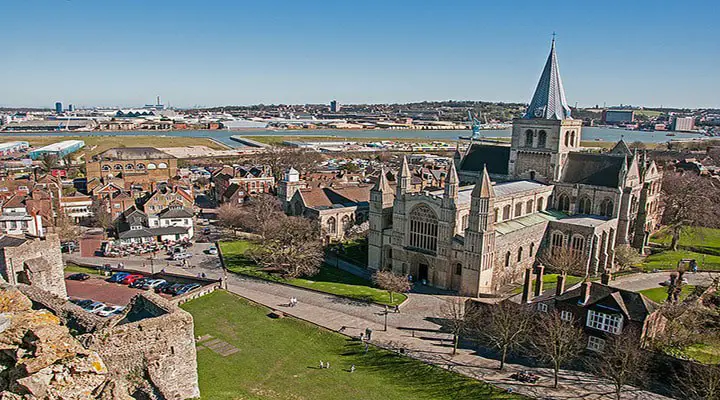 As a resident of Rochester, our readers have a wide selection of services catering to every dietary choice imaginable. In this post, we will be going through some of the choices in the area for getting healthy gluten/grain free and Paleo meals delivered to your home or office. Many of these companies offer organic ingredients, pastured and grass fed proteins, sweetener-free foods and options for people following diets like Paleo, Primal, Whole 30, and more. Our readers will even receive discounts at some of these locations. Rochester, New York has been rated one of most livable places in the U.S,, and for good reason. There is great food in Rochester, including a lot of options for those looking for a Paleo or grain-free alternatives.
We cover the following....
Local Paleo Food Delivery Rochester Options
The following section covers companies based locally in the Rochester area that offer Paleo food delivery. Although not focusing exclusively on Paleo meals like some of the national Paleo delivery companies covered towards the end of this article, these are local businesses that offer at least some portion of their menu that is Paleo compliant. They deliver fresh meals made locally to residents within Rochester and are definitely worth checking out to see if they meet your specific requirements.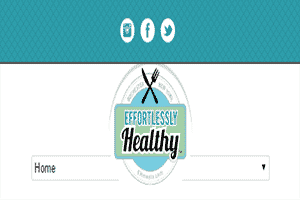 Effortlessly Healthy Meals
The founder of Effortlessly Healthy Meals used the Paleo Diet to help her get her lifelong psoriatic arthritis under control (into remission). She founded Effortlessly Healthy Meals to share this healthy way of eating with others in the area. EH delivers healthy meals to residents of Rochester. Their delivery menu includes both gluten free, and traditional vegan and vegetarian items alongside Paleo menu items, which are marked with a P. In addition, they operate both a food truck and more recently a cafe, with a healthier version of the traditional area Garbage Plate as one of the menu items.
For more information on Effortlessly Healthy Meals and for prices see:
Effortlessly Healthy Meals Reviews:
http://sipandsavourrochester.blogspot.com/2016/01/effortlessly-healthy-meals.html http://www.democratandchronicle.com/story/lifestyle/rocflavors/reviews/2016/02/24/week-eating-effortlessly-healthy/79125326/ http://www.livablecny.com/paleo-eat-healthy-cny/ Effortlessly Healthy Meals Yelp Reviews: https://www.yelp.com/biz/effortlessly-healthy-rochester-2?osq=paleo Effortlessly Healthy Meals Facebook Reviews: https://www.facebook.com/pg/EffortlesslyHealthy/reviews/?ref=page_internal This post contains affiliate links. Thank you for supporting us! Click here to learn what this means.
National Companies Offering Paleo Meal Delivery to Rochester
The following larger companies which focus specifically on the Paleo Diet and deliver to all home and business addresses throughout the Rochester area and beyond. Meals are delivered via express mail in custom cooler boxes with ice packs, in some cases fresh and ready to re-heat that week or for some other companies as frozen Paleo meals to be stashed in the freezer. These larger companies, which cover a larger range of people are able to specialize in features that appeal to people on the Paleo Diet, such as using exclusively grass fed and pastured proteins, wild caught fish and organic and/or seasonal produce grown by local farmers they have a direct relationship with. Several are even able to offer specialty Paleo plans such as AIP, Vegan, Whole 30 certified or Wahl's Paleo compliant meal plans. If those attributes sound appealing, be sure to check out the various companies below to see if any fit what you are looking for. Luckily all Rochester residents can take advantage of working with these companies.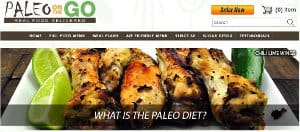 Paleo on the Go
Paleo on the Go is popular nationwide delivery service of quality, wholesome meals. They take their Paleo certifications seriously, and they have quite a few. To add some measure behind their words, they have teamed up with Paleo Mom website and cook books. They will deliver to anywhere in the Rochester area. See paleoonthego.com for prices and meal options. Note: Paleo on the Go is offering a 10% discount for our readers, use code "MYPALEOS" at checkout for 10% off your entire order – one time use.
For our detailed write up on Paleo on the Go including reviews, see our in-depth coverage on them.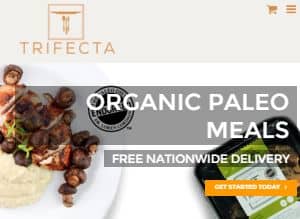 Trifecta
Trifecta delivers nutritious, delicious meals that are organic, humane and sustainable. They have partnered with some big names in the Paleo community on their Paleo meal plan and they deliver to all of our readers in the Rochester area. See trifectanutrition.com for current prices for their Paleo and organic meal delivery Rochester offerings.
For our detailed write up on Trifecta including reviews, see our in-depth coverage on them.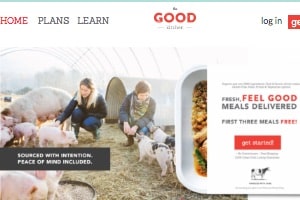 The Good Kitchen
The Good Kitchen allows either choosing a pre-selected meal plan or customizing the individual meals in your plan so that you get exactly the dishes you want. They allow you to choose this from either a Pegan (Paleo Vegetarian), Grass Fed beef, Pastured Pork or Free Range Chicken based menu. And they deliver to all addresses in the Rochester area. If you're interested, please see thegoodkitchen.com for current prices. The Good Kitchen is offering a 15% discount for our readers. Use promo code "mypaleos" at checkout for 15% off your first order.
For our detailed write up on The Good Kitchen including reviews, see our in-depth coverage on them.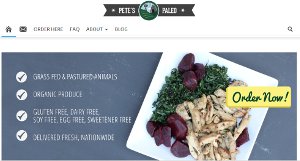 Petes Paleo
Whether or not you suffer from a chronic health condition, the Wahls Paleo product line from Pete's Paleo is sure to be enjoyable. Another of the most popular plans is their sugar detox, as all of their meals are made without sugars or sweeteners. To top that all off, they also bring all of their meals right to your door anywhere in Rochester. See petespaleo.com for a complete list of prices, meal plans, and local Paleo food delivery options.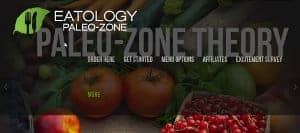 Eatology
Eatology delivers a touch of science alongside their delicious meals. Their mission is to help their customers maintain a healthy weight. Their meals are Paleo compliant, and they will bring them to you, anywhere in Rochester. See http://www.eatology.co for Eatology's Paleo-zone plans and pricing, including nationwide plans for healthy meal delivery Rochester options. Eatology is offering a 20% off promo for our readers (works for first & all later orders), use code "ZACHPALEO" at checkout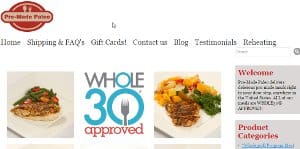 Pre-Made Paleo
One of our most convenient food delivery services, Pre-Made Paleo will bring their frozen, pre-made meals to all of our readers in Rochester. Generally, all of their meals are Paleo compliant, but they are also the official service for the Whole 30 diet. The owner of Pre-Made Paleo is also the author of the Whole 30 cookbook series. See premadepaleo.com for prices and Paleo meal delivery Rochester inclusive nationwide plans Pre-made Paleo has offered a 10% discount (one time use) on all orders for our readers. Use code "MYPALEOS2018" at checkout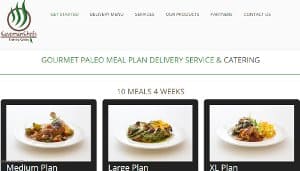 Caveman Chefs
Caveman Chefs adds a little zest to this list with internationally inspired cuisine. Although they are based out of Denver, they still provide delivery to all residents of Rochester. If you happen to be needing some variety for your meals, Caveman Chefs is there for you. Visit http://www.cavemanchefs.com for more information on their Paleo delivery Rochester options Caveman Chefs has offered 10% off all orders by mentioning the promo #ZachmyPALeos in the order comments or mentioned by phone during checkout.
For our detailed write up on Caveman Chefs including reviews, see our in-depth coverage on them.
Every Year there are More Options for Paleo Meal Delivery Rochester Paleo Delivery Options
There are so many great options for a Paleo diet follower in Rochester, especially when time is short. The companies we've listed for you specialize in convenience, whole foods, organics, and sustainability. Not only do they deliver to the Rochester area, but they also deliver nationwide. If you happen to move due to a job or school, they're there for you. When you're too busy to cook or buy your own food, it is a relief to know that the food you're ordering is coming from a Paleo compliant kitchen. Just because you're short on time doesn't mean that you have to cut yourself short on your diet. That's when the companies listed above come in handy.
Other Paleo Delivery Rochester Area Companies
If you have any other suggestions of other places offering Rochester Paleo Friendly Meal Delivery or Rochester Paleo restaurants that might offer takeout or delivery options, please let us know in the comments below.