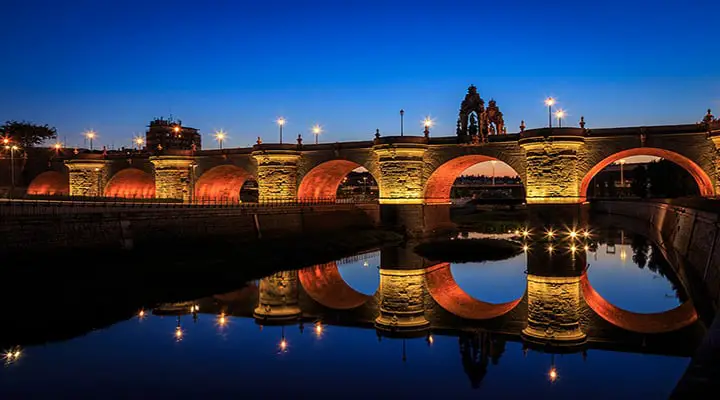 If you live in the Toledo Ohio area and follow one of the grain free and gluten free diets that have become popular over the last number of years such as the Paleo and Primal Diet's, this article will outline options for getting these specialty meals delivered to your door from professional chefs. Although a big part of following one of these diets is creating meals from scratch, there are often times when it would be helpful to compliment what you are able to make yourself with meals that can be purchased, but don't compromise your goals with eating this way. This article outlines all of your options in Toledo.
Many of the options for grain-free diets in Toledo also include companies that follow Whole 30 programs as well as Paleo or other grain-free alternative ways of eating. As a resident of Toledo and a person who eats a Paleo Diet, there is a variety of choice open to you.
We cover the following....
Local Paleo Food Delivery Toledo Options
The following section covers companies based locally in the Toledo area that offer Paleo food delivery and takeout. These are local businesses operating within Toledo. Although there are no local businesses that focus exclusively on delivery of Paleo meals, we wanted to start by listing the local businesses that one might consider. That way you can choose based on your own dietary requirements whether to work with one of these Paleo friendly companies or go with one of the national Paleo delivery companies in the next section that deliver to residents of Toledo.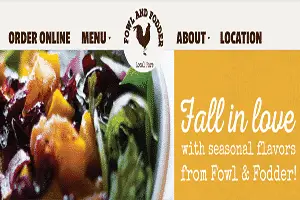 Fowl and Fodder
Although not a traditional meal delivery service, Fowl and Fodder is a local Toledo restaurant serving meals made with a focus on local in-season ingredients and pastured/grass fed proteins. Although they offer a good amount of gluten free options and fresh pressed juices, the menu here is not strictly Paleo. That said, given that many of the dishes on their menu would qualify as Paleo and they offer online ordering, we thought it made sense to include them on this list. If you are looking for a more traditional delivery service offering Paleo food and delivering to all areas in and around Toledo, please see the companies in the next section that specialize in Paleo delivery.
For more information on Fowl and Fodder and for prices see:
Fowl and Fodder Reviews:
http://www.toledoblade.com/Peach-Weekender/2014/09/25/BILL-OF-FARE-Farm-to-table-fare-livens-up-Sylvania-scene.html
https://www.tripadvisor.co.za/Restaurant_Review-g51048-d6901375-Reviews-Fowl_and_Fodder-Toledo_Ohio.html
http://www.movoto.com/guide/toledo-oh/toledo-restaurants/
Fowl and Fodder Yelp Reviews: https://www.yelp.com/biz/fowl-and-fodder-toledo
Fowl and Fodder Facebook Reviews: https://www.facebook.com/pg/fowlandfodder/reviews/?ref=page_internal
This post contains affiliate links. Thank you for supporting us! Click here to learn what this means.
National Companies Offering Paleo Meal Delivery to Toledo
The companies listed in this section all specialize in the Paleo diet and will deliver chef created meals to your home or office at any address in the greater Toledo area. They utilize express shipping to deliver the meals either fresh or frozen, depending on the company, in insulated cooler boxes with ice packs or dry ice. By working with these companies that specialize in the Paleo diet, you are able to take advantage of their partnerships with local farms, in season produce, and their emphasis on high quality grass fed free range meats, as well as their strict adherence to the rules of the diet. Several of these companies even go a step further, offering additional plans that follow the Autoimmune Paleo protocol, Paleo-Zone and sugar free detox versions of Paleo meals, to give you greater choice and options.
Do you need convenience that is also delicious and healthy? As a resident of Toledo, this list of Paleo delivery companies cater to you, and will bring their culinary art to you anywhere in the greater Toledo area.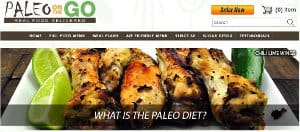 Paleo on the Go
In Toledo, you don't have to go far to find good food. In fact, Paleo on the Go will bring it straight to you. Not only is their food delicious, they have multiple certifications to prove their strict adherence to the Paleo Diet's way of life. It certainly helps that they have the Paleo Mom blog and cookbook to help them in their endeavors through a tasty partnership.
See paleoonthego.com for prices and meal options.
Note: Paleo on the Go is offering a 10% discount for our readers, use code "MYPALEOS" at checkout for 10% off your entire order — one time use.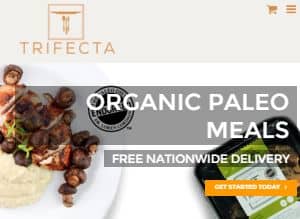 Trifecta
Green, corn-based packing. Humane animal products. Organic, wholesome Paleo foods. All of these things, and a partnership with big names in the Paleo community? Trifecta Nutrition knows what they're doing, and wants to prove to you that delicious foods are the same as nutritious foods. Plus, they deliver everywhere in Toledo.
See trifectanutrition.com for current prices and Paleo meal options.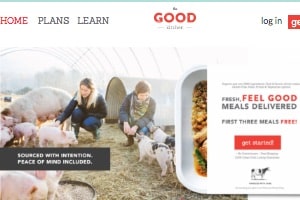 The Good Kitchen
Not only does The Good Kitchen deliver fresh foods and meal plans to those living in the Toledo area, their products are created with freedom and those with individual meal preferences or looking for specific types of meal ingredients in mind. If you are looking to choose the specific meals in a meal plan from menus of grass fed beef based, pastured chicken or pork based or Paleo vegetarian (pegan) based meals, The Good Kitchen is one of the best food services for you.
If you're interested, please see thegoodkitchen.com for current prices.
The Good Kitchen is offering a 15% discount for our readers. Use promo code "mypaleos" at checkout for 15% off your first order.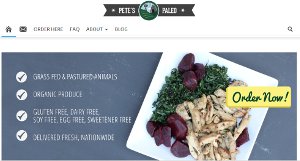 Petes Paleo
Pete's Paleo delivers high quality, organic produce and grass-fed animal products. They offer both a sugar-detox plan as well as a Wahls Paleo plan in accordance with Dr. Terry Wahls requirements. They serve all customers in the Toledo region.
See petespaleo.com for a complete list of prices, meal plans, and local Paleo food delivery options.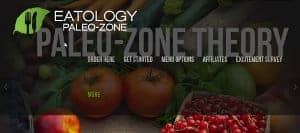 Eatology
Striving for low-cost, high-quality food, Eatology brings healthily-balanced meals to all residents in the greater Toledo area. They focus on Paleo ingredients that are combined using the zone eating plan.
See www.eatology.co for Eatology's Paleo-zone meal plans and pricing.
Eatology is offering a 20% off promo for our readers (works for first & all later orders), use code "ZACHPALEO" at checkout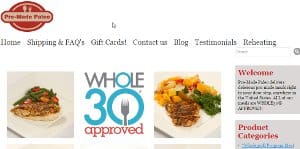 Pre-Made Paleo
As their name suggests, Pre-Made Paleo specializes in frozen foods for those days when using more than your microwave or oven is going to be just too much. They are also the officially sanctioned delivery service of the Whole 30 program, and they deliver throughout the Toledo region.
See premadepaleo.com for prices and meals.
Pre-made Paleo has offered a 5% discount on all orders for our readers. Use code "MYPALEOS2018″at checkout.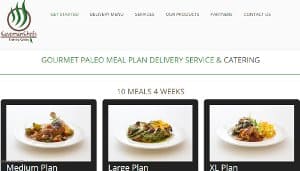 Caveman Chefs
Last but not least, Caveman Chefs provides excellent meals to people living in the Toledo area. They provide a lot of variety and choice for their customers, and they are great inspiration for home cooking as well.
Visit www.cavemanchefs.com for more information
Caveman Chefs has offered 10% off all orders by mentioning the promo #ZachmyPALeos in the order comments or mentioned by phone during checkout.
Every Year there are More Options for Paleo Meal Delivery Toledo Paleo Delivery Options
Toledo has some amazing food delivery services bringing food to its residents, and many of those companies follow guidelines that are AIP, Wahls Paleo, and Whole 30 compliant. These companies will bring food to you no matter where your residence in Toledo is, and all of them have healthy, well-sourced produce and animal products. If your life is turbulent, there's never a reason you should sacrifice your health for time, which makes the convenience of the companies listed in this article a life saver.
If you are able to get some of your meals prepared in a Paleo compliant kitchen, you can rest assured that your meal choices are aligned with your ideals and will keep you healthy. Prices of these pre-made meals and meal plans are cost effective as well as nutritious and tasty.
Other Paleo Delivery Toledo Area Companies
If you have any other suggestions of other places offering Toledo Paleo Friendly Meal Delivery or Toledo Paleo restaurants that might offer takeout or delivery options, please let us know in the comments below.