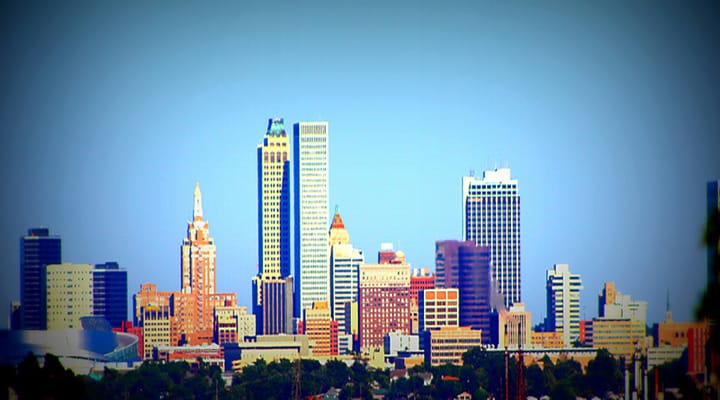 A large part of what makes Paleo a healthy endeavor is the whole food home cooking. However, there are plenty of companies offering healthful foods which adhere to the Paleo Diet just in case you wanted to take tonight off and leave the cooking to them! In this article, we will give you a brief rundown of some of these great services, including nation-wide food-delivery services like Paleo on the Go, Eatology, and Caveman Chefs as well as local businesses near Tulsa like Evolve.
For people searching to eat healthily or seeking high-quality food, those living in Tulsa do not have to look far. Tulsa just isn't the hub for a large array of oil-related industries, nor is it only a university town, there are a number of food delivery services that cater to the region. If you follow the Paleo Diet, Primal Diet, or any one of the numerous clean eating regimens, Tulsa has a food service for you.
We cover the following....
Local Paleo Food Delivery Tulsa Options
The following section covers companies that have a locations locally in Tulsa and offer Paleo food delivery.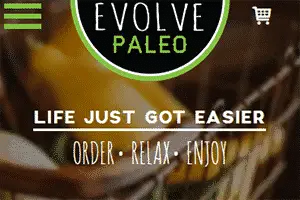 Evolve Paleo
Evolve Paleo is a bit of a hybrid between a regional and fully local company. They operate a location in downtown Tulsa where you can pick up pre-made Paleo meals and natural juices, as well as having locations in several nearby cities. They offer Paleo meal delivery locally as well.  Although they attempt to source ingredients of the highest Paleo standards, such as using grass fed, grass finished beef and wild caught fish, other ingredients like their pork are conventional and their chicken meat is listed as "all natural", although from a named farm. Produce is also a mix of conventional and organic. One nice aspect of Evolve Paleo's menus is that they list on a per item basis whether the meal contains sweeteners, is AIP, has specific ingredients that are common allergens, etc, which I thought was a really nice touch other Paleo companies might consider adopting.
For more information on Evolve Paleo Chef and for prices see:
Evolve Paleo Chef Reviews:
http://www.tulsaworld.com/weekend/foodreview/review-evolve-paleo-chef-draws-inspiration-from-prehistoric-man/article_d4fb02a8-1b8d-58e9-a188-df6e4e8227cd.html
http://jasonkrusephotography.com/evolve-paleo-chef-a-campsite-review/
https://www.tripadvisor.com/Restaurant_Review-g51697-d11699601-Reviews-Evolve_Paleo-Tulsa_Oklahoma.html
http://paleoratings.com/evolve-paleo-chef-reviews
Evolve Paleo Yelp Reviews: https://www.yelp.com/biz/evolve-paleo-chef-tulsa-6
Evolve Paleo Facebook Reviews: https://www.facebook.com/pg/evolvepaleopantry/reviews/?ref=page_internal
This post contains affiliate links. Thank you for supporting us! Click here to learn what this means.
National Companies Offering Paleo Meal Delivery to Tulsa
For those who live outside of Tulsa or even for those in the city, there are a number of additional options for ordering Paleo compliant meals and getting them delivered. The following companies deliver anywhere throughout the Tulsa region via express delivery to any home or office address of either fresh (refrigerated) or frozen Paleo meals in cooler containers. Each company has a slightly different set of Paleo meal plans, so you can hopefully find one that offers exactly what you are looking for.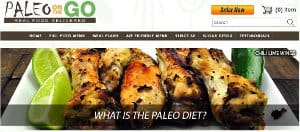 Paleo on the Go
One of the most popular companies on our list, Paleo on the Go operates throughout the greater Tulsa area bringing their meals to houses listed within the city. They produce some of the best Paleo cuisine, while also working with Paleo food bloggers such as Paleo Mom in order to create their lineup. If you are looking for efficient food delivery in Tulsa, Paleo on the Go may be the right choice for you.
See paleoonthego.com for prices and meal options.
Note: Paleo on the Go is offering a 10% discount for our readers, use code "MYPALEOS" at checkout for 10% off your entire order – one time use.
For our detailed write up on Paleo on the Go including reviews, see our in-depth coverage on them.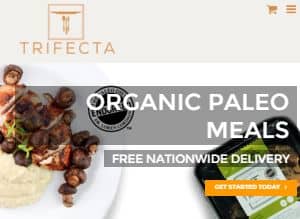 Trifecta
From California, we introduce Trifecta Nutrition. Along with producing quality menu items that are also delivered in eco-packaging, they source their products from their region. Their pre-planned meals are delivered right to your door anywhere in Tulsa and are contained in a corn-based material instead of Styrofoam. One of Trifecta Nutrition's claims to fame is their partnership with bit name blogs in the Paleo Diet community.
See trifectanutrition.com for current prices for their Paleo and organic meal delivery Tulsa offerings.
For our detailed write up on Trifecta including reviews, see our in-depth coverage on them.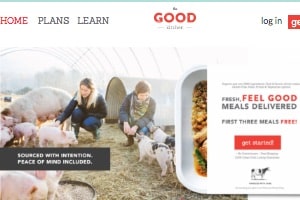 The Good Kitchen
Another company worth considering is The Good Kitchen, which delivers to any address nationwide, which means that Tulsa residents can also take advantage of their customizable meal plans, allowing you to choose as many or as few of the specific dishes that appeal to you from their menu. Their meals can satisfy a range of tastes and meal preferences from Paleo to Pegan (Paleo Vegan).
If you're interested, please see thegoodkitchen.com for current prices.
The Good Kitchen is offering a 15% discount for our readers. Use promo code "mypaleos" at checkout for 15% off your first order.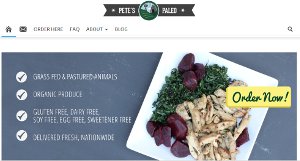 Petes Paleo
Perhaps having the healthiest selection in this article, Pete's Paleo's most popular offering is their sugar detox plan, which is made entirely out of their meals. The delivery is weekly to those living in Tulsa, and their products are sourced from local farms. Pete's Paleo also offers meals that adhere to Dr. Terry Wahls dietary plan for those with chronic health conditions.
See petespaleo.com for a complete list of prices, meal plans and healthy food delivery Tulsa options.
For our detailed write up on Petes Paleo including reviews, see our in-depth coverage on them.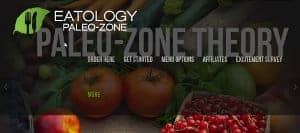 Eatology
The closest option to Tulsa of these larger nationwide Paleo chef companies, Eatology is located in the next state. Mixing the science of food with the taste of food, Eatology brings some of the most economical meals to our article with a focus on optimizing the healthfulness of their dishes as well. They bring their meals directly to anyone living in the Tulsa area, and are also offering a discount to our Tulsan readers!
See http://www.eatology.co for Eatology's Paleo-zone plans and pricing, including nationwide plans for healthy meal delivery Tulsa options.
Eatology is offering a 20% off promo for our readers (works for first & all later orders), use code "ZACHPALEO" at checkout
For our detailed write up on Eatology including reviews, see our in-depth coverage on them.
For our detailed write up, including reviews, see our in-depth coverage on Eatology.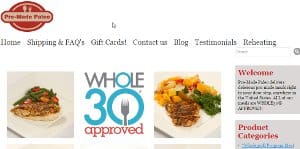 Pre-Made Paleo
Pre-Made Paleo not only delivers ingredients that are wrapped together in a meal, but all you have to do upon arrival is to place them into a microwave or oven and heat them up. Absolutely nothing beats that level of convenience. Not to mention, the owner and executive chef authored the Whole 30 cookbook series. This is likely to become one of your favourite delivery services, and they deliver everywhere in the Tulsa area
See premadepaleo.com for prices and Paleo meal delivery Tulsa inclusive nationwide plans
Pre-made Paleo has offered a 5% discount on all orders for our readers. Use code "MYPALEOS2018″at checkout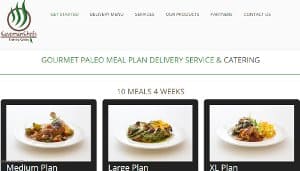 Caveman Chefs
This company is based out of Denver, Colorado, and they bring their local produce and internationally inspired recipes straight to anyone living in the city of Tulsa. They prepare wonderful foods, and are a definite choice for those who are more adventurous with their meals. Just for our readers, they are offering a discount both online or over the phone.
Visit http://www.cavemanchefs.com for more information on their Paleo delivery Tulsa options
Caveman Chefs has offered 10% off all orders by mentioning the promo #ZachmyPALeos in the order comments or mentioned by phone during checkout.
For our detailed write up on Caveman Chefs including reviews, see our in-depth coverage on them.
Every Year there are More Options for Paleo Meal Delivery Tulsa  Paleo Delivery Options
Whether you follow a diet such as Paleo, or have to eat gluten-free due to health reasons or any other concern, you're likely to have friends or family ask: "Is it difficult to eat out?" However, in Tulsa there are many great delivery services that will bring healthful, wholesome ingredients, meal plans, and meals right to your home. Paleo and similar food choices have never been easier, and you don't have to sacrifice taste for convenience!
Sometimes life gets in the way, but that doesn't mean your health should suffer for it. Great food is only a few clicks or a phone call away, and structured meal plans are an important part of anyone's life. If you happen to have moved across the country and now stay in Tulsa, you don't have to worry about leaving your favourite food choices behind. No matter where you are, these dedicated Paleo kitchens want to make sure you stay at your best.
Other Paleo Delivery Tulsa Area Companies
If you have any other suggestions of other places offering Tulsa Paleo Friendly Meal Delivery or Tulsa Paleo restaurants that might offer takeout or delivery options, please let us know in the comments below.