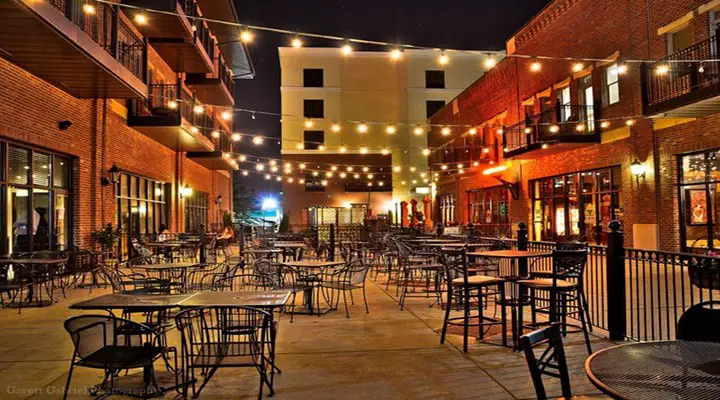 This article will cover the range of options of getting delivery meals that are grain free, gluten free and Paleo friendly if you live in Wichita. We cover both local companies with physical locations within the Wichita city limits and those companies that deliver to all addresses (homes and businesses) within Wichita and the surrounding area.
If you are living in the Wichita area and you are on a grain-free diet, you will be well served. Every diet imaginable has a place in Wichita–no matter if you need to be completely sugar-free. In this post, we will go through the companies that will make your healthier life easier.
Not only is Wichita the central hub of industry, it is a center point for trade, culture, and media, which means that it is the place to be for delicious cuisine. There are a lot of great food services in the area. If you follow a diet such as Paleo, or Primal, you will be well served.
We cover the following....
Local Paleo Food Delivery Wichita Options
The following section covers companies based locally in the Wichita area that offer Paleo food delivery. If you are looking to support a local business based in Kansas, this is the section for you. Unlike some of the larger national Paleo meal delivery companies covered in the next section that also deliver to Wichita, these companies may not cater to all of the food restrictions or ingredient preferences possible on the Paleo diet, but allow you to work with a local Kansas based company and support local farms and distributors.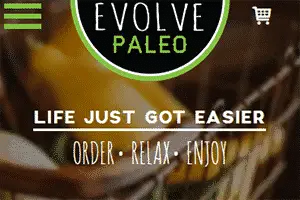 Evolve Paleo Chef
Originally started in Kansas City, Evolve is a local Paleo Chef Delivery company that has expanded to have local store locations in the area, including a store location in Wichita. They will deliver within 15 miles of their Wichita store location, otherwise you would have to pick up the meals or meet them somewhere within their delivery range. Evolve originally started a local chef service but has changed to cater to those on the Paleo diet. They use ingredients such as grass fed beef, free range chicken and wild seafood, but some elements such as their pork are conventional. That said, they are definitely a great option for getting Paleo food made locally in Kansas.
For more information on Evolve Paleo Chef and for prices see:
Evolve Paleo Chef Reviews:
http://www.safetodobusiness.com/kansas-detroit/business/705975/Evolve-Paleo-Chef.html
http://jasonkrusephotography.com/evolve-paleo-chef-a-campsite-review/
http://www.tulsaworld.com/business/smallbusiness/evolve-paleo-chef-now-open-in-midtown-offers-new-menu/article_873c83d8-1e31-53e2-9d32-2b60c450fdc5.html
Evolve Paleo Chef Yelp Reviews: https://www.yelp.com/biz/evolve-paleo-chef-lenexa
Evolve Paleo Chef Facebook Reviews: https://www.facebook.com/pg/EvolvePPC/reviews/?ref=page_internal
This post contains affiliate links. Thank you for supporting us! Click here to learn what this means.
National Companies Offering Paleo Meal Delivery to Wichita
The following companies deliver meals to all addresses in Wichita and the surrounding area. These companies specialize in the Paleo Diet and Paleo meal delivery and so are very well versed in the ins and outs of grain free diets. In addition, many of these companies create meals with ingredients that are often hard to source, such as 100% organic produce, grass fed gras finished and pastured meats, wild game meats, and local in-season produce, depending on the company and plan. These companies send their meals to your door via express shipping, in cooler containers with ice packs or dry ice so that they arrive refrigerated or frozen, depending on the company and meal plan. In addition many of these companies are large enough to offer an array of Paleo meal plans, such as plans for those doing the Autoimmune Paleo Protocol, Wahl's Paleo, those doing a sugar detox, Pegan meals or other specialty plans tailored to those following variations of the Paleo Diet.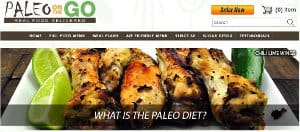 Paleo on the Go
Paleo on the Go has been operating nationwide and delivers everywhere in Wichita. They are certified by several governing bodies of the Paleo diet. On top of that, they also serve outstanding meals, some of which are designed alongside famous Paleo bloggers such as the Paleo Mom. Plus, Paleo on the Go will be able to bring you their meals anywhere in Wichita.
See paleoonthego.com for prices and meal options.
Note: Paleo on the Go is offering a 10% discount for our readers, use code "MYPALEOS" at checkout for 10% off your entire order – one time use.
For our detailed write up on Paleo on the Go including reviews, see our in-depth coverage on them.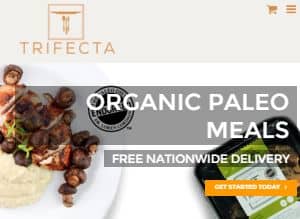 Trifecta
There is so much to say about Trifecta. They work with some big names in the Paleo community. They are committed to a humane rating of 5 for their animal products. They ship using green packaging such as corn instead of styrofoam. And all of their meals and meal plans are available to residents of the greater Wichita area.
See trifectanutrition.com for current prices for their Paleo and organic meal delivery Wichita offerings.
For our detailed write up on Trifecta including reviews, see our in-depth coverage on them.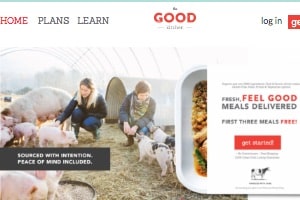 The Good Kitchen
The Good Kitchen ships its meals to all of our readers in Wichita. They focus on customizable meal plans where you choose the dishes you are interested in and have vegetarian options as well. They are a good option to consider when trying to meet the needs of a Paleo or Primal diet.
See thegoodkitchen.com for The Good Kitchens complete menu and list of healthy meals delivered Wichita / nationwide plans.
The Good Kitchen is offering a 15% discount for our readers. Use promo code "mypaleos" at checkout for 15% off your first order.
For our detailed write up on The Good Kitchen including reviews, see our in-depth coverage on them.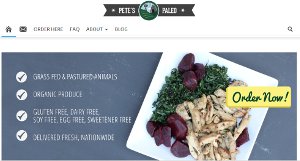 Petes Paleo
Delivering throughout the Wichita area, Pete's Paleo is a great way to start your sugar detox. All of their meals are made without any sort of sweetener. They even have a product line designed by Dr. Terry Wahls to aid those with chronic health conditions.
See petespaleo.com for a complete list of prices, meal plans and healthy food delivery Wichita options.
For our detailed write up on Petes Paleo including reviews, see our in-depth coverage on them.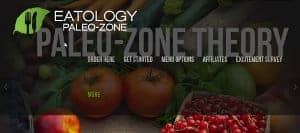 Eatology
Following the zone eating plan, Eatology strives to bring their customers the best proportions of carbs, proteins, and fats in their meals. Their Paleo compliant meals are some of the most economical on our list. And in case you were looking for a healthy alternative in the Wichita area, then you should definitely consider Eatology. They deliver throughout the region.
See http://www.eatology.co for Eatology's Paleo-zone plans and pricing, including nationwide plans for healthy meal delivery Wichita options.
Eatology is offering a 20% off promo for our readers (works for first & all later orders), use code "ZACHPALEO" at checkout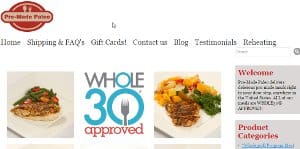 Pre-Made Paleo
Pre-Made Paleo is the official delivery service for the Whole 30 diet. All of their meals are still fully compliant with the Paleo diet. They will bring these great meals to all of our readers in Wichita.
See premadepaleo.com for prices and Paleo meal delivery Wichita inclusive nationwide plans
Pre-made Paleo has offered a 10% discount (one time use) on all orders for our readers. Use code "MYPALEOS2018" at checkout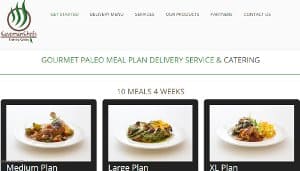 Caveman Chefs
Caveman Chefs has the most creative meals on our list. Their foods are internationally inspired, and they aim to add some spice to their customers meals. They will deliver to all addresses in the greater Wichita area.
Visit http://www.cavemanchefs.com for more information on their Paleo delivery Wichita options
Caveman Chefs has offered 10% off all orders by mentioning the promo #ZachmyPALeos in the order comments or mentioned by phone during checkout.
For our detailed write up on Caveman Chefs including reviews, see our in-depth coverage on them.
Every Year there are More Options for Paleo Meal Delivery Wichita Paleo Delivery Options
Wichita is a great place to eat out, no matter what your dietary needs are. There are many reasons to choose a Paleo diet, be it health, ethics, or something else. And there are also many reasons to fall off of a diet, and the biggest of those is probably time. That's why having access to high quality food delivery services is of the utmost importance.
The companies in the list above are excellent services bringing chef prepared, organic and locally sourced ingredients right to your door, anywhere in Wichita. With such a business strategy built around convenience, these companies are there to help when time gets rushed.
Other Paleo Delivery Wichita Area Companies
If you have any other suggestions of other places offering Wichita Paleo Friendly Meal Delivery or Wichita Paleo restaurants that might offer takeout or delivery options, please let us know in the comments below.