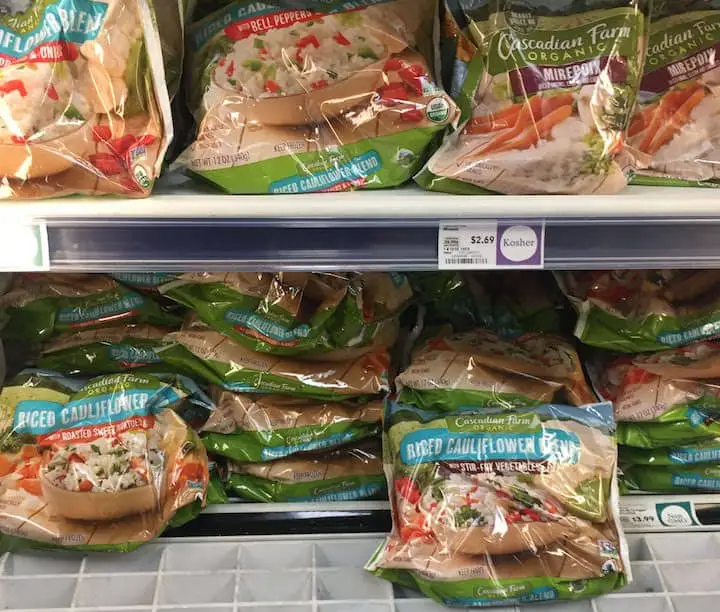 Looking around the Whole Foods freezer aisle at the vast number of packaged ready-to-heat meals, I've often wondered. Are any of the frozen meals at Whole Foods Paleo friendly? Could any of the freezer items be considered 100% strict Paleo?
There are Paleo frozen meals at some Whole Foods market stores, but their availability varies widely by region and by store. Examples include Grandcestors and Primal Kitchen meals, primarily available in the Western United States.
We cover these Granscestors and Primal Kitchen frozen meals in more depth below.
Beyond these two brands, we found other products that are more likely to be available at your local Whole Foods, but may or may not work for you depending on the type of meal you are looking for and how strictly you are following the diet. We cover those options in this article as well.
We cover the following....
Why Whole Foods?
Whole Foods is one of America's most popular health food grocery stores, serving up great options for different diets and lifestyle choices. This is why many people ask us, 'Does Whole Foods have any Paleo frozen dinner choices available?'.
It's an understandable question, seeing as Whole Foods appears to be the go-to grocery store for all things healthy and nutritious. And we know for a fact that there are already many Paleo-friendly food options at Whole Foods.
So back to the Paleo frozen meals question. We've done our due diligence to find the answer out for you, and we found that there are a number of Paleo frozen dinners available at Whole Foods.
The only thing is, some of the Paleo frozen meal options are only available in certain states, so it might be that your local Whole Foods Market do not stock these particular meals. We've listed the Paleo frozen dinners that we could find online and compiled them into a list that lays out where they are sold to help you on your Whole Foods healthy frozen dinner quest.
We've also taken the liberty of developing a list of nearly-Paleo frozen meals available at most major Whole Foods (quasi-Paleo), as well as other interesting options for ordering from Whole Foods that can help you to stay on track with your Paleo lifestyle without sacrificing your time, effort or sanity.
Paleo Meals at Whole Foods Market
Grandcestors
Grandcestors are a popular Paleo meal delivery service who also have a line of their meals stocked at local Whole Food Market stores within the state of Colorado.
This is because Grandcestors is based out of Colorado, so it seems as though they have struck up a good working relationship with Whole Foods. They have tasty frozen dinners available such as their Jambalaya, Colorado Hash and Chicken Tikka Masala, all of which are completely Paleo and Whole30 too.
If you're local to Colorado, you'll be able to find Grandcestor meals at 13 local Whole Foods within the region of Denver. However, if you're not local to the area, never fear, because Grandcestors also operates as a meal delivery service, so you'll be able to order their nutritious, healthy meals straight to your door.
To find out more about Grandcestors and their Whole Foods stockists, head to: http://grandcestors.com/
Primal Kitchen Meals
You'll probably have heard of Primal Kitchen already by either following Mark Sisson's blog, or by seeing (maybe even tasting!) their range of Paleo-friendly condiments in most health stores in America.
So finding out that Primal Kitchen have started their own line of Paleo frozen meals has been really exciting, with complete meals such as their Beef & Mushroom Bowl, or their Steak Fajitas Skillet, which can be combined with grain-free tortillas for a family dinner.
From our research, we've found that quite a few Whole Foods Market stores stock the Primal Kitchen Meals, including but not limited to cities such as Los Angeles, Reno, Las Vegas, Seattle, Denver, Kansas City, Nashville, Charlotte and Miami. We recommend that you use the Store Finder tool on the Primal Kitchen website to find out if your local Whole Foods has these meals in their freezer section.
You can find more information regarding stockists of Primal Kitchen Meals here: https://www.primalkitchen.com/
5 Minute Paleo Frozen Meal Options at Whole Foods
Although the below frozen items may not feel like your traditional tv dinner style meal, they tend to be less expensive while also having minimal ingredients. Something that can put your mind at ease if you are following a strict version of Paleo.
These items can be prepared in the microwave much like a traditional frozen meal (tray not included). They are also much more common at the majority of Whole Food market stores, which is a huge plus.
Whole Foods Brand Garlic Herb Pilaf-style Riced Cauliflower
Given that this riced cauliflower pilaf is a Whole Foods store brand item, it's available widely at Whole Foods stores. If your closest store is on the smaller side, this can be a life saver.
Although it's marketed to look like a side-item, this rice pilaf recipe comes with olive oil and garlic, herbs already included, so all you need to do is place it in a bowl, heat it up in the microwave for a few minutes and eat.
You can pretty easily dress it up with some protein or sauce thrown in as well (which can help you avoid getting bored if you switch up the flavor).
Another, plus, given that it's a store brand it's cheaper than most frozen meals, even when compared to many non-paleo frozen meals.
The only listed ingredients are Blanched Cauliflower (Cauliflower, Sea Salt), Seasoning (Extra Virgin Olive Oil, Garlic, Parsley, Sea Salt, Roasted Granulated Garlic).
Cascadian Farms Riced Cauliflower Blend with Roasted Sweet Potato and Kale
This organic riced cauliflower blend from Cascadian Farms does require drizzling some olive or coconut oil or adding a little grass fed butter and salt to the mix before popping into the microwave, but otherwise comes with all the ingredients for a quick meal.
Similar to the Whole Foods branded rice pilaf above, this blend is a little more substantial with sweet potato and kale already included. However, it gives you even more control over the ingredients as the only ingredients included are chopped organic vegetables: Organic Cauliflower, Organic Sweet Potatoes, Organic Onion and Organic Kale.
They also sell a similar Cascadian Farms stir fry blend with Organic Cauliflower, Organic Broccoli, Organic Red Pepper, Organic Onion, Organic Mushrooms and Organic Carrots which gives some variety. Although not as cheap as the who
Caulipower Sea Salt & Olive Oil Roasted Sweet Potato Slices/Toasts
Mentioned by Whole Foods as one of the frozen products they often carry in-store, this convenient frozen product only contains 3 ingredients: Roasted Sweet Potatoes, Olive Oil, Sea Salt. This makes it compliant with most versions of the Paleo Diet, no matter how strict you are striving to be. These can be eaten by themselves or the company recommends using them like toast for those craving a toast replacement on Paleo, and add your favorite toast topics.
Quasi-Paleo Frozen Dinners at Whole Foods
Quasi-Paleo foods are products that we have found that are 'almost Paleo'. What we mean by this is that there are ingredients included in these products that are technically not compliant on a Paleo diet, but we try to make sure that the major allergens of the Paleo diet are not included, such as gluten.
Because some Paleo practitioners find that they can tolerate small quantities of ingredients such as dairy and seed oils, it's worth including them in a 'quasi-Paleo' list so that you can decide whether it's worth stocking up on these types of meals, especially if you lean towards making most of your meals from scratch anyway. This means that even if you do have the occasional quasi-Paleo frozen dinner, you're still eating a strict Paleo diet 90% of the time.
So what do Whole Foods have on offer in regards to quasi-Paleo frozen meals?
Healthy Choice Cafe Steamers Frozen Dinner, Beef Merlot – This option found in freezers at Whole Foods contains added sugar, dairy and yeast extract as its 'non-Paleo' ingredients, with primary ingredients being beef, russet potatoes, green beans and carrots, mixed in a merlot sauce. This dinner is useful for those who are unbothered by strict Paleo principles, but probably best avoided by those who have strict allergies or autoimmune symptoms.
Devour Pulled Chicken Burrito Bowl Frozen Meal – Devour's frozen 'quasi-Paleo' meal may be inviting to those who have higher carbohydrate and protein needs, such as those who train regularly. This meal contains rice as a base, with shredded chicken, black beans, tomatoes, corn and bell peppers as well as melted cheese and a burrito sauce. Altogether the non-Paleo ingredients in this meal include dairy, rice, and legumes.
Lean Cuisine, Comfort, Frozen Herb Roasted Chicken – This frozen dinner which is available online at Whole Foods is a herb roasted chicken served with roasted potatoes, broccoli and a creamy herb sauce. As you can imagine, the word creamy tends to connotate dairy, which this meal does contain. On top of this, the Lean Cuisine meal also contains sugar, yeast extract and soy.
Frontera Chicken Fajita Bowl Frozen Meal – Frontera's fajita bowl has a mixed grain base (all of which are gluten-free), fire-roasted peppers and grilled chicken breast with a chipotle fajita sauce. Again, this meal is better suited to individuals who don't have a restriction on carbohydrates and don't mind consuming non-gluten containing grains such as rice and amaranth. The non-Paleo ingredients in this frozen dinner include rice, soy, canola oil and legumes. This means that this particular meal is both gluten-free and dairy-free.
If neither of the strict Paleo or quasi-Paleo options at Whole Foods are interesting you, we have some other useful options for the Paleo purists, which will allow you to eat in accordance with your ancestors without having to compromise on certain ingredients.
Online Ordering at Whole Foods for Fresh Meals and Entrees
You might be wondering if there are any other options available at Whole Foods which can help to subsidise your Paleo lifestyle. As we're seeing here, there aren't a wide array of options regarding frozen Paleo dinners (and those that do exist might only be stocked in certain states), so it might be worth branching out into other departments.
Interestingly, Whole Foods Market offers an online ordering service which actually allows customers to pick up from a specific store within 24 hours of ordering. The foods on offer via this outlet are fresh, which means that you're able to order your own customized meal and then pick it up from your local Whole Foods.
Currently, the best options for those following a strict Paleo diet are their salads, entrees and sides options. The salads are served in small or large portions, with dressing served in a separate container, and examples of entrees include chicken teriyaki and grilled salmon. The entrees are served as bigger portions (ideally to be spread over a number of meals), but are great for those of you who are busy and don't mind assembling a few pieces together in order to get a full week's worth of meals. Whole Foods' sides options also include things like green beans with shallots, herb-roasted potatoes, and sicilian cauliflower, which are all perfect for a Paleo diet.
This might be a great alternative to buying frozen meals from Whole Foods, as understandably their quasi-Paleo options might not be ideal for everyone, and you might not be able to get hold of certain brands like Grandcestors and Primal Kitchen where you are. Buying fresh components of meals from Whole Foods can help you to remain strictly Paleo whilst also getting the benefit of saving time and effort of trying to prepare tasty and nutritious meals in advance.
This post contains affiliate links. Thank you for supporting us! Click here to learn what this means.
National Companies Offering Paleo Meal Delivery
If the fresh options at Whole Foods still aren't floating your boat, there are still an ever-growing range of Paleo meal delivery services available everywhere in the United States. Many of these are grass-roots companies that have been around since the beginning of the Paleo movement, and therefore uphold strong values around the Paleo principles and how much these have helped people take control of their health and futures.
This is why we whole-heartedly recommend these companies, as they truly seem to have our best interests at heart, and are always looking to include other dietary requirements such as AIP (autoimmune protocol) and Whole30 into their meals.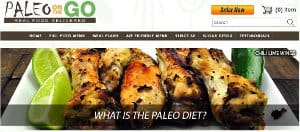 Paleo on the Go
Paleo on the Go is a national Paleo company serving Paleo purists and AIP followers alike. This company have got AIP frozen meals nailed, so that you can have delicious Paleo meals that also prevent inflammatory responses.
This company allows you to purchase in a multitude of ways; either by ordering individual items, meal bundles or even their subscribe and save option. You can then filter down by dietary preference, including Paleo, AIP, Keto, Whole30 or GAPS.
If you go for their subscribe and save option, you'll get 10% off your first delivery, and then continuously save 5% on every order afterwards. As well as this, you'll also receive complimentary gifts every month, such as Paleo apple cider donuts and garlic chicken empanada. You can also sign up for their loyalty scheme and earn POTG points, which can help you to save even more on orders in the long-term.
Better yet, Paleo on the Go delivers everywhere in the US (and yes, that includes Hawaii and Alaska) using recyclable, insulated packaging, so all you really need to do is reheat and enjoy!
To get ordering with Paleo on the Go, head to:
To check out Paleo on the Go's specialty menus for healing versions of the Paleo Diet see: paleoonthego.com 
Note: Paleo on the Go is offering a 10% discount for our readers, use code "MYPALEOS" at checkout for 10% off your entire order – one time use.
Here is a video of me unboxing my latest Paleo on the Go order: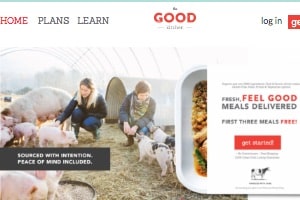 The Good Kitchen
The Good Kitchen are the answer to every Paleo and Whole30 practitioner: their extensive range is both Paleo and mostly Whole30-friendly, making it super easy and hassle-free to follow your reset diet.
The Good Kitchen has at least 20 different meal options to choose from every week, using high-quality ingredients sourced from local farms. They boast using only grass-fed and grass-finished beef, pasture-raised poultry, pork, eggs, lamb and turkey, and Seafood Watch compliant seafood, meaning that the food you're eating is nutritious and absent of any nasties (think mercury, pesticides, antibiotics etc).
You can choose to either subscribe and save with The Good Kitchen, or to make one-time orders, meaning you have the flexibility to find out what works best for you and your household. You'll save money per meal by ordering more each week; for example, 10 meals per week costs $13 per meal, whereas 5 meals per week costs $14 per meal.
The Good Kitchen ships anywhere in the continental US for free, and you'll also be able to pause or cancel your subscription anytime in case you move house or go on holiday. If you're based in Hawaii or Alaska, you can still get The Good Kitchen deliveries, but you may need to pay extra for shipping and handling.To find out more about The Good Kitchen, make sure you check out: https://www.thegoodkitchen.com/
The Good Kitchen is offering a 15% discount for our readers. Use promo code "mypaleos" at checkout for 15% off your first order.
I created a video while unboxing a recent TGK order in case that is helpful: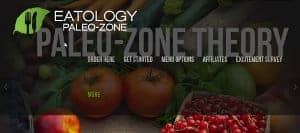 Eatology
Eatology is another great Paleo meal delivery service for those who aren't feeling keen on Whole Food's current offerings. Eatology specialise in creating Paleo meals that are also consistent with the Zone diet philosophy. All this means is that the meals you order from Eatology will be specially curated to keep your blood sugar stable and maintain a good balance of fats, carbohydrates and protein.
Eatology has a number of different meal choices for you, including 2-block meals, 3-block meals, and even family platter meals. For reference, a 2-block meal is about 155-175 calories in total, and a 3-block meal is about 230-250 calories in total. As a result, these meals are useful if you have any fat loss goals in line with your Paleo lifestyle.
The great thing about Eatology is that the price remains the same regardless of whether you only need a few meals or if you want to bulk buy and store in the freezer. 2-block meals are all valued at $10.50, and 3-block meals cost $12.75 each. If you don't mind eating the same food, you can also split the family platter into 6 portions. The family platter costs $45, so by dividing it into 6 portions, you'll be getting each portion at $7.50.
Head to https://www.eatology.co/ to see Eatology's extensive menu and to find out more.
Eatology is offering a 20% off promo for our readers (works for first & all later orders), use code "ZACHPALEO" at checkout
Other Paleo Frozen Dinner Suggestions
We hope that this article has been informative regarding the Paleo frozen dinner options that are currently available to purchase at Whole Foods such as Grandcestors and Primal Kitchen Meals. Although there isn't currently an extensive Paleo-friendly line available to the entire US, we hope that over time this will start to change and you'll be able to find some great meals that can supplement your lifestyle.
In the meantime though, we highly recommend using some of the national companies that we mentioned above, as they really are high-quality and value both the consumers and their suppliers.
And, if you've found some great Paleo frozen meals at your local Whole Foods, please be sure to let us know so we can share the good news with everyone!