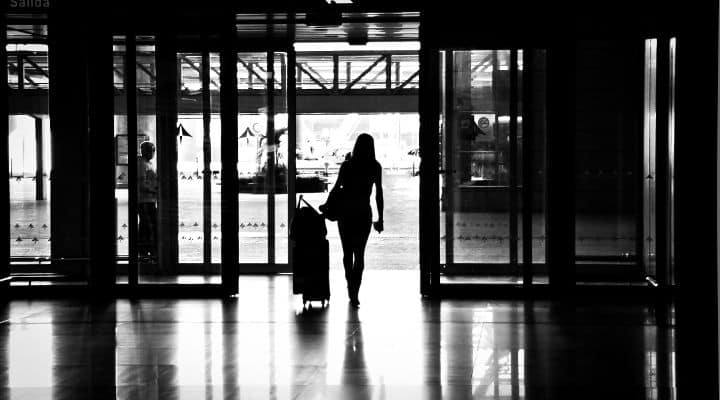 This article was contributed by Claire Adams, a fellow member of the Paleo community who has healed her Celiac Disease symptoms through the Paleo and SCD diets. In this article, Claire shares some of her personal tips on eating a Paleo Diet while travelling. I'm always excited to hear other people's suggestions as I do a lot of travelling myself eating Paleo as I have written about previously and am always looking to pick up new tips! Take it away Claire…
The first time I heard about the Paleo diet, it seemed too odd to believe; can you imagine my initial surprise upon finding out there is a growing community of people who eat food "the prehistoric way"? It made me curious though, so I started doing research and the more things I discovered the more sense it made. Before long I was hooked. However, since I travel a lot, I was worried about not being able to find the right food for the road. Luckily, I was wrong!
How the Paleo diet changed my life
In the beginning it was confusing and I had a bit of a problem with deciding which guidelines I should follow because there were so many different blogs and e-books which were not always agreeing with what food was right. Nevertheless I got the hang of it and before long I noticed small changes: I was feeling better, had more energy, and my body started changing. To be honest, the most difficult thing was not eating sweets and sugary things at all (I was a bit addicted to Coca Cola and candies, I must confess), but I soon started losing weight and today I look better than I had in years!
Discovering something new
The most interesting part for me was experimenting with recipes and ingredients. I combined broccoli, avocado, chicken, salmon, sesame, and mango in ways that were not always delicious, to be honest. However, I love improvising when I'm cooking, and once I learned the flavours of ingredients I often use, I was able to come up with recipes of my own. For example, these delicious mini egg frittatas are even better with a bit of sesame and garlic, and I love mixing different fruit when I'm making popsicles.
A helping hand while I'm on the road
As I mentioned, I travel a lot and it has been one of my greatest worries if I would be able to follow my diet when I'm on the road. Luckily, there are many websites and blogs which can help you with that; my favourite is SCD lifestyle because they help not just people who follow the Paleo diet, but also those who suffer from celiac disease and are gluten-intolerant. The great recipes, tips for your diet while travelling, and first-hand accounts and stories there have been more than helpful for me.
The most useful recipe for the Paleo Diet while travelling
When I'm travelling by plane my options are very limited but I choose not to eat sandwiches or food they offer me on the plane because I know it's not good for my diet. Instead I always carry a few hard boiled eggs, and some bananas and dark chocolate for dessert. However, when I travel by car or train I make my own easy and nutritious paleo meal, usually from cauliflower because it's delicious and can be combined with many other ingredients. My favourite are cauliflower-bacon fritters for which you only need 2 cups of riced cauliflower, an egg, 2 strips of bacon (pre-fried), and a tablespoon of crumbled almonds. All ingredients should be combined, salt and pepper added (don't overdo it, you don't want to get too thirsty while travelling), and the mixture fried in a skillet for about two minutes on each side. Pack in a Ziploc bag or a plastic box and you're ready to go.
This is not a typical diet, it's a way of life, and you should approach it that way. It will change the way you live, but if you believe it is too much for you there is no reason why you should force yourself to do anything. Find balance, choose to follow this diet for as long as you like, and don't be afraid to experiment a bit – your health and happiness should be the most important thing in the world to you.