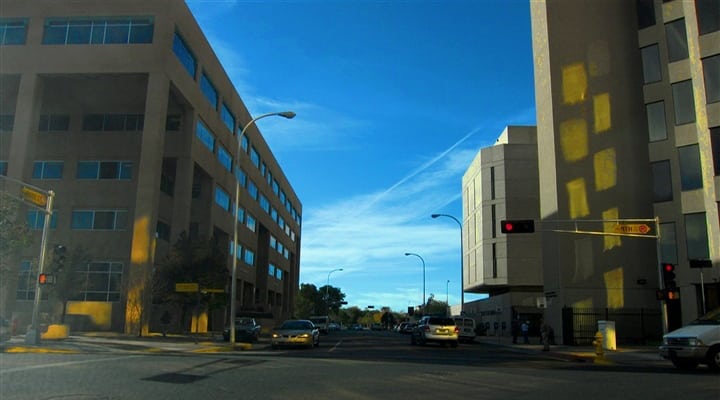 If you live in the area and follow any sort of grain-free diet such as Paleo, Primal, GAPS, Keto or even gluten free, then you have many different food options available to you. In this article, we will explore your choices together for getting grain free Paleo friendly meals delivered to you if you live in the greater Albuquerque area.
Clean eating doesn't have to be inconvenient. As a resident of Albuquerque, there are many meal delivery services catering to you and your family or friends, no matter what dietary need or preference you might be working with or around.
We cover the following....
Local Paleo Food Delivery Albuquerque Options
The following section covers companies based locally in the Albuquerque area that offer Paleo food delivery. Although local companies tend to be smaller and have less choices than regional Paleo companies that deliver to Albuquerque, it is a chance to support local businesses and potentially also local farms. If that appeals to you, you might want to take a close look at the options in this first section.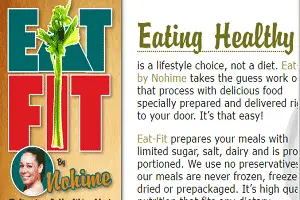 Eat Fit by Nohime
Eat Fit is a local Albuquerque meal delivery service that was designed based on the needs of Nohime Dennisson, a professional WWE fighter. The meals offered are designed for training athletes and those looking to lose weight in general. That said, they also offer Paleo versions of their weight loss and muscle gain meal plans, so it is an option for those looking for Paleo meals. Less is disclosed about the ingredients used in the meals versus some of the dedicated national meal delivery services covered in the next section, but Eat Fit's focus is on healthy fresh food, so if you are looking for something along those lines in the Albuquerque area they may be a great fit for you (pun intended). They offer delivery two days per week.
For more information on Eat-Fit by Nohime and for prices see:
Eat-Fit by Nohime Reviews:
Eat-Fit by Nohime Facebook Reviews: https://www.facebook.com/Eatfit-by-Nohime-462976420438133
This post contains affiliate links. Thank you for supporting us! Click here to learn what this means.
National Companies Offering Paleo Meal Delivery to Albuquerque
The following companies deliver Paleo compliant meals to all addresses in Albuquerque and the surrounding areas. The advantage of going with one of these companies that specialize in Paleo meals is that they are intimately familiar with the Paleo movement and have crafted their menus based on foundational Paleo principles for ingredient sourcing, such as using grass fed meats, local in-season and organic produce and high quality oils like olive oil, coconut oils or house made rendered fats and broths.
Meals are sent via express shipping with meals shipped in insulated cooler boxes with either ice packs or dry ice to keep the contents cool. Some companies offer meals delivered fresh (refrigerated) ready to be re-heated and eaten while others ship their meals vacuum sealed and frozen in reheat-able microwave safe containers.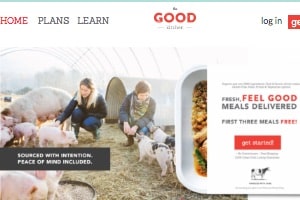 The Good Kitchen
The Good Kitchen has been delivering Paleo compliant meals since 2011, originally under the name modPaleo before going through a rebranding recently. When creating their meals they source organic and/or GAPS certified produce from small local farms, 100% grass fed and grass finished beef, pastured eggs, poultry and pork and seafood watch certified fish and shellfish. They have a direct relationship with many of the organic farmers and farms near where their kitchens are located, in southern North Carolina, so they are able to base their weekly changing menus around what is in-season and freshest at those local farms. The Good Kitchen offers free meal delivery to all home and office locations throughout the greater Albuquerque area (and throughout New Mexico), with a minimum order size of 5 meals. They offer several menus organized around the main dish protein (beef, chicken, fish), as well as a Paleo vegetable/vegetarian menu, something that other delivery companies covered here don't offer. Another unique meal line offered through The Good Kitchen is their healthy kids lunch box menu a time-saver for parents looking for healthier options for their kids to take to school. 
See thegoodkitchen.com for prices and menu.
The Good Kitchen is offering a 15% discount for our readers. Use promo code "mypaleos" at checkout for 15% off your first order.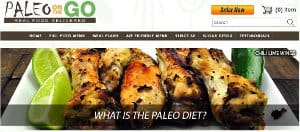 Paleo on the Go
Paleo on the Go takes the Paleo Diet seriously. They offer a dedicated AIP meal line, which is highly sought after by those struggling with autoimmune diseases. On top of that, they offer both meals and meal plans; if you're in a hurry, you don't have to go get groceries, but can still stick to the diet you committed to. Paleo on the Go delivers citywide to the residents of Albuquerque.
See paleoonthego.com for prices and meal options.
Note: Paleo on the Go is offering a 10% discount for our readers, use code "MYPALEOS" at checkout for 10% off your entire order — one time use.
For our detailed write up on Paleo on the Go including reviews, see our in-depth coverage on them.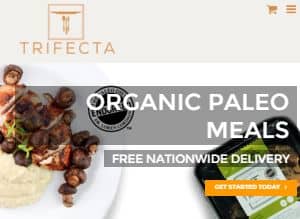 Trifecta
Another amazing company delivering wholesome, organic foods to the residents of Albuquerque is Trifecta Nutrition. Trifecta has partnered with some big names in the Paleo world in order to validate their devotion to the Paleo Diet.
See trifectanutrition.com for current prices and Paleo meal options.
For our detailed write up on Trifecta including reviews, see our in-depth coverage on them.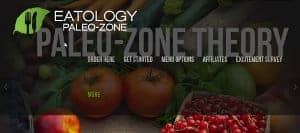 Eatology
Eatology is certainly the most economical on our list. With the discount they are offering our readers, the price of 2 "block" entrees rings up to about $8. However, the most unique part about Eatology is that they strive to combine their foods to follow the zone radios of protein to fat to carbs, in addition to their meals following Paleo guidelines.
See www.eatology.co for Eatology's Paleo-zone meal plans and pricing.
Eatology is offering a 20% off promo for our readers (works for first & all later orders), use code "ZACHPALEO" at checkout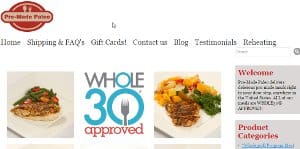 Pre-Made Paleo
The Whole 30 program has officially designated Pre-Made Paleo to be their nation-wide food delivery service, including to all of our readers in Albuquerque. That said, they are fully Paleo-compliant and offer a wide range of products that can be kept in your freezer until you need them. They're the perfect service to consider if you have nights when you don't quite have the time to prepare your meal.
See premadepaleo.com for prices and meals.
Pre-made Paleo has offered a 5% discount on all orders for our readers. Use code "MYPALEOS2018″at checkout.
For our detailed write up on Pre Made Paleo including reviews, see our in-depth coverage on them.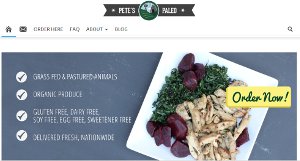 Petes Paleo
Pete's Paleo has two product lines that make them stand out from the rest. They deliver a sugar-detox meal plan without any sort of sweetener aside from the natural sugars in fruits and vegetables. Their produce and animal products are organic and grass fed, to name a few of their qualities, and they serve all of our readers in the Albuquerque region.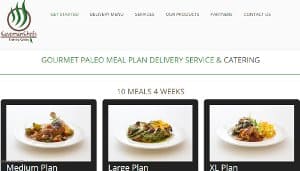 Caveman Chefs
Caveman Chefs is based out of Denver, and they focus on local produce and proteins. They specialize in international cuisine, and they are perfect for those who are looking for an extra kick in their meals. They deliver to all residents of Albuquerque.
Visit www.cavemanchefs.com for more information
Caveman Chefs has offered 10% off all orders by mentioning the promo #ZachmyPALeos in the order comments or mentioned by phone during checkout.
Every Year there are More Options for Paleo Meal Delivery Albuquerque  Paleo Delivery Options
Readers living in Albuquerque, no matter why you decided to choose a grain-free diet, life is complicated enough, so your food choices shouldn't be. If you are in the process of packing up to go on a trip, changing your life for the healthier, or just trying to get through a busy exam schedule, these companies can help you stick to your diet. They are Paleo compliant, and specialize in the Whole 30 program, AIP, and many others.
Wherever you reside in Albuquerque, the nationwide companies from this list will deliver to you. There are so many wonderful options out there to help you stay true to your ideals and your health. When you follow through, it will help you look and feel your best.
Other Paleo Delivery Albuquerque Area Companies
If you have any other suggestions of other places offering Albuquerque Paleo Friendly Meal Delivery or Albuquerque Paleo restaurants that might offer takeout or delivery options, please let us know in the comments below.