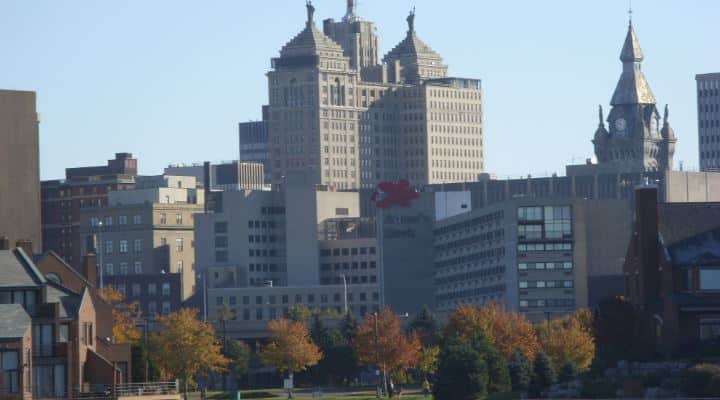 Although a major principle of eating Paleo is making food from scratch with all natural whole ingredients, as Paleo becomes a full time lifestyle for many people, there are inevitably times when it would be helpful to have the option of purchasing meals. For example during busy periods with school, work, moving to a new house, traveling or any other stressful time or period of change.
Luckily you don't have to sacrifice your principles, as there are now a good number of options in Buffalo that will deliver meals containing high quality ingredients and carefully excluding grains, dairy and sugars from the recipes. Many of these companies have worked with local and organic farmers to source high quality ingredients and strictly follow Paleo principles so that you don't have to worry about downgrading your adherence to the diet, just to gain a little more time back in your day. In this article we review all of the options.
We cover the following....
Local Paleo Food Delivery Buffalo Services
The following section covers companies based locally in the Buffalo area that offer Paleo food delivery.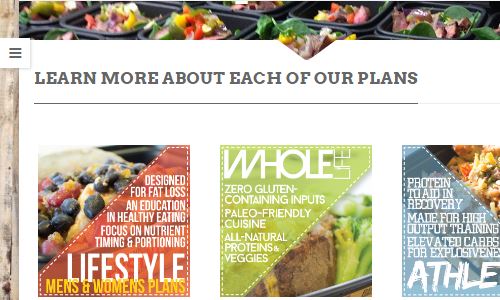 Project Lean Nation
Project Lean Nation, a Buffalo healthy food delivery company with a local office in Williamsville NY, offers several meal plans for residents of the area. One of their plans, their WholeLife meal line is "designed to bring the Paleo approach into the 21st century". The WholeLife plan is committed to avoiding all dairy, "processed grains" and gluten containing ingredients. So it can be a great option for those looking for a local company offering an intro to the Paleo approach. The company also mentions that all meals in this plan will be based on what is seasonally available and reviewed by their dietitians to make sure it is balanced and healthy. That said, the commitment to the source of ingredients in the meals, both produce and proteins, is less defined than with some other Paleo delivery companies. Meals are delivered to Buffalo residents weekly on Mondays and delivery meals are sent out frozen via UPS.
For more information on Project Lean Nation and prices see:
https://projectleannation.com/
Project Live Nation Reviews:
http://www.wellthatsjustgreat.com/health-fitness/looking-effective-weight-loss-meal-plan-give-project-lean-nation-try/
http://www.buffalospree.com/Buffalo-Spree/July-2016/Foodie-40-Trend-Food-Prep-Services/
https://www.youtube.com/watch?v=8HRJlzRqkuY
and Yelp
This post contains affiliate links. Thank you for supporting us! Click here to learn what this means.
National Companies Offering Paleo Meal Delivery to Buffalo
The following companies deliver to all addresses throughout the greater Buffalo and Niagara Falls areas, and offer a great option for getting specialized Paleo compliant meals delivered directly to you, with a number of variations in Paleo plan options.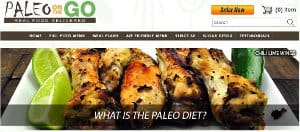 Paleo on the Go
Paleo on the Go is a very popular delivery service which has delivery coverage throughout the greater Buffalo area. Paleo on the Go is promoted by a number of high profile bloggers, especially those promoting Paleo for it's ability to help with health issues and autoimmune conditions. Proteins used in the meals are grass fed or free range and produce is sourced from to the degree possible from local farms either using organic produce if found on the EWG dirty dozen food list or conventionally grown for other ingredients to keep costs down. They carefully follow with strict adherence to Paleo principles and even offer a specialized AIP plan for those doing this diet, and have obtained a number of independent Paleo certifications for their meals. They also offer popular add-ons like bone broths, Paleo rendered cooking fats and other specialized Paleo options to assist with meal prep by offering some of the most time consuming ingredients for you. Meals are shipped out in specialized cooler boxes using express shipping from their kitchens in Florida.
See paleoonthego.com for prices and meal options.
Note: Paleo on the Go is offering a 10% discount for our readers, use code "MYPALEOS" at checkout for 10% off your entire order – one time use.
For our detailed write up on Paleo on the Go including reviews, see our in-depth coverage on them.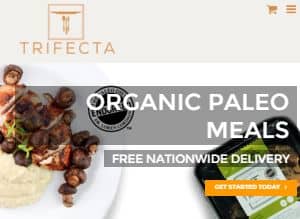 Trifecta
Trifecta is another popular nationwide Paleo meal delivery service that will deliver their meals to all addresses in the Buffalo/Niagara Falls area. All Trifecta meals in addition to being Paleo use 100% organic ingredients, from the produce to the proteins used in their meals, in addition to the more typical grass fed, free range proteins found with just about all of the larger Paleo meal delivery services. They offer all meals in convenient reheatable containers for bringing to work or quick reheating in the microwave and focus on utilizing sustainable packaging in the shipping materials and meal containers. Meals are shipped refrigerated, ready to warm up, or alternatively freeze for later use.
See trifectanutrition.com for current prices and their Paleo and organic meal delivery Buffalo offerings.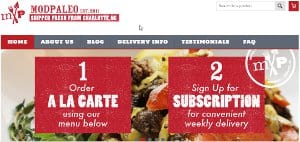 modPALEO
ModPaleo, based in North Carolina but offering delivery throughout Buffalo and the surrounding region, offers Paleo compliant a la carte meals, using produce and grass fed meats from local farms in their area in North Carolina. One nice thing is ModPaleo's emphasis on ordering individual a la carte meals, rather than a subscription plan being required. They list the ingredients in each meal and group them into categories such as Paleo Vegetarian, Beef Based or Primal meals so it's easy to pick out meals that fit your particular preferences.
See thegoodkitchen.com (they recently rebranded from modPALEO to The Good Kitchen) for modPALEOs complete menu and list of healthy meals delivered Buffalo / nationwide plans.
The Good Kitchen is offering a 15% discount for our readers. Use promo code "mypaleos" at checkout for 15% off your first order.
For our detailed write up on The Good Kitchen including reviews, see our in-depth coverage on them.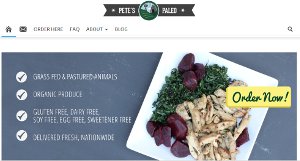 Petes Paleo
Pete's Paleo is another high quality chef delivery service offering meals to the greater Buffalo area. Pete's focuses on the basic in Paleo meals, high quality in-season produce and proteins produced by local farmers, seasoned to highlight the flavors of the ingredients. They avoid using any sweeteners, Paleo approved or otherwise, in their meals, making them a great option for someone also attempting to do a sugar detox. They deliver their meals in vacuum sealed pouches, in custom Pete's ziplock packages with details of the protein and 2 sides included in each meal. Meals are delivered refrigerated, ready to be reheated or frozen for long term meal planning.
See petespaleo.com for a complete list of prices, meal plans and healthy food delivery Buffalo options.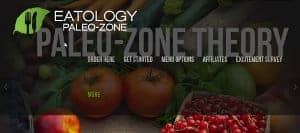 Eatology
Eatology, also offering Paleo meal delivery to Buffalo, focuses their meal plans on meeting both the requirements of Paleo (or Primal if you prefer), but also of the Zone diet, a way of balancing the macronutrients in meals to optimize performance and weight loss. Their meals, which tend to be relatively affordable, are portioned into sizes known as blocks, to help with managing the amount being consumed. Different sizes based on the number of block portion sizes are priced accordingly. Eatology uses a unique foil packaging system for their meals that can be both heated in the oven or microwave.
See http://www.eatology.co for Eatology's Paleo-zone plans and pricing, including nationwide plans for healthy meal delivery Buffalo options.
Eatology is offering a 20% off promo for our readers (works for first & all later orders), use code "ZACHPALEO" at checkout
For our detailed write up on Eatology including reviews, see our in-depth coverage on them.
For our detailed write up, including reviews, see our in-depth coverage on Eatology.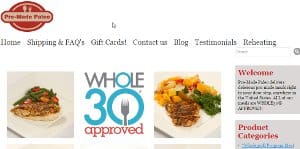 Pre-Made Paleo
Pre-Made Paleo, who has operated a frozen Paleo meal delivery service for a long time, ships all over the country including all areas surrounding Buffalo and even local regions of Canada. The head chef partners in multiple ways with the Whole30 organization and all meals created by PreMade Paleo are also Whole30 compliant as well as Paleo. They offer a number of interesting options in their frozen Paleo meals, such as wild game meats like elk and wild boar and recently began offering a fresh meal line in addition to their frozen Paleo meal plan.
See premadepaleo.com for prices and Paleo meal delivery Niagara Falls and Buffalo inclusive nationwide plans
Pre-made Paleo has offered a 10% discount (one time use) on all orders for our readers. Use code "MYPALEOS2018" at checkout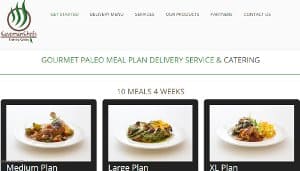 Caveman Chefs
Caveman Chefs, a Paleo delivery service headquartered in Denver and using local Colorado farms and ranches, delivers Paleo meals nationwide, including to Buffalo. They focus on innovative Paleo dishes, as well as being highly customizable with their meal plans, working with individuals on any special dietary requirements such as Keto, AIP, FODMAP or any other variation or food allergy you might have to craft a meal plan that will work for you.
Visit http://www.cavemanchefs.com for more information on their Paleo delivery Buffalo options
Caveman Chefs has offered 10% off all orders by mentioning the promo #ZachmyPALeos in the order comments or mentioned by phone during checkout.
For our detailed write up on Caveman Chefs including reviews, see our in-depth coverage on them.
Best Time Ever for Paleo Meal Delivery Buffalo & Niagara Falls Paleo Delivery Options
As we have hopefully made clear in this article, the Paleo Delivery options living in Buffalo are a lot more extensive than you might have originally thought. Between what is available locally, and meals that can be delivered to your front door, you have quite a range of options for supplementing homemade Paleo dishes with healthy, whole foods made by professional chefs.
With several of the larger Paleo delivery companies, the ingredients available are often exceptional and might be challenging to get locally on a regular basis. These companies have deep relationships with local farmers in their area to be able to make meals based on seasonal local produce and long term partnerships with ranches raising meats to the highest quality standards anywhere. In many areas these are not easy ingredients to find on your own and on a consistent basis.
In addition, by working with chefs in areas like North Carolina, southern California and Florida, you have the option of eating foods that use both seasonal, farmer produced small batch ingredients that would likely not be available during such a long growing season. By having those farmers partner directly with chefs, you are cutting out the long supply chain of the grocery industry and only shipping the finished food rather than the many hops and non-edible portions of produce, meats and seafood directly in a finished form.
If you are looking for a way to make eating a grain free Paleo diet on a more consistent basis a reality and ways to supplement your own cooking at times when you might need a break or are entering a busy period in your life, these companies are amazing options to consider.
Other Paleo Delivery Buffalo Area Companies
If you have any other suggestions of other options to pick up Buffalo Paleo Friendly Meal Delivery, or even Buffalo Paleo restaurants that might offer takeout or delivery options, please let us know in the comments. Hopefully with these options and new ones in the future the Paleo community in Buffalo will continue to thrive.