If you're a long-time follower of the Paleo diet, then you're already well-aware of the many benefits that this lifestyle has to offer. However, there are often times when the stress and planning involved with the diet can seem to outweigh the benefits, especially for those who are new to the diet or have just undergone a major change in their lives – such as a new job or a move to a new city. These feelings of stress often lead those in similar situations to abandon the diet in frustration.
However, in the following guide, we hope to show you that there are a wide range of delivery options available to you in the Fort Myers and Cape Coral region that will allow you to hang on to your Paleo principles without sacrificing too much of your time in the process. These options include local companies based in Lee County, as well as a number of national delivery services which can be great solutions for long-term situations which will prevent you from cooking on a regular basis. Whatever your individual situation may be, you can be sure that there is a solution for it in this guide.
We cover the following....
Local Paleo Food Delivery Fort Myers Options
If you live in Fort Myers or Cape Coral, there are options close to home that can offer a quick meal solution when you're short on time. These companies don't focus exclusively on Paleo meals, but all of them are sure to offer at least a few options that meet your dietary requirements. Plus, these companies allow you to support local businesses and local farmers at the same time.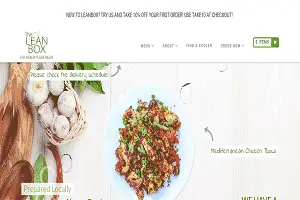 The Lean Box
The Lean Box, based in Ft Myers, offers several healthy meal plans including a dedicated Paleo meal plan. Delivery is available twice a week throughout south Florida, including all corners of Fort Myers. Meals are delivered fresh, ready to be placed in the refrigerator. In addition, to-go versions of the meals are available at their kitchen location as well as several pickup locations throughout the area. If you like the idea of working with a local company and are ok with them offering a portion of their menu as Paleo meal options, The Lean Box could be for you.
For more information on The Lean Box and for prices see:
The Lean Box Reviews:
http://www.northfortmyersneighbor.com/page/content.detail/id/516545/Unique-shops-serving-health-up-to-the-area—including-the-Boston-Red-Sox.html?nav=5164
http://eaglenews.org/entertainment-and-lifestyle/healthy-meals-can-now-delivered-doorstep/
The Lean Box Facebook Reviews: https://www.facebook.com/pg/TheLeanBox/reviews/?ref=page_internal
The Lean Box Yelp Reviews: https://www.yelp.com/biz/the-lean-box-north-fort-myers
This post contains affiliate links. Thank you for supporting us! Click here to learn what this means.
National Companies Offering Paleo Meal Delivery to Fort Myers
If you're looking to give up shopping and cooking some of your grain free meals on a more regular basis, the seven national delivery services listed below all offer delivery to all areas of Fort Myers and Cape Coral. All of these companies maintain a commitment to observing Paleo principles and sourcing their ingredients locally (to their kitchens) whenever possible, while also offering options for individuals with special dietary requirements. However, each company has attributes which set them apart from the others, allowing you to choose the service that fits best with your individual tastes and eating habits.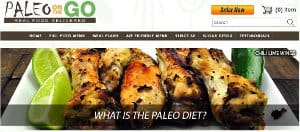 Paleo on the Go
First on the list of Paleo delivery companies that will deliver to the Fort Myers area, Paleo on the Go has become widely-known throughout the Paleo community for its excellent meal delivery service, with a number of bloggers from the community, such as The Paleo Mom, teaming up with the company on recipes. The high quality of this company's food is also evident in their ingredient-sourcing practices, which include an unwavering promise to buy every item on the EWG's "Dirty Dozen" list organic. In addition to the company's various meal plan options, there are also a number of a la carte options offered, such as the highly popular "Paleo Pop-Tarts," making this a good place to start for those who are still unsure about making a full-time commitment to the Paleo diet.
See paleoonthego.com for prices and meal options.
Note: Paleo on the Go is offering a 10% discount for our readers, use code "MYPALEOS" at checkout for 10% off your entire order – one time use.
For our detailed write up on Paleo on the Go including reviews, see our in-depth coverage on them.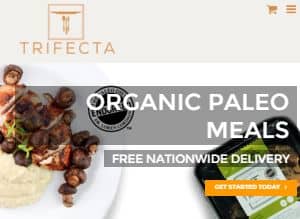 Trifecta
Trifecta is a national delivery service which appeals to those who buy all of their food organic, as they pledge to use 100% organic ingredients in all of their meals. Furthermore, while this company offers non-Paleo meal plans as well, their Paleo meal plan accomplishes everything you could hope for in a weekly meal plan, with a diverse menu that is updated each week and a delivery service which delivers each week's meals to Lee County every Friday, in refrigerated cooler boxes which keep your meals fresh until you're ready to eat them. This service simply takes care of everything for you, with the offer of free shipping on every order to Fort Myers or Cape Coral to top it all off.
See trifectanutrition.com for current prices for their Paleo and organic meal delivery Fort Myers offerings.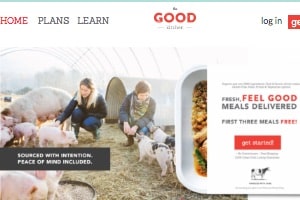 The Good Kitchen
If you have very specific tastes and dietary preferences, The Good Kitchen might be the delivery service for you. This company divides all of their meals based on the main ingredients in each (i.e. Beef, Pork, Chicken, Seafood), along with Vegetarian and even Primal menus for those who observe these variations on the Paleo diet. You also get to choose how many meals from each category you would like in each meal plan shipment (minimum of 5), as well as how often you would like your shipments to arrive (weekly, bi-weekly, or monthly). The only thing that's not customizable is the company's pledge of "100% clean food" – you'll get this in every meal! They also offer free shipping to all Fort Myers and Cape Coral addresses with any of their meal plans.
See thegoodkitchen.com for The Good Kitchens complete menu and list of healthy meals delivered Fort Myers / nationwide plans.
The Good Kitchen is offering a 15% discount for our readers. Use promo code "mypaleos" at checkout for 15% off your first order.
For our detailed write up on The Good Kitchen including reviews, see our in-depth coverage on them.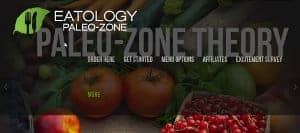 Eatology
Eatology is a national delivery service which takes the Paleo diet to another level, by combining Paleo requirements with those of the Zone diet. As Zone dieters already know, this results in meals with more balanced macronutrient levels, in order to promote weight loss and general wellness – in addition to the various benefits associated with the Paleo diet. Eatology's meals are shipped frozen, in convenient portion-sized "blocks" which can be heated in either a microwave or a conventional oven.
See http://www.eatology.co for Eatology's Paleo-zone plans and pricing, including nationwide plans for healthy meal delivery Fort Myers options.
Eatology is offering a 20% off promo for our readers (works for first & all later orders), use code "ZACHPALEO" at checkout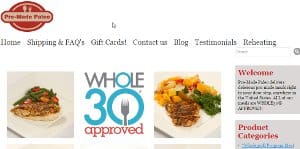 Pre-Made Paleo
For followers of the Whole30 program, Pre-Made Paleo is the ideal delivery choice. This company's head chef also created the recipes for the popular Whole30 series of cookbooks, ensuring that all of the meals you will receive from this company are delicious and healthy combinations of Paleo and Whole30 requirements. Plus, the inclusion of multiple unconventional ingredients on Pre-Made Paleo's menus (such as water buffalo and wild boar sausage) makes this company a great choice if you've ever wished you had more varied Paleo meal options available to you in the Lee County area.
See premadepaleo.com for prices and Paleo meal delivery Fort Myers inclusive nationwide plans
Pre-made Paleo has offered a 5% discount (one time use) on all orders for our readers. Use code "MYPALEOS2018" at checkout
For our detailed write up on Pre Made Paleo including reviews, see our in-depth coverage on them.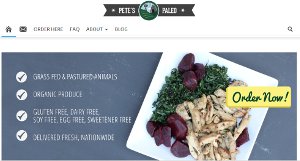 Petes Paleo
Pete's Paleo is a national delivery company whose Paleo principles are sure to line up with those who practice especially rigorous versions of the diet. They are dedicated to sourcing all of their ingredients from local farms in the San Diego area, with farmers' harvest schedules guiding the recipes used in the company's meal plans. Plus, Pete's excludes sugars and sweeteners of all kinds from its meal, making their specialized Sugar Detox meal plan one of their most popular, together with a meal plan for followers of the Wahl's Paleo protocol.
See petespaleo.com for a complete list of prices, meal plans and healthy food delivery Fort Myers options.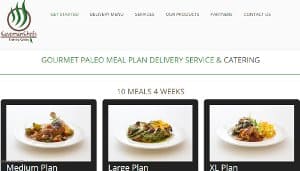 Caveman Chefs
Caveman Chefs is a Denver-based meal delivery service founded by long-time veterans of the food service industry, which has received wide acclaim since its inception in 2014. This company's owners are also serious Paleo enthusiasts, with an avowed interest in making the diet more satisfying and enjoyable for its customers. To do this, they have developed intimate partnerships with local Colorado farmers in order to offer fresh, seasonal ingredients in their meals. They also offer a variety of accommodations for individuals with food allergies or special dietary requirements, making them a great choice for anyone interested in receiving fresh, hearty Paleo meals delivered straight to their door.
Visit http://www.cavemanchefs.com for more information on their Paleo delivery Fort Myers options
Caveman Chefs has offered 10% off all orders by mentioning the promo #ZachmyPALeos in the order comments or mentioned by phone during checkout.
For our detailed write up on Caveman Chefs including reviews, see our in-depth coverage on them.
Every Year there are More Options for Paleo Meal Delivery Fort Myers & Cape Coral Paleo Delivery Options
Out of the many options discussed in this guide, hopefully you have found at least one that will help you to make your Paleo lifestyle more convenient and enjoyable. Cooking your own meals from scratch remains one of the core tenets of the Paleo diet, but the existence of busy schedules and other stressors often make it an unachievable ideal. If you often find yourself unable to shop for your own locally-sourced ingredients and cook for yourself, it is likely more beneficial to continue the diet itself, but leave the actual shopping and cooking to the professionals.
This is precisely what the companies listed above allow you to do. The local companies in our guide can offer a quick solution in a situation where you might otherwise be tempted to resort to quick and easy processed foods instead, while the national companies allow you to have your meals prepared for you on a regular basis, removing the stress of shopping and cooking from your daily routine. Making this relatively small change in your Paleo lifestyle can make a decrease your stress levels substantially, allowing you to realize the full benefits of the Paleo diet without the accompanying stress and worry that the constant requirement of shopping and cooking for yourself can present.
Other Paleo Delivery Fort Myers Area Companies
If you have any suggestions of other places offering Fort Myers Paleo Friendly Meal Delivery or know of Fort Myers Paleo restaurants that might offer takeout or delivery options, please let us know in the comments below.