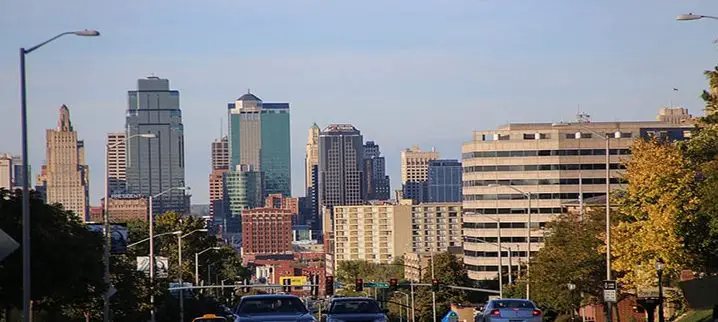 If you practice Paleo, then you're probably familiar with the joys and difficulties of the diet. Preparing meals comprised of organic, humanely raised produce, free from grain, sugar and dairy can be a incredibly rewarding process. Similarly if life gets hectic, it's hard to find the time to shop for and prepare Paleo food. 
If you're interested in finding solutions to those nights of the week in which unexpected events have kept you from your kitchen, you've come to the right place!
It's entirely possible to maintain your Paleo Diet, even if you don't have time to cook. In fact, there are many local and national options for meal delivery available to residents of Kansas City. We've compiled a list of places that deliver pre-made Paleo meals right to your door. Below is a collection of local and national companies that create grain, dairy, and sugar free dishes that are sure to meet the requirements of your diet. Read on to discover the many restaurants and services available to Kansas City residents.
We cover the following....
Local Paleo Food Delivery Kansas City Options
Kansas City has an impressive and growing local food scene, and if you're interested in supporting local companies, there are a bunch of places that have menu options that will work for people who follow the Paleo Diet. While local delivery companies may not all cater specifically to Paleo practitioners, the chef delivery services below offer options that adhere to grain free/Paleo diets. Many of these places source from local vendors and also have options for other dietary requirements like vegetarians and vegans. If you're day has gotten away from you, and you're looking for a last-minute solution for a Paleo meals, the below local companies are worth checking out.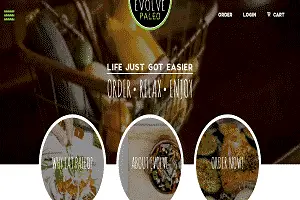 Evolve Paleo Chef
Evolve Paleo Chef has a local Kansas City location in Lenexa, with delivery offered within a defined radius from that location. Evolve is a regional Paleo delivery service with physical locations in other cities in the region. Their online menu offers indications of ingredients used in each of the meals, whether Paleo, AIP, Sugar Detox, etc. This way, you can check off those ingredient requirements you need and filter by just the meals that meet all of your requirements. They source organic ingredients when possible and strive to offer grass fed meat and wild caught fish in their meals. If you are looking for a regional company offering Paleo meals, Evolve Paleo Chef may be your answer.
For more information on Evolve Paleo Chef and for prices see:
Evolve Paleo Chef Reviews:
http://jasonkrusephotography.com/evolve-paleo-chef-a-campsite-review/
http://www.tulsaworld.com/weekend/foodreview/review-evolve-paleo-chef-draws-inspiration-from-prehistoric-man/article_d4fb02a8-1b8d-58e9-a188-df6e4e8227cd.html
https://paleomagonline.com/review-evolve-paleo-pantry-paleo-meal-delivery/
http://paleoratings.com/evolve-paleo-chef-reviews
Evolve Paleo Chef Facebook Reviews: https://www.facebook.com/pg/EvolvePPC/reviews/?ref=page_internal
Evolve Paleo Chef Yelp Reviews: https://www.yelp.com/biz/evolve-paleo-chef-lenexa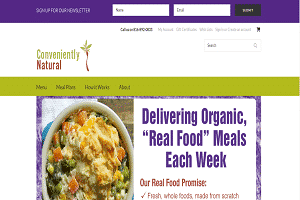 Conveniently Natural
Conveniently Natural, located in South Kansas City, has a focus on healthful meal plans and using organic, clean ingredients in their meals. Although not all items on their menu are Paleo, they do mark all meal items with designations such as gluten free, dairy free and Paleo markings. So this makes it pretty easy to construct a meal plan out of those items that are Paleo. They deliver once a week to addresses within 30 miles of their kitchen location (included are: Kansas City, Mission Hills, Westwood, Roeland Park, Fairway, Prairie Village, Leawood, Overland Park, Lenexa, Olathe, Bonner Springs, Shawnee, Parkville, Riverside, Gladstone, Liberty, Pleasant Valley, North Kansas City, Independence, Blue Springs, Raytown, Lees Summit, Grandview, Belton, Raymore, and Peculiar)
For more information on Conveniently Natural and for prices see:
http://www.convenientlynatural.com/
Conveniently Natural Reviews:
http://injohnnaskitchen.com/2011/07/i-ate-here-conveniently-natural/
https://www.happycow.net/reviews/conveniently-natural-kansas-city-26371
https://reviews.birdeye.com/conveniently-natural-147087473915108
Conveniently Natural Facebook Reviews: https://www.facebook.com/pg/ConvenientlyNatural/reviews/?ref=page_internal
Conveniently Natural Yelp Reviews: https://www.yelp.com/biz/conveniently-natural-belton
Canihaveabite
Canihaveabite focuses on clean eating and partnering with local farmers for the ingredients in their monthly menus. Although not dedicated specifically to the Paleo Diet, they offer a Paleo meal plan for those on the diet, as well as vegan, vegetarian, omnivore and clean meal plans. Eggs used in the meals are pasture raised, produce is seasonal, local and organic and meats are grass fed. For more information on Canihaveabite and for prices see: http://www.canihaveabite.com/
Canihaveabite Reviews:
http://injohnnaskitchen.com/2014/02/ate-canihaveabite-kansas-city-mo-gluten-free-dairy-free-veg/
Canihaveabite Facebook Reviews: https://www.facebook.com/pg/canihaveabite/reviews/?ref=page_internal
Canihaveabite Yelp Reviews: https://www.yelp.com/biz/canihaveabite-kansas-city-5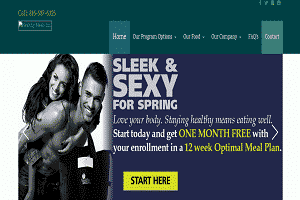 Healthy Meals, Inc.
Health Meals, a another Kansas City meal delivery service focusing on various types of Clean meals geared towards multiple conditions and meal preferences such as for diabetics, pre-natal care, lactose intolerance as well as Paleo and other diets like HCG. One unique aspect of Healthy Meals is that each persons meal plan is customized based on answers you give to an initial intake questionnaire – so their programs are really designed to take into account allergies and health goals. Meals are delivered daily Monday through Friday in the Kansas City region, with meals left in a thermal cooler with plastic ice blocks to keep them cool throughout the day.
For more information on Healthy Meals, Inc. and for prices see:
https://www.healthymealsinc.com/
Healthy Meals, Inc. Facebook Reviews: https://www.facebook.com/pg/HealthyMealsInc/reviews/?ref=page_internal
Healthy Meals, Inc. Yelp Reviews: https://www.yelp.com/biz/healthy-meals-inc-kansas-city
This post contains affiliate links. Thank you for supporting us! Click here to learn what this means.
National Companies Offering Paleo Meal Delivery to Kansas City
Local companies are great resources for those occasional nights when you can't make time for meal-prep. But if you know your week is going to be crazy, if you're travelling, or if you'd simply like to have pre-prepared meals on hand, you might order from a national company. Unlike many of the local companies, these national companies cater specifically to Paleo customers, and you can be certain that the food you eat is sourced from local, organic produce, and pastured, humanely raised proteins. These companies are also great resources if you're on a specific Paleo plan like Autoimmune Paelo, Paleo-Zone, or elimination diets. Most of these companies offer time-saving add-ons, too. You can order bone-broths, rendered fats, and snacks, which can help cut down cooking time on those nights you choose to cook. Once you've placed your order with a national company, their chefs create meals, which then arrive express to your door, fresh or frozen.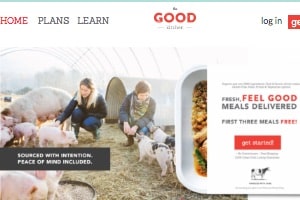 The Good Kitchen
The Good Kitchen has been focusing on Paleo food delivery since 2011, when the opened their doors initially as modPALEO, before rebranding as The Good Kitchen. They source organic and/or GAPS certified produce, 100% grass fed and grass finished beef, pastured eggs, poultry and pork and seafood watch certified fish and shellfish for their meals. They also partner directly with local farms in the area around their North Carolina based kitchen to source in-season ingredients and craft their weekly changing menus around those ingredients. They offer free shipping on all meals to the greater Kansas City area (and to home and business addresses throughout Missouri), with a minimum of 5 meals per order. They split their menu into different categories, with options for meat based, pork based, seafood based, chicken based and even vegetable based Paleo meals (one of the few services offering Pegan meal options!). They also offer a recently introduced line of healthy lunch box meals for kids. 
See thegoodkitchen.com for menus and prices.
The Good Kitchen is offering a 15% discount for our readers. Use promo code "mypaleos" at checkout for 15% off your first order.
For our detailed write up on The Good Kitchen including reviews, see our in-depth coverage on them.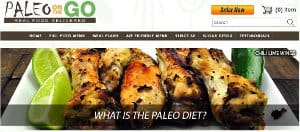 Paleo on the Go
Paleo on the Go, a popular meal delivery service founded in 2012, delivers a great selection of meals and meal plans to the Kansas City area. This company has been highly rated by bloggers and ranked by Paleo magazines and institutions. Their plans are customizable, offering options for single-meal or full-plan purchase. They also have meal plans for those who need AIP specific meals, sugar-detox plans, or the thirty-day elimination challenge. Paleo on the Go personally visits the farms from which they source, and their partners are listed on their website for their customers to explore. Their food arrives at your doorstep, frozen and ready to be heated and served
See paleoonthego.com for prices and meal options.
Note: Paleo on the Go is offering a 10% discount for our readers, use code "MYPALEOS" at checkout for 10% off your entire order – one time use.
For our detailed write up on Paleo on the Go including reviews, see our in-depth coverage on them.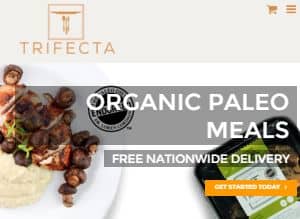 Trifecta
Trifecta, one of the largest companies on this list, offers a Paleo plan, as well as plans that focus on clean eating, vegetarian, and vegan meals. Trifecta's meals are 100% organic, and because the company offers a variety of diet plans, it can be a great option for those who are ordering meals for a household. The company knows that many of its customers are fitness focused, and so it allows you the option to purchase items in bulk, a la carte, so that you may portion your meals yourself. A great benefit of ordering from Trifecta: they offer free shipping to anywhere in the United States.
See trifectanutrition.com for current prices for their Paleo and organic meal delivery Kansas City offerings.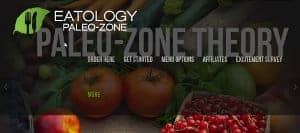 Eatology
Eatology's weekly rotating menu of Paleo-compliant dishes also follows the Zone protocol, which focuses on portion control and macronutrient balance for those looking to lose weight. Eatology is one the most affordable options on this list, and price their food based on blocks (portion sizes). Regardless of content, a two block (medium) meal is $10.50 and a 3-block (large) meal is $12.75. Eatology also offers "party-platter" versions of their meals, which contain twelve blocks – enough for a family of four or five. For customers who purchase recurring meal plans, Eatology has great discounts. While they offer local pick-ups options, they also deliver to anyone in the Kansas City area.
See http://www.eatology.co for Eatology's Paleo-zone plans and pricing, including nationwide plans for healthy meal delivery Kansas City options.
Eatology is offering a 20% off promo for our readers (works for first & all later orders), use code "ZACHPALEO" at checkout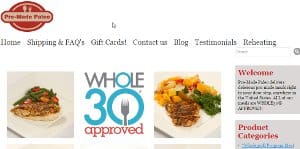 Pre-Made Paleo
Pre-made Paleo is known for their adherence to the Whole30. In compliance with Whole30 principles, the company has a wide variety of ordering options and a great selection of meats and fishes. One of their defining features is their list of rotating specialty items, which often include hard-to-find ingredients like wild boar sausage, alpaca, or water buffalo. They also offer a large list of Paleo snacks, like trail mixes, pork rinds, and RX bars. Though the company used to only offer frozen shipping, they now have an option for shipping fresh food. Depending on when you want your meals to arrive, you can choose from a variety of delivery options.
See premadepaleo.com for prices and Paleo meal delivery Kansas City inclusive nationwide plans
Pre-made Paleo has offered a 5% discount (one time use) on all orders for our readers. Use code "MYPALEOS2018" at checkout
For our detailed write up on Pre Made Paleo including reviews, see our in-depth coverage on them.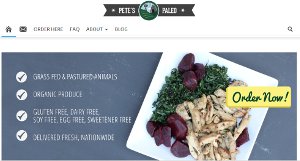 Petes Paleo
Pete's Paleo is a southern California company who maintains close ties to local farmers and offers seasonal, fresh, organic ingredients. The company has been featured on a variety of television programs and in newspapers and magazines. Pete's menu rotates weekly, based on the produce and protein available. They pride themselves on using no added sugars; their food is sweetened naturally with fruits and vegetables, and this makes them a great company for anyone looking to try a 21-day sugar detox plan. Pete's Paleo is also the only company on this list that offers a specific Wahls Paleo plan (an AIP plan that helps people looking for help healing chronic autoimmune disorders).
See petespaleo.com for a complete list of prices, meal plans and healthy food delivery Kansas City options.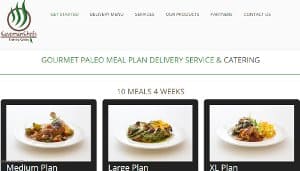 Caveman Chefs
Caveman Chefs is a Colorado-based company run by chefs whose experiences range throughout the restaurant and catering industry. Their Paleo meals are created from locally sourced produce, meat, and wild-caught fish. You have the opportunity to choose the size of your meals (medium, large, and extra-large) and meal plans are priced by quantity rather than content. You also have the opportunity, when you order, to specify dislikes, dietary restrictions, and food allergies.
Visit http://www.cavemanchefs.com for more information on their Paleo delivery Kansas City options
Caveman Chefs has offered 10% off all orders by mentioning the promo #ZachmyPALeos in the order comments or mentioned by phone during checkout.
For our detailed write up on Caveman Chefs including reviews, see our in-depth coverage on them.
Every Year there are More Options for Paleo Meal Delivery Kansas City & Paleo Delivery Options
It's useful to mention that many of these National companies offer packaging convenient for those travelling out of town. But if you're in a new city and are interested in supporting the local economy, check out a few of our other articles detailing ordering options in other cities. Eating Paleo is incredibly rewarding, and we also know that it can occasionally be difficult to create and adhere to a lifestyle that includes consistently healthy food. A bit of research and preparation is all it takes to stay on track with your healthy eating habits. Even if you love cooking, it can be useful to step away from the kitchen every now and again. By supplementing your kitchen prep and home cooking routine with a few pre-made meals it becomes much easier to sustain your Paleo Diet. We hope this lists provides you with a wide variety of options you can explore if you need a bit of help maintaining your Paleo Diet. Whether your plan is AIP specific, or if you're vegan and vegetarian, there's something for everyone, and we hope you can find something that appeals to you. These places are worth a try!
Other Paleo Delivery Kansas City Area Companies
If you have any suggestions of other places offering Kansas City Paleo Friendly Meal Delivery or know of Kansas City Paleo restaurants that might offer takeout or delivery options, please let us know in the comments below.