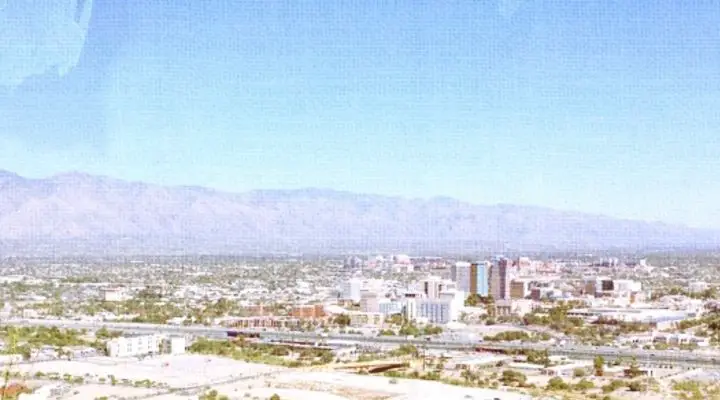 Tucson residents have a wide variety of meal delivery services that will bring them not just Paleo compliant foods, but also foods that fall under sub categories of the Paleo/Grain Free movement as well, such as AIP, Whole 30, Pegan or sugar-and-sweetener free Paleo meals. In this article, we will explore some of the many excellent options out there catering to Tucson residents.
As a resident of Tucson who also follows the Paleo Diet, Whole 30, GAPS, or any other diet that eschews grain, you have a lot of options. The amount of companies serving you is ever increasing. Tucson might be surrounded by a desert, but that doesn't mean that it is lacking in rich, amazing Paleo delivery options.
We cover the following....
Local Paleo Food Delivery Tucson Options
The following company is based locally in the Tucson area, as opposed to the other companies listed below which deliver to all addresses in Tucson but are based outside of Tucson proper.
CLOSED – It's Just Food
Its Just Food is a great option for those living in Tucson who leave nearby one of the Gyms in the area they deliver to. It's Just Food focuses on Paleo meals, following the core Paleo eating principles (no grains, dairy, legumes, seed oils or processed foods). Orders must be placed by Friday night and picked up from one of their participating Gym locations in the Tucson area. They strive to use grass fed beef and pasture raised poultry, eggs and pork in their meals when they are available. It's Just Food is also veteran owned and a local business, which are some other great benefits if looking to support a local company. It is a great option for those living right in Tucson and for those who already frequent one of their partner gyms or have time to pick up meals from one of their partner locations.
For more information on Its Just Food and for prices see:
http://www.itsjustfoodtucson.com/
It's Just Food Reviews:
Its Just Food Yelp Reviews: https://www.yelp.com/biz/its-just-food-tucson
Its Just Food Facebook Reviews: https://www.facebook.com/pg/Its-Just-Food-463380617134338/reviews/
This post contains affiliate links. Thank you for supporting us! Click here to learn what this means.
National Companies Offering Paleo Meal Delivery to Tucson
The companies in this section can be a great option for those who do not live nearby the gym pickup locations of It's Just Food, or those who live in the Tucson area but slightly outside the general metro area. The companies below will deliver to any address in Tucson or the surrounding areas, and focus on wholesome Paleo meals with seasonal ingredients sourced primarily where the companies are based.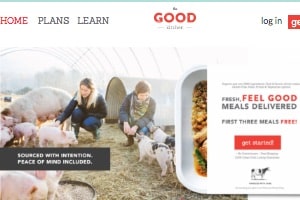 The Good Kitchen
The Good Kitchen cooks with in-season organic produce, grass fed and finished, wild or pasture raised proteins exclusively in their meals, sourcing from farms in their area that they have a direct relationship with.  They disclose all ingredients used in their weekly changing menu, with the majority of the meals qualifying as strict Paleo (they have added in some primal/less strict offerings the last few years based on interest from customers, but still maintain a good portion of their menu focused on the Paleo Diet). You choose the exact meals you want from their rotating menus: a grass fed beef centric menu, pastured pork centric menu, free range pork centric menu or Paleo vegetarian (Pegan) menu. With customizable meal planning in mind, The Good Kitchen (formerly modPALEO) offers weekly, bi-weekly or monthly meal plans or custom one time orders of 5 or more meals. All orders, including those of just 5 meals, include free shipping to your door anywhere in the Tucson region.
See thegoodkitchen.com for The Good Kitchens complete menu and list of healthy meals delivered Tucson / nationwide plans.
The Good Kitchen is offering a 15% discount for our readers. Use promo code "mypaleos" at checkout for 15% off your first order.
For our detailed write up on The Good Kitchen including reviews, see our in-depth coverage on them.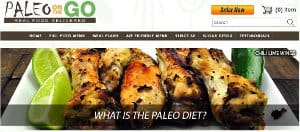 Paleo on the Go
Paleo on the Go focuses on Paleo as a real health movement, supporting those on elimination diets for autoimmune disease and following the diet strictly.  As a testament to this, they have numerous Paleo certifications. They are popular, nationwide, and will deliver their products to all addresses in the Tucson area.
See paleoonthego.com for prices and meal options.
Note: Paleo on the Go is offering a 10% discount for our readers, use code "MYPALEOS" at checkout for 10% off your entire order – one time use.
For our detailed write up on Paleo on the Go including reviews, see our in-depth coverage on them.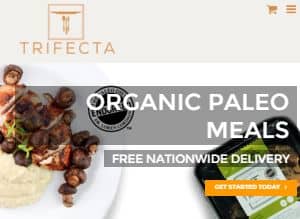 Trifecta
Based in California, Trifecta ships their Paleo meal plans weekly to Tucson residents. They have partnered with famous members of the Paleo community  as part of their commitment to bringing their customers the healthiest meals. Not to mention, each of their meals comes in an eco-friendly container made from corn instead of styrofoam.
See trifectanutrition.com for current prices for their Paleo and organic meal delivery Tucson offerings.
For our detailed write up on Trifecta including reviews, see our in-depth coverage on them.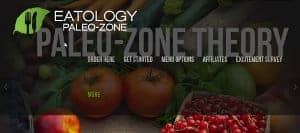 Eatology
Although Eatology is a cost-effective means of bringing delicious foods into your home, they are also nutritious. They strive to maintain the proper rations of fat, carbohydrates, and proteins in their meal plans so that their customers can maximize their body weight. They service all addresses in the Tucson region from their kitchens in Texas.
See http://www.eatology.co for Eatology's Paleo-zone plans and pricing, including nationwide plans for healthy meal delivery Tucson options.
Eatology is offering a 20% off promo for our readers (works for first & all later orders), use code "ZACHPALEO" at checkout
For our detailed write up on Eatology including reviews, see our in-depth coverage on them.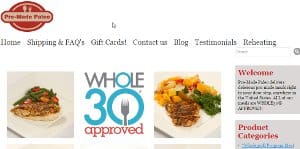 Pre-Made Paleo
Pre-Made Paleo is based out of Atlanta, and they deliver their delicious, Whole 30 diet approved foods to all residents of Tucson as well. They are the officially sanctioned meal delivery service of the Whole 30 diet, and are adherent to the Paleo Diet guidelines.
See premadepaleo.com for prices and Paleo meal delivery Tucson inclusive nationwide plans
Pre-made Paleo has offered a 10% discount (one time use) on all orders for our readers. Use code "MYPALEOS2018" at checkout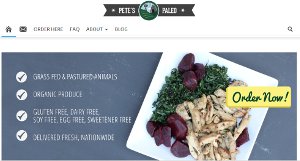 Petes Paleo
Pete's Paleo is another great option for Tucson residents: they deliver fresh foods weekly. Their produce is high quality and organic, and they take care to certify that their proteins are ethically sourced. Uniquely, they offer the Wahls Paleo diet designed by Dr. Terry Wahls for those suffering from chronic illnesses.
See petespaleo.com for a complete list of prices, meal plans and healthy food delivery Tucson options.
For our detailed write up on Petes Paleo including reviews, see our in-depth coverage on them.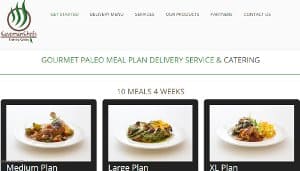 Caveman Chefs
Last but certainly not least, Caveman Chefs specializes in extra creative and internationally inspired meals and recipes. They are a perfect choice if you are looking to add something extra to your meals, and they deliver to all of our readers in the Tucson area.
Visit http://www.cavemanchefs.com for more information on their Paleo delivery Tucson options
Caveman Chefs has offered 10% off all orders by mentioning the promo #ZachmyPALeos in the order comments or mentioned by phone during checkout.
For our detailed write up on Caveman Chefs including reviews, see our in-depth coverage on them.
Every Year there are More Options for Paleo Meal Delivery Tucson Paleo Delivery Options
There are many reasons to choose a grain-free or Paleo lifestyle, and no matter what you're reason, you should never have to be inconvenienced for it. Tucson has an amazing availability of products suited for you, which makes creating Paleo meals an easy, affordable choice. It should never become a burden to eat healthy, which is why we've outlined some of the excellent ways in which you are able to get Paleo foods in Tucson. Knowing that your food is coming from a Paleo compliant kitchen is an extra relief, and helps you to stay at your healthiest. No matter where you are or what is happening in your life, this article is full of companies that are there to see you through.
Other Paleo Delivery Tucson Area Companies
If you have any other suggestions of other places offering Tucson Paleo Friendly Meal Delivery or Tucson Paleo restaurants that might offer takeout or delivery options, please let us know in the comments below.