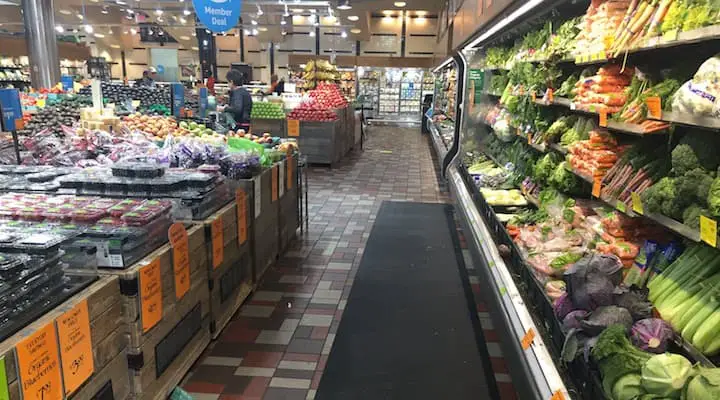 When looking around Whole Foods I often have wondered if there is a specific section I should be looking for Paleo and Whole30 friendly products. Yes most whole fruits and vegetables would qualify, but what about packaged products and prepared foods catering to these diets? In this post, I go over what I have found.
Does Whole Foods have a Paleo section? There is not a single dedicated Paleo section at Whole Foods. Instead, there are several small areas of Paleo and Whole30 approved foods in different departments around the store. For example there are often Paleo friendly prepared foods in the packaged sauce, energy bar, dairy and hot bar sections.
Paleo Whole Foods Finds
In the last several years, Whole Foods has taken notice of the Paleo and grain-free movements. In some cases, they partnered with big name Paleo and health food bloggers. In other areas, they have made sure to carry a portion of the growing assortment of products catering to these diets.
Here is a department by department, aisle by aisle tour of Paleo, Whole30 and Keto friendly products at Whole Foods:
Paleo in Whole Foods Prepared Foods Department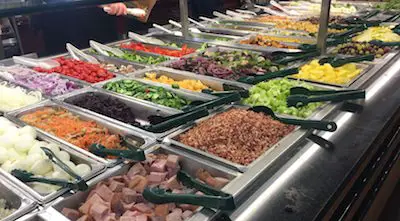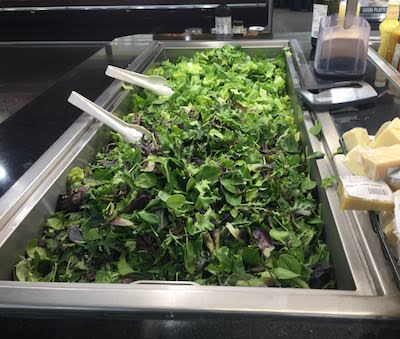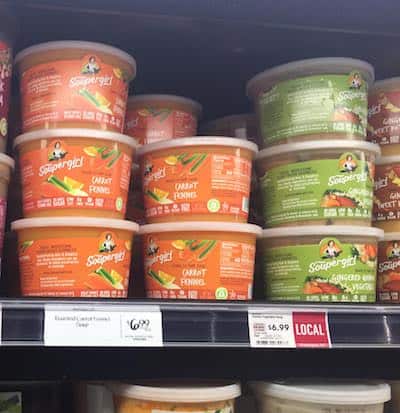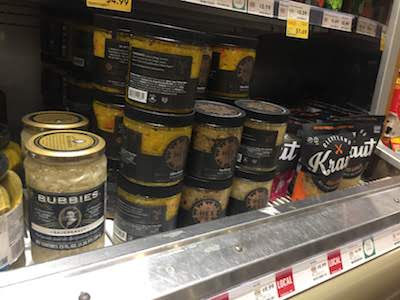 Paleo in Whole Foods Produce Department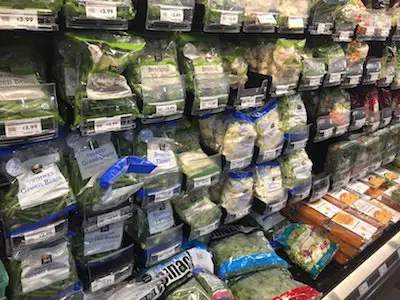 Paleo in Whole Foods Bulk Department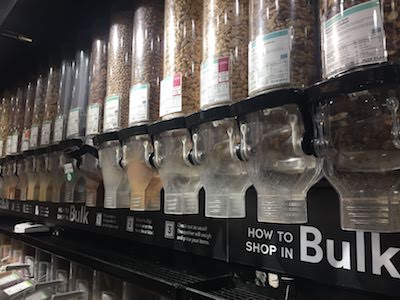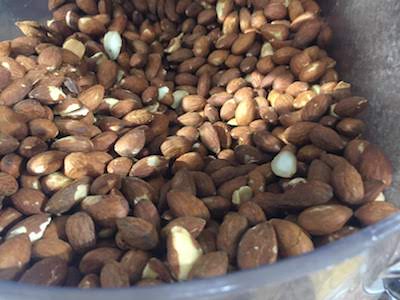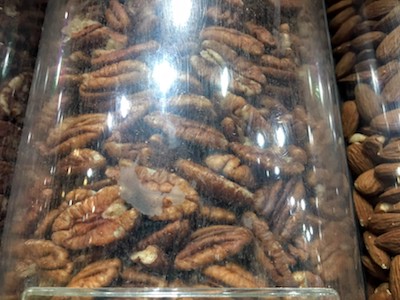 Paleo in Whole Foods Grocery Department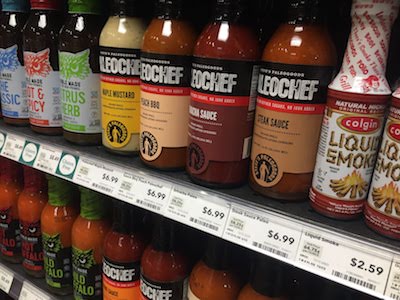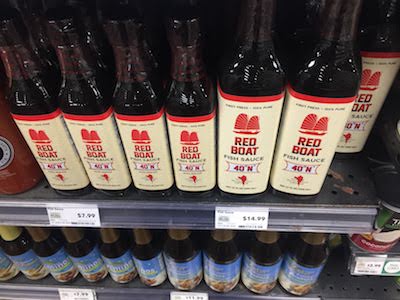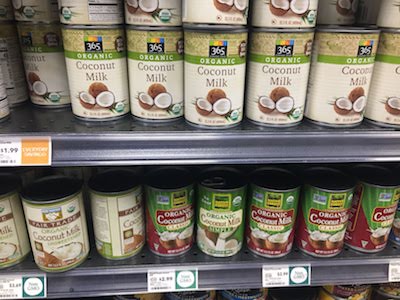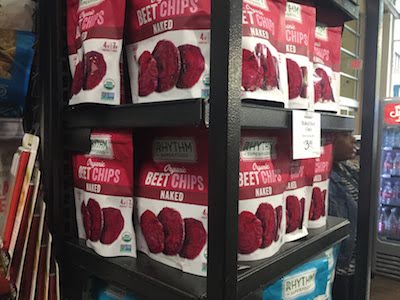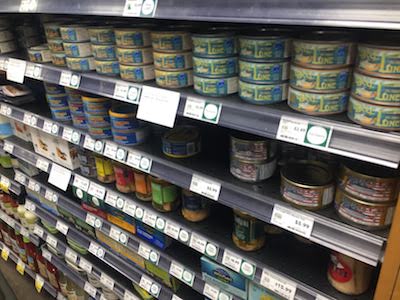 Paleo in Whole Foods Dairy Section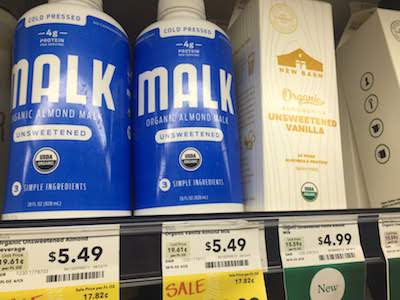 Paleo in Whole Foods Frozen Aisle
Paleo in Whole Foods Seafood Department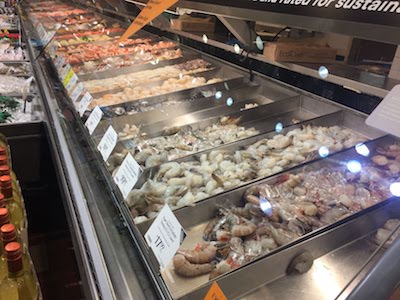 Paleo in Whole Foods Meat & Poultry Department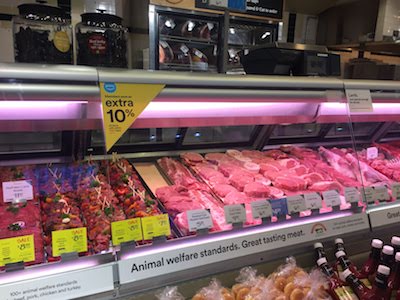 Whole Foods Paleo Hot Bar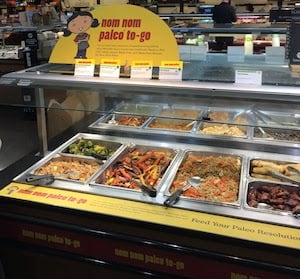 In January of 2018, Whole Foods market ran a partnership with the blogger Michelle Tam of Nom Nom Paleo. As part of that partnership, a section of the Whole Foods hot bar at stores nationwide had a selection of Paleo friendly dishes from her cookbook!
In addition, the store placed little cartoon stickers on the price tags of items selected by Michelle Tam as her favorite Paleo/Whole30 friendly items available at Whole Foods.
Unfortunately, I have not seen an announcement yet about another upcoming promotion between Nom Nom Paleo and Whole Foods, although depending on the store they may still carry her magic mushroom powder.
Nom Nom Paleo Whole Foods Hot Bar Dishes
Here are some example dishes from the Nom Nom Paleo cookbook that has been served in the Whole Foods hot bar:
Chicken Tinga
Roasted Squash with Romesco Sauce
Cumin, Cilantro & Lime Cauliflower Rice
Tex Mex Beef & Cauliflower
Pineapple Pork
Ginger Sesame Carrots
Pot Sticker Stir-Fry
Bacon Brussels Sprouts with Kimchi Applesauce
Whole Foods Paleo Granola in Bulk?
In my experience, the whole foods bulk section has a number of the ingredients you would need to create a wonderful Paleo Granola, but typically does not offer a pre-assembled Paleo granola.
For example, here is a recipe created by Whole Foods themselves of a Paleo Granola. The ingredients are likely to be available in your local Whole Foods Market bulk bins (they tend to create recipes that highlight ingredients available in their stores):
raisins
unsweetened dried coconut
cashews
almonds
green pumpkin seeds
sesame seeds
cinnamon (bulk spices)
sea salt (bulk spices)
these additional ingredients will require going into the other aisles:
In addition, local Whole Foods stores often do carry Paleo granolas brands, for example Paleonola Original Grain-Free Granola. However in my experience these are available on store shelves and not in bulk bins in the Whole Foods bulk section.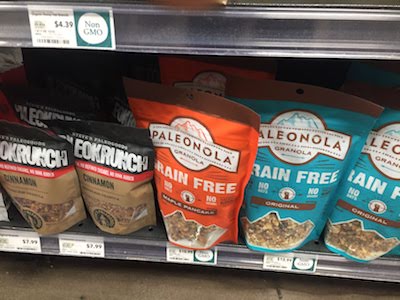 However, you may find something different in your local Whole Foods as products offered are typically regional and vary by individual store. If you do come across one at your local store please drop us a not in the comments section below!
A note of caution. Paleo granolas such as the recipe above tend to be very nut and seed heavy. For this reason, you may want to reserve it as more of a treat than an everyday breakfast food.
Related Questions
Does whole foods have a whole30 section? Whole Foods does not have a dedicated Whole30 section, instead Whole30 friendly products are found in clusters throughout the store in various departments and aisles. Beyond the typical produce, seafood and meat & poultry departments you can sometimes find packaged smoothies, soups and cured meats.
Does whole foods have a keto section? Whole Foods doesn't have a Keto section, but does carry many Keto friendly foods throughout the store. In addition to Keto friendly produce, meats and dairy, there are a number of Keto friendly prepared foods, like guacamole, cured meats and an extensive olive bar and many other low net carb foods.