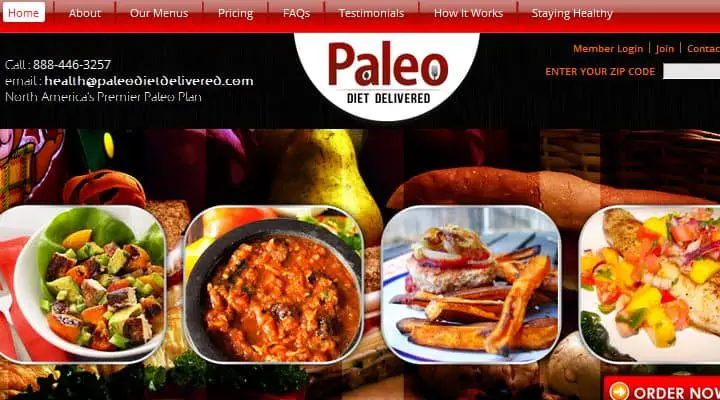 Looking for the Paleo Diet Delivered paleo meal delivery service advertised on Gilt and Groupon? Hoping to save 50% or more on Paleo food delivery to your home or office? There have been some amazing 50% plus off sales run for this service through Gilt in select cities: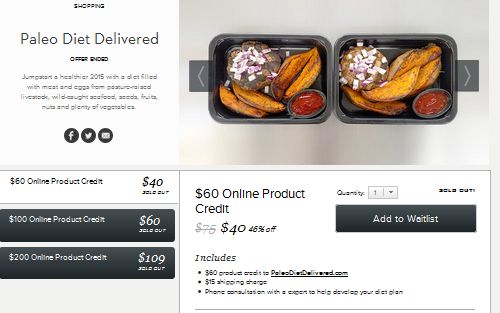 And even groupon:
Interestingly, there was a deal through livingsocial as well that mentioned the company name as "Paleo Meals Delivered" but then linked to the paleodietdelivered.com website. I had checked for Paleo Diet Delivered reviews (as well as paleodietdelivered.com reviews) to see what others had to say about the site, and that was when I started to notice a problem.
We cover the following....
Is the paleodietdelivered.com website down?
If you view the paleodietdelivered.com website, everything appears to be fine. You are able to place items in your cart:
and even the checkout page looks normal:
But a few signs show that something is not right with the company. After repeated attempts on multiple dates to chat with customer service which was always unavailable: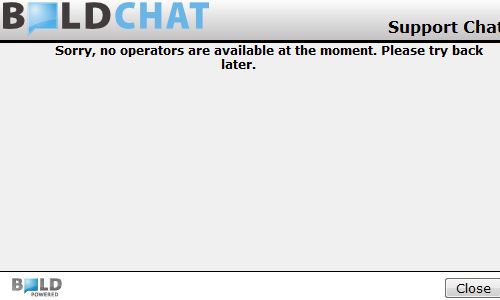 I tried emailing customer service – no luck. I finally looked up the Paleo diet delivered contact number. I tried calling the paleo diet delivered phone number. They appeared to have disconnected their phone. So my best guess would be they are longer in business. Maybe all of those big sales were costing them too much. At least that as far as I was able to get.
This post contains affiliate links. Click here to see what this means.
The good news, there are lots of alternative companies offering Paleo Prepared Meals for Delivery:
There are a number of great companies available these days that offer paleo delivery to your home or office. A number of these services are even cost competitive with what Paleo Diet Delivered was offering (Paleo Diet Delivered Meals were $15-$17 per meal when I checked), so even with the Gilt and Groupon discounts that only brought them down to about $9-$11 per meal including the discount. Depending on which dishes you order, many of the companies below offer meals in the $9-11 dollar range as part of their standard pricing. Especially when you factor in that some of these companies offer free shipping, the prices are cost competitive with the deals on Paleo Diet Delivered offered on Gilt, Groupon and Living Social.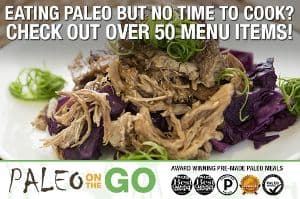 Paleo on the Go
Paleo on the Go, which focuses on making paleo food delivery affordable, offers home delivery of Paleo meals nationwide. They still commit to using organic proteins such as beef, lamb and chicken and wild seafood, but use organic produce based on those items that specifically fall on the dirty dozen list. They offer some unique meal plans, such as those following the Autoimmune Paleo Diet. See paleoonthego.com for menus and prices. Note: Paleo on the Go has offered a 10% off coupon code for readers of this blog: use "MYPALEOS" at checkout for 10% off your entire order – one time use.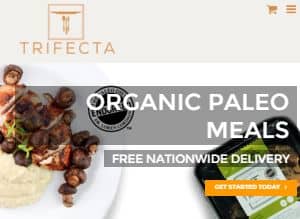 Trifecta Nutrition
Trifecta is one of the newer paleo delivery services which offer free nationwide shipping of their refrigerated (never frozen) paleo meals. This is a big selling point, especially when combined with their low average prices prices for their meal plans and high quality ingredients like organic produce, and grass fed meats. Trifecta is backed by some big names in the Paleo world, such as Dr Lauren Cordain. See trifectanutrition.com for current meal plan prices.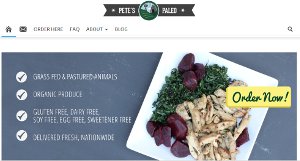 Petes Paleo
Pete's Paleo is a paleo meal delivery service based on of San Diego CA, but like Paleo Diet Delivered they deliver to addresses nationwide. They source their produce from local farms in their area in southern California, giving them access to great seasonal produce throughout the year. They also have high quality standards for grass fed, pastured proteins and use no sugar in their cooking. Meals from Pete's Paleo are delivered refrigerated, not frozen another thing that sets them apart from other companies. See: https://www.petespaleo.com/ for a complete list of prices and meal plans offered through Pete's Paleo.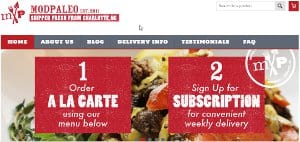 modPALEO
modPALEO is another nationwide meal delivery service delivering 100 percent Paleo meals. They source meats and produce from local farmers they know and commit to grass fed, grass finished proteins. One unique feature unlike Paleo Diet Delivered is that they offer you to purchase any number of entrees, you are not locked in to a set weekly plan, in contrast to Paleo Diet Delivered which required ordering 10 or more entrees at a time. See thegoodkitchen.com (they recently rebranded from modPALEO to The Good Kitchen) for prices and menus. The Good Kitchen is offering a 15% discount for our readers. Use promo code "mypaleos" at checkout for 15% off your first order.
For our detailed write up on The Good Kitchen including reviews, see our in-depth coverage on them.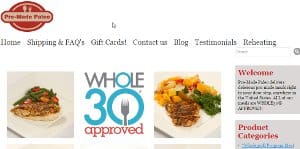 Pre Made Paleo
Pre Made Paleo is another meal delivery service that offers paleo meal delivery nationwide (including HI and PR). In addition to paleo meals, they also offer a number of additional products, such as snack bars, cooking fats, pork rinds and even offer meals with exotic meats. See premadepaleo.com for current prices and all meal plan options. Pre-made Paleo has offered a 5% discount for our readers on all orders, enter promo code "MYPALEOS2018" at checkout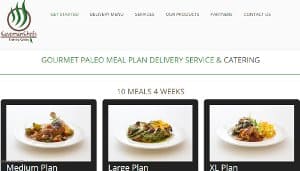 Caveman Chefs
Caveman chefs is a gourmet Paleo delivery service based out of Colorado that delivers paleo meals throughout the continental US. Previously operating as one of the first Paleo restaurant and catering companies in Colorado, they offer humanely raised meat and local Colorado salmon as well as their own line of Paleo compliant sauces delivered to your door. See cavemanchefs.com for full pricing and menus. Caveman Chefs has extended a 10% off discount on all orders when you mention promo "#ZachmyPALeos" when calling or via the notes on your order.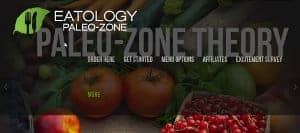 Eatology
Eatology Paleo Zone is a nationwide Paleo prepared meals service that combines the careful balancing of proteins, fats and carbohydrates specified in the zone diet with the high quality plant and animal products of the Paleo diet. Eatology is based in Texas near the Univ. of Texas A&M but ships meals to addresses nationwide. See http://www.eatology.co to learn more about Eatology's Paleo-zone meal plans. Eatology is offering a 20% off promo for our readers (works for first & all later orders), use code "ZACHPALEO" at checkout
For our detailed write up on Eatology including reviews, see our in-depth coverage on them.
For our detailed write up, including reviews, see our in-depth coverage on Eatology.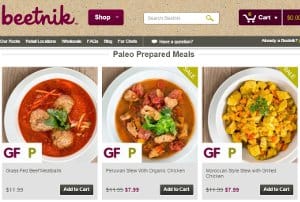 Beetnik Foods
Beetnik Foods offers paleo and gluten free frozen meals that are both available to purchase at select Whole Foods locations in the frozen foods aisle as well as offering paleo home delivery directly from the company to your home or office. Meals come in plastic containers that are ready to be reheated by microwave. The company also offers a number of grass fed meat and wild seafood products for use in your own cooking. To learn more about Beetnik Foods, please see our full write up in our paleo food delivery service article.   We hope that this article has saved you some time and aggravation with trying to track down and order from Paleo Diet Delivered. Just know that there are many great options for ordering paleo delivery meals. If you have any experiences with Paleo Diet Delivered or any other paleo meal delivery services, please share them in the comments below. I'm sure everyone would love to hear them.