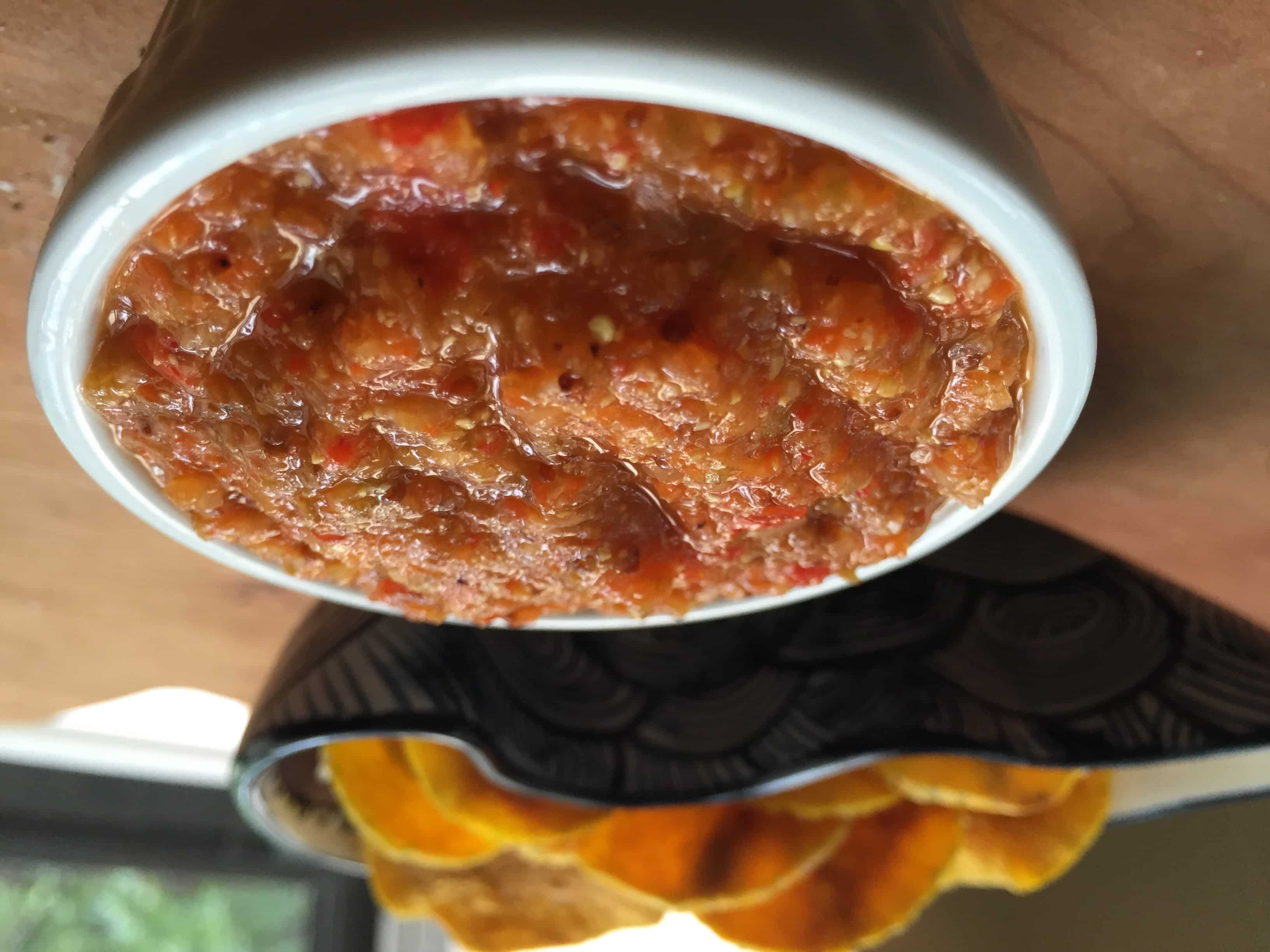 We came across this recipe for hot sauce travelling across Panama and fell in love with the unique blend of flavors, such as mustard, garlic and peppers. We have found the homemade version works well both as a dipping sauce for chips, similar to a fiery salsa, as well as a sauce for entree dishes such as fish (or just about anything).
Given the limited options for peppers in our area, we made this version with some beautiful green and red jalapeno peppers we picked up at a local farmers market in combination with regular red bell peppers. Feel free to increase the amount of red bell pepper to make a less spicy version that is more similar to salsas. Increase the ratio of jalapeno and decrease the red bell pepper to create something closer to a more traditional hot sauce.
Below is an example of one of our new favorite pairings, using this recipe as fresh dipping sauce for homemade Paleo butternut squash chips.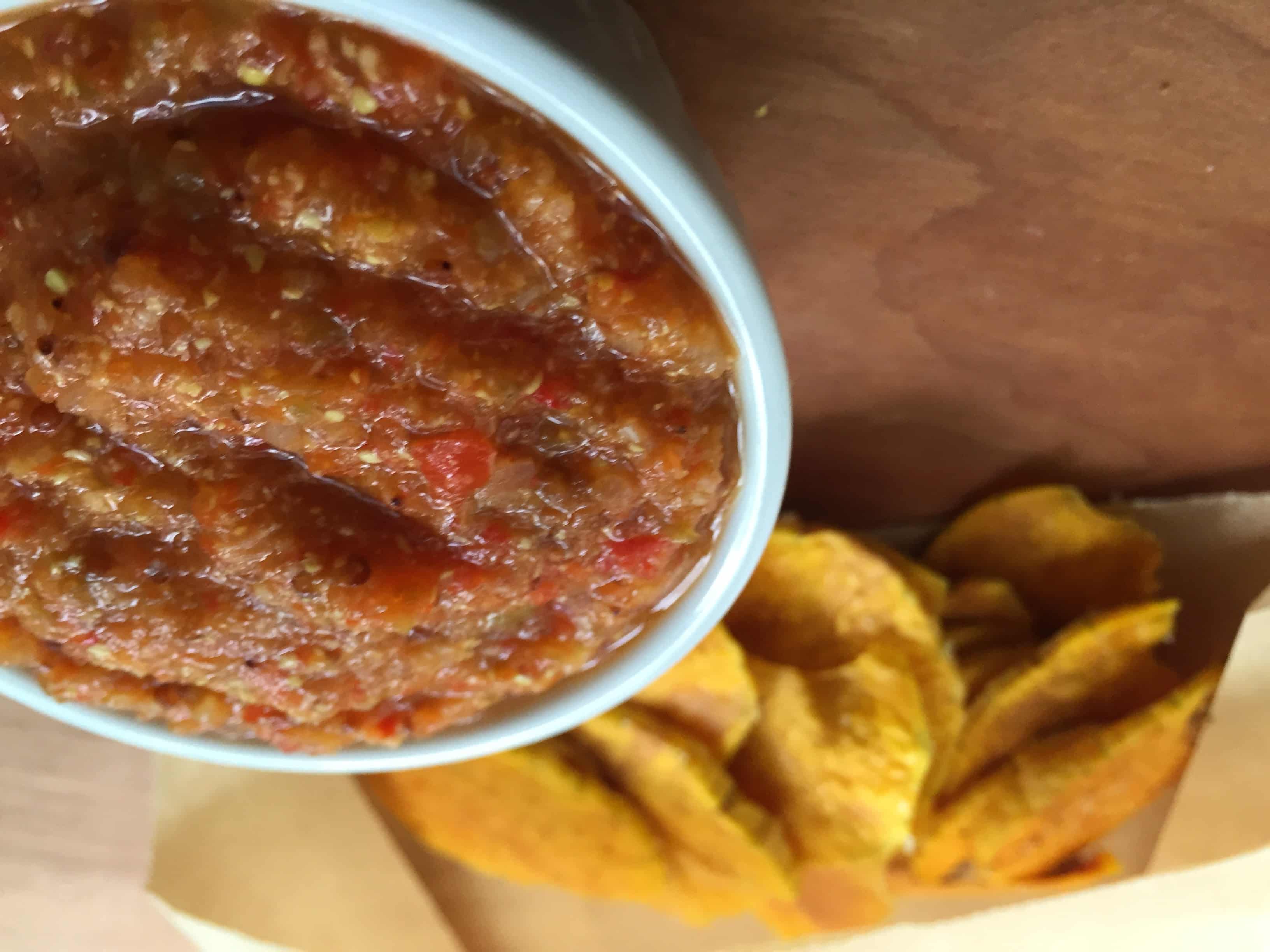 Ingredients – Panamanian Style Fiery Pepper Sauce
Jalapenos, 6 small (or to taste), deseeded
Red Bell Pepper, 1 whole
Onion, 1/2 medium
Garlic, 6 cloves
White Wine Vinegar, 1 Tbsp
Mustard Seed, 2 Tbsp, either from additive free mustard powder or organic Paleo friendly Mustard
Salt to taste
Pepper to taste
Making the Hot Sauce – Steps
Prep all ingredients (chopped jalapeno, red bell peppers, onion, garlic, vinegar, mustard and salt) and combine in a food processor. Note that ingredients can be adjusted to taste. As noted above, you can adjust the ratio of red bell pepper to jalapenos to achieve both the heat level and consistency you desire.
Note: Be sure to wear rubber gloves when chopping the jalapenos to avoid skin irritation. Make sure to remove all jalapeno seeds before adding the peppers to the food processor. 
Once the spice blend is combined to form a smooth blend, reminiscent of a salsa, remove the mixture from the food processor and place into a small pot. Heat ingredients on medium-low heat for 4-5 minutes, until the garlic and onions take on a cooked flavor.
Remove the ingredients from the stove, and adjust the salt, black pepper, and other levels to taste. Store in the refrigerator for up to two weeks, otherwise freeze unused portions for future use.