With the vast food options available in New York, there are restaurants that cater to all types of eaters, including increasingly those on the Paleo diet. Some paleo restaurants in NYC strictly follow the diet guidelines, while others offer a portion of the menu that qualifies as Paleo. New York City is a great place to be on the Paleo Diet if you know where to look.
Below we go over best bets for strict paleo and paleo friendly places in New York City and guide you through some of your best options all over the city for grain free, gluten free, local, grass fed and organic eating. 
This article is part of our Paleo NYC Series:
• 13 Paleo Meal Delivery NYC services
• 15 Of the Best NYC Paleo Restaurant Options
We cover the following....
Strict Paleo Restaurants NYC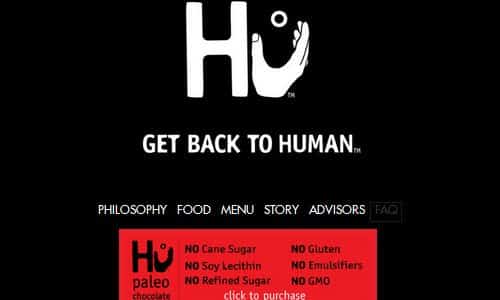 Hu Kitchen
If you are looking for a "Paleo Heaven" in NY, Hu Kitchen is THE place to start. With their vast diner-like menu of paleo breakfasts, bowls, soups, organic fresh juices and even deli style paleo prepared foods, you will have no trouble finding something to eat at Hu Kitchen. Their menu is entirely gluten free and the vast majority of items are strictly paleo. Unless specifically marked, all items on the menu are dairy and grain free – as one example of a non paleo ingredient. you have the option of adding quinoa to some of their bowls as an option. They source only grass-fed, pastured meats and organic poultry and eggs, and wild seafood. All ingredients are non-GMO and they choose organic for those ingredients that traditionally contain high amounts of pesticides.  The only sweeteners ever used in their food or drinks are organic coconut sugar, unfiltered honey, and maple syrup. In additional to the majority of meals qualifying as paleo, there are quite a number of options that qualify as paleo vegetarian and paleo vegan as well. Hu Kitchen is about as close as you can find in NYC in terms of a hundred percent paleo restaurant. If you are a paleo nyc foodie or just visiting New York and need a paleo friendly meal, Hu Kitchen should definitely be at the top of your list.
Location: 78 5th Avenue (near 14th street) New York, NY 10011
Sample Paleo Dishes:
Paleo Vegetarian Chili with sweet potato, onion, parsnips, carrots, organic celery, turnips, organic tomatoes, garlic and pimenton spice
Organic Baked Chicken Tenders with almond meal, organic eggs, smoked paprika and cayenne pepper
Organic "crack" coffee featuring sumatran organic coffee, organic coconut oil and organic grass-fed butter
Website: http://hukitchen.com
Hu Kitchen NYC Reviews (Paleo):
http://www.beyondthebite4life.com/2014/07/paleo-restaurant-review-hu-kitchen.html
http://www.themerrymakersisters.com/hu-kitchen-review-best-place-eat-paleo-new-york/
http://paleomagazine.com/paleo-friendly-restaurants-in-nyc-hu-kitchen/
http://www.thebalancedblonde.com/2013/11/14/interview-with-hu-kitchen-ceofounder-jordan-brown/
http://paleoporn.net/paleo-restaurant-hu-kitchen/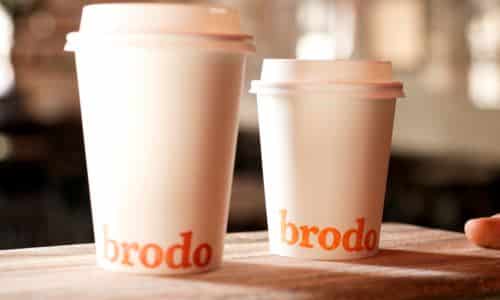 Brodo
Brodo is a small storefront window selling homemade paleo bone broths made from scratch. It was opened as a next door add-on to the Hearth restaurant (also worth considering, see below) by the owner and chef Marco Canora who has been following the Paleo Diet for the last 5 years for health reasons. They offer 3 base bone broths using either beef or poultry bones. They also mention they have off menu "specialty broths such as seaweed vegetable" available presumably for paleo vegetarians. They offer a menu of add-ins to compliment each broth that you can mix and match based on flavor preferences or health considerations, such as fermented beet juice, roasted garlic puree or bone marrow, allowing endless flavor combinations. It is a new concept in to-go fast food paleo options, something to pick up as a light breakfast on the way to work or as a light lunch on a cold day.  The concept has really taken off so far. You often see a line of people in the mornings waiting for their bone broths served in to-go coffee cups as a kick start to their day. 
Location: 1st Avenue at 12th Street, New York, NY
Sample Paleo Menu Items:
Hearth Bone Broth made with whole stewing hens, turkey legs, beef shin, chicken feet, water, onions, carrot, celery, whole tomato, parsley, sea salt, black pepper, bay leaf
Organic Chicken Bone Broth made with organic chicken carcasses, onions, carrot, celery, parsley, sea salt, black pepper and bay leaves
Gingered Grass Fed Beef Bone Broth made with 100% grass fed beef bones, onions, carrot, celery, tomato paste, fresh pressed ginger, thyme, parsley, bay leaf (may need to inquire about tomato paste ingredients)
Website: http://www.brodobroth.co/
Brodo NYC Reviews (Paleo):
http://www.grassfedgirl.com/paleo-things-to-do-in-new-york-city/
http://www.nytimes.com/2015/01/07/dining/bone-broth-evolves-from-prehistoric-food-to-paleo-drink.html?_r=0
Paleo video review of Brodo from the Paleo Manifesto:
If you are strict Paleo and haven't found what you are looking for in the more strict/dedicated Paleo restaurants above, one other option is to order takeout from one of the dedicated Paleo companies listed in our article on Paleo meal delivery new york city services that even includes options for getting NYC autoimmune paleo delivery meals for example from POTG.
Paleo Friendly Restaurants NYC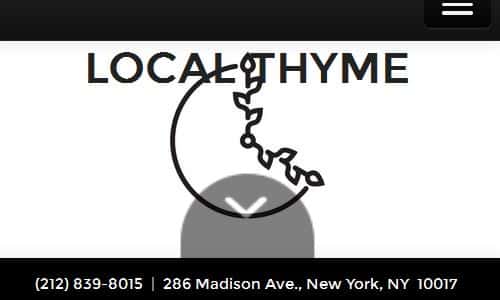 Local Thyme
Local Thyme is a casual eatery in midtown catering to the gluten free, paleo, raw and vegan crowds. They mark each menu item with either paleo, GF, V or R designations and disclose the ingredient list so you know what you are getting. They offer paleo friendly drinks, treats, breakfast, local salad, coffees and local plates. Their menu states their food is always free of GMO's, soy, lactose, and processed sugar and that their menu includes a high ration of local and seasonal ingredients, including pasture raised meat from local farmers.
Location:  286 Madison Ave (near 40th st)., New York, NY 10017
Sample Paleo Menu Items:
Roasted Shitake and Crimini Mushrooms with flat leaf parsley, olive oil and truffle salt
Market grass fed steak "Local Plate"
Raw Chocolate Brownie with Dates, Cacao Powder, Apricots, Raisins, Avocados, Walnuts and Honey
Website: http://www.localthymenyc.com
Local Thyme NYC Reviews (Paleo):
http://www.paleoista.com/food-and-drink/paleoista-approved-its-about-thyme/
http://www.grassfedgirl.com/paleo-things-to-do-in-new-york-city/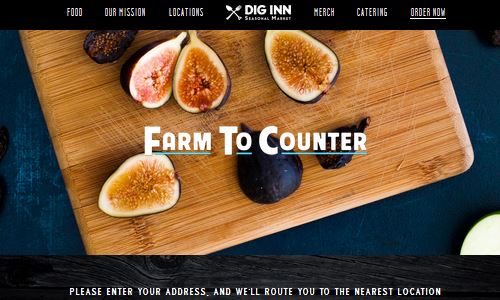 Dig Inn Seasonal Market
Dig Inn with it's multiple locations throughout Manhattan is a paleo friendly place to pick up a quick meal, with it's emphasis on high quality local farm to table ingredients. It is not a strictly paleo place by any stretch, as there are options to add grains on many meals, but they have constructed the menu in a thoughtful way, to make it easy to order your plate with either a base of grains or a base of greens. They further commit to making food to-order, stating "you'll find grills, flames, and all the other good stuff people use to cook real food behind our counters. If there's a steak on your salad, we're grilling it ourselves, on the spot." From their mission they are "democratizing the farm-to-table movement by offering ridiculously good food at a reasonable price".
Locations: 11 Manhattan area locations
Sample Paleo Menu Items:
Charred Chicken Plate on a bed of Spinach
Serious Green Juice Raw and Pressed in House with Romaine, cucumber, apple, kale, spinach, celery, parsley, lemon and ginger.
Wild Sockeye Salmon Plate
Website: https://www.diginn.com/
Dig Inn Seasonal Market NYC Reviews (Paleo):
http://www.paleoista.com/food-and-drink/dig-inn-and-get-paleo/
http://baobabwellness.org/paleo-eating-on-the-run-made-so-easy/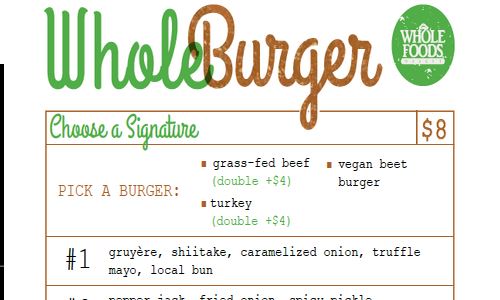 Whole Burger (inside Whole Foods Bowery and Tribeca Stores)
Whole Burger, a grass fed burger counter inside two downtown area NYC Whole Foods stores (Bowery and Tribeca locations) allows you to enjoy a paleo burger while fitting in some grocery shopping. The beef burgers are made with 100% grass fed beef and can be ordered with a lettuce wrap instead of a bun, including a number of optional vegetables as toppings such as tomatoes, onion or avocado. According to their website "every piece of meat at Whole Burger meets our strict quality standards for animal welfare, meaning that all chicken, pork and beef comes from suppliers who are dedicated to improving the life of animals."
Locations: 95 E Houston St (At Bowery) New York, NY & 103 Warren St (at Grenwich St) New York, NY
Sample Paleo Menu Items:
100% Grass Fed Beef Burger (or double) inside Lettuce Wrap
Website: https://www.wholefoodsmarket.com/service/bowery-burger
Whole Burger NYC Reviews (Paleo):
http://thelazypaleo.com/2015/05/15/my-paleo-city-guide-eating-out-in-new-york/
http://www.dnainfo.com/new-york/20140801/tribeca/burger-joint-opens-tribecas-whole-foods
Gingersnaps Organic
Although primarily marketed for their cafe, fresh juices and nut milks, Gingersnaps Organic, a west village cafe, has a large number of what would be traditionally considered paleo foods on it's menu. These include dishes like Zoodles (zucchini noodles), beet chips, kelp noodle ramen, homemade guacamole and the list goes on and on. Although probably 70% of the menu would be considered 100 percent paleo without the need to ask for substitutions, there are some items you may have to ask to sub out in certain dishes (mainly sprouts in salads, nutritional yeast and brown rice vinegar) depending on whether you include these items in your definition of paleo. That said, this is a surprisingly paleo friendly place, even including desert options that almost all paleo adherents would consider paleo friendly. This may not be that surprising considering they are a 100% gluten free raw vegan restaurant (something that get's closer to Paleo than many realize). They state their "ingredients in our dishes are 100% organic", that they have a "dedication to using high quality, organic, sustainable and environmentally friendly products" and that "there is no gluten in this facility". In terms of paleo vegan restaurant food, this is probably the mecca in NYC.
Location: 113 West 10th St. New York NY
Sample Paleo Menu Items:
Cappuccino with house made almond milk using only organic almonds and filtered water
Cauliflower Soup made with only cauliflower, olive oil, onion, garlic, sea salt
Zucchini Almond "Hummus" made with almonds, zucchini, tahini, lemon, olive oil, garlic, cumin, coriander, sea salt and black pepper
"Doughnut" Holes made with almond flour, maple syrup, date paste, dried coconut, vanilla, cinnamon, sea salt, nutmeg
Website: https://organicallyjamie.com/menu/
Gingersnaps Organic NYC Reviews (Paleo):
http://livingmaxwell.com/organic-restaurants-nyc
http://wellandgood.com/2015/01/19/raw-vegan-eatery-gingersnaps-organic-moves-to-west-village/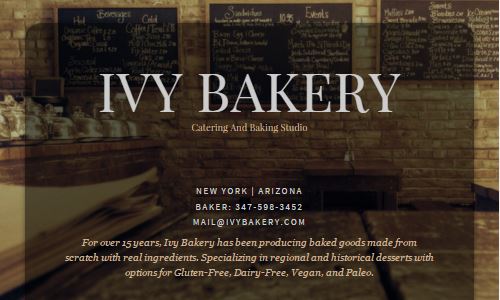 Ivy Bakery
Although their retail locations have since closed after many years, I thought it would be helpful to mention Ivy Bakery as one of the few gluten free NYC bakeries offering paleo friendly options.  However, you now have to order directly from them as they have transitioned to a catering bakery business in NY. Be sure to mention you are paleo when ordering. The chef and owner also follows a Paleo lifestyle and should be quite familiar with the requirements. Another promising sign is that they they offered Paleo catered dinner evenings as well as paleo salads in their retail location when it was open. On their website they state "We can accomodate all types of diets, including Gluten-Free, Dairy-Free, Soy-Free, Egg-Free, Vegan, and Paleo. Let us know what you do and do not want in your baked goods and we will try our best to meet those requests including using special ingredients, and or using ingredients supplied by you."In reviewing their "paleo sampler" desert menu, they state "Our Paleo desserts are sweetened with Organic Maple Syrup or Raw Unfiltered Honey (Organic Blackstrap Molasses for our Ginger Cookies). We use raw nuts, organic coconut oil, and our own rendered animal fats. Please specify before ordering if there are any ingredients that you may not be able to have."  They suggest contact by phone or email to go over your specific dietary requirements when ordering. Finally, baked goods in NYC tailored to your specific dietary needs for your next special occasion!
Location: Over the 15 year history Ivy Bakery had retail locations in SoHo, Gowanus/Park Slope and Bay Ridge Brooklyn but have recently transitioned to being solely a custom order/catering only bakery for the NYC area.
Sample Paleo Menu Items:
Paleo Chocolate Cupcakes
Paleo Lemon Bars
Paleo Cherry Coconut Cookies
Website: http://ivybakery.com/
Ivy Bakery NYC Reviews (Paleo):
https://www.catercow.com/packages/2509-paleo-treats-sampler
http://www.nycfoodiegirl.com/2013/12/super-simple-divine-paleo-walnut.html
http://www.timeout.com/newyork/restaurants/ivy-bakery
The Little Beet
The little beet, a certified gluten free kitchen restaurant in NYC is a good choice for finding paleo friendly meal options, as all they disclose all ingredients in their meals. They also state that their menu is "inpired by local, seasonal and natural ingredients" and that "all ingredients are carefully sourced from farmers and purveyors we trust" such as Northern Harvest, Prairie Grove Farms, Murray's Chicken and the Center for Discovery CSA.
Location: 135 W 50th St (bet 6th and 7th Ave), New York, NY
Sample Paleo Menu Items:
Steak with side of charred broccoli
Wake Up Call cold presses fresh squeezed spinach, mango, pinapple avocado and lemon juice
Salmon with side of charred kale
Website: https://www.thelittlebeet.com
The Little Beet NYC Reviews (Paleo):
http://www.paleorunningmomma.com/blogger-shopping-trip-and-the-little-beet-review/
http://www.foodandsunshine.com/dining-out-paleo-gluten-free-restaurants-in-nyc-part-1/
http://glutenfreecarolinagirl.com/2015/06/22/gluten-free-at-the-little-beet/
Hearth
Hearth is a farm to table restaurant started by Marco Canora which has been serving "seasonal, locally-sourced ingredients prepared with an Italian influence" for the last 12 years. However, during this time Chef Canora of the recent Brodo fame went through a personal health transition where he began to eat a whole food diet. At that point he opened Brodo in a small space next door to the restaurant to serve bone broth, which was part of his new health regime. Although already offering food items like the bunless 100% grass fed beef Variety burger mentioned below, the plan is to completely reboot the menu of Hearth in early 2016 to emphasize according to the New York times story, a "focus on eliminating highly processed oils, flours and sugar, while making sure that every ingredient (vegetables and grains, yes, but also fish, butter, oil and offal) comes from the most pristine sources he can find and afford." Hearth and Chef Canora are definitely worth keeping in mind. Although already offering gluten free items for years, it sounds like the menu will only becoming closer in line with Paleo principles over time, and certainly the staff is familiar with special dietary needs. 
Location: 403 East 12th Street (at 1st Ave), New York, NY
Sample Paleo Menu Items:
Variety Burger, a Bunless Patty with 100% Grass-Fed Brisket, Chuck, Heart and Liver; Caramelized Onion, and Sweet Potato Fries (ask to hold the fontina)
Grilled Beef Neck with market vegetable escabeche in beef brodo (bone broth)
Grilled Cauliflower with smoked Bluefish, Capers, Sunflower Seeds
Website: http://www.restauranthearth.com/
Hearth NYC Reviews (Paleo):
http://www.nytimes.com/2015/11/12/dining/hearth-nyc-marco-canora-healthy-menu.html
http://lovingaglutenfreelife.com/hearths-gluten-free-pasta-exciting-update/
https://glutenfreegirl.com/2007/10/a-delicious-weekend-in-new-york-gluten-free/?v=7516fd43adaa
http://www.jsonline.com/features/food/chef-marco-canora-advocates-rebooting-health-with-food-b99417977z1-287654921.html
http://www.inc.com/kimberly-weisul/the-entrepreneur-behind-new-yorks-latest-food-craze.html
Paleo NYC Fast Food Options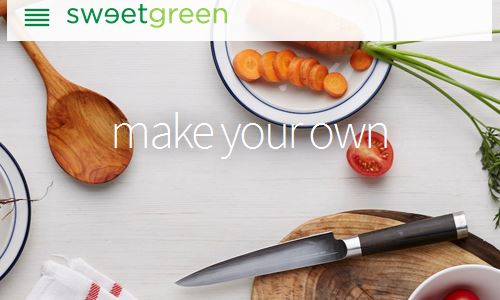 Sweetgreen
Sweetgreen is an a la carte salad restaurant that is a good option for those on the paleo diet, especially people with specific dietary needs such as AIP, Wahls Paleo, etc. With and emphasis on local, in season produce from local farms from the area and organic ingredients, it stands apart from other fast salad restaurants in terms of the quality of the fresh ingredients. They also tend to have a large selection of fresh vegetables, nuts, seeds and herbs to include in your salad, offering a more interesting selection in choosing paleo friendly ingredients. You may want to be more careful when choosing to include cooked vegetables and cooked proteins however, as these have been reported as sometimes having non paleo ingredients in the sauces, so you will want to inquire about ingredients before adding non-raw items to you salads. Finally, they offer customized salad dressing options, such as olive oil and fresh lime or lemon juice, or balsamic vinegar if you don't feel like inquiring about dressing ingredients, although there are reports online that several of their homemade dressings are in fact paleo, such as the lime cilantro jalapeno vinaigrette mentioned below.
Location: 6 NYC Area Locations
Sample Paleo Menu Items:
Make your own Salads such as:
Organic mesclun, tomatoes, red onion, avocado, toasted almonds, fresh lime squeeze, lime cilantro jalapeño vinaigrette (said to be paleo compliant)
Organic arugula and organic mesclun, carrots, shredded cabbage, cucumbers, basil with a custom lime vinaigrette (fresh lime juice, olive oil, salt, pepper)
Website: http://sweetgreen.com
Sweetgreen NYC Reviews (Paleo):
http://paleodietnyc.blogspot.com/2014_03_01_archive.html
https://jauntful.com/SYNTK/xJ1dzHzy2
http://forum.whole9life.com/topic/12309-sweetgreen-update/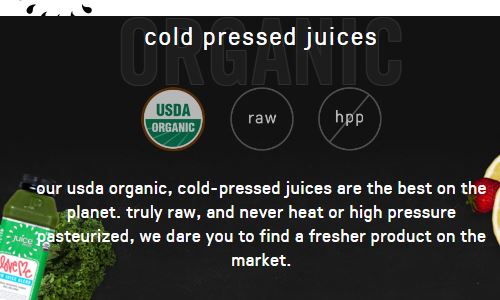 Juicepress
Juicepress is a local NYC cold pressed juice chain with locations all throughout the city. They offer 100 percent organic cold pressed vegetable and fruit juices that are ready to pick up on the go. In most cases the juices are paleo with just vegetables and fruit as an ingredients. In addition, they offer healthy nut milks and coffee products, many of which are paleo as well. The salads and other foods are not as great for the paleo diet, but may work in a pinch if you are careful with the dressings. But with so many locations there is likely a Juicepress near where you live or work offering a quick fix of all vegetable or fruit juices for a snack or pick me up.
Location: 22 NYC area locations
Sample Paleo Menu Items:
Lucky Seven Juice with carrot, ginger, orange, pear, pinapple, beet and lemons
Watermelon juice made from only watermelons
Almond Milk made with almonds, coconut oil, vanilla and sea salt
Website: https://juicepress.com/
Juicepress NYC Reviews (Paleo):
http://www.themerrymakersisters.com/best-almond-milk-coffee-new-york-city/
http://cleanfooddirtycity.com/destination-eats-new-york-city-guide/
Honorable Mentions – Recommended by NYC Paleo Bloggers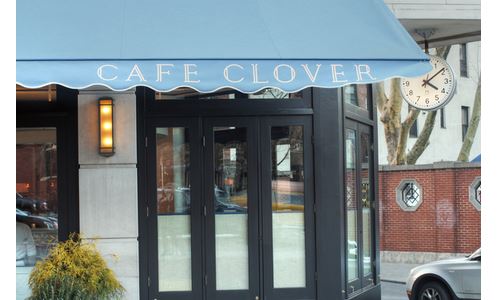 Cafe Clover
Cafe Clover is a small cafe in the west village with a focus on local organic produce and grass fed meats. Their staff is knowledgeable about the ingredients in the food, about special diets and are typically helpful and accommodating in making recommendations. For example their menu states they are always "using the finest locally sourced produce" "combining simple, organic ingredients to create dishes that speak for themselves in both flavor and quality." If you want a nice dinner out and are willing to ask questions and smart choices from within the menu, Cafe Clover can be a great bet for a high end Paleo meal.
Location: 10 Downing St, New York, NY
Sample Paleo Menu Items:
Goffle Road Farm Pounded Chicken Breast (may need to request substitutions in the sauce)
Cauliflower "Steak" (may need to request paleo substitutions in the sauce)
Whole Branzino a la Plancha (may need to request some paleo subsitutions in the sauce)
Website: http://www.cafeclovernyc.com/
Cafe Clover NYC Reviews (Paleo):
http://www.wellfitandfed.com/fed/gwyneth-boys-ii-men-and-a-review-of-paleo-restaurants-in-new-york/
http://thelazypaleo.com/2015/05/15/my-paleo-city-guide-eating-out-in-new-york/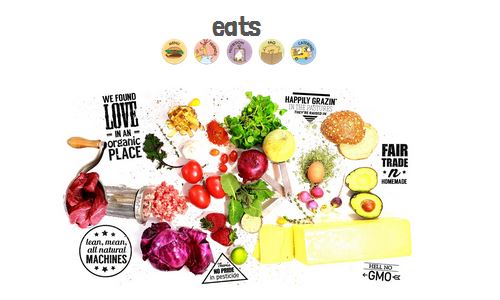 Bareburger
Although possibly not 100% Paleo due to the use of canola oil for frying their foods, Bareburger might be worth mentioning as it's a burger joint offering a choice of burgers made from free range beef, elk, bison, wild boar, duck and turkey meats with toppings like organic avocados, organic tomatoes and organic onions. According to their menu, all their meats are free-range, pasture raised, humanely raised and are antibiotic, gluten and hormone free.
Locations: 16 NYC area locations such as 313 West 57th St, New York, NY
Sample Paleo Menu Items:
Grass Fed Beef Burger with Collard Green Wrap
Bison Burger with Collard Green Wrap
Elk Burger with Collard Green Wrap
Website: http://www.bareburger.com/
Bareburger NYC Reviews (Paleo):
http://paleospirit.com/2012/paleo-and-the-city-bareburger/
http://www.thecavegirldish.com/2011/10/eating-out-paleo-bareburger.html
http://www.foodandsunshine.com/dining-out-paleo-gluten-free-restaurants-in-nyc-part-1/
http://www.paleopennypincher.com/paleo-living-blog/5-best-paleo-friendly-quick-service-restaurants-new-york-city-edition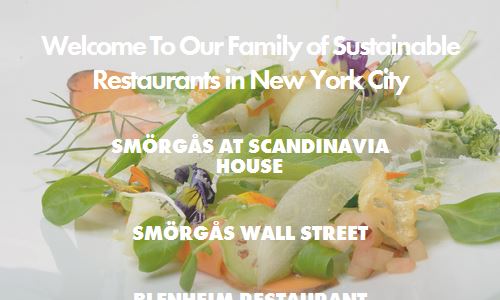 Smorgas Chef
Smorgas Chef is a Scandanavian restaurant offering grass fed, pasture raised meats and seasonal, locally grown produce. According to their menu "Smorgas Chef owns and operates Blenheim Hill Farm in the Catskills, where we grow our own sustainable ingredients such as pasture-raised meats, free-range eggs, herbs, fruits, vegetables, honey and syrup from maple and birch.  Their menu has symbols that designate dishes that are gluten free and/or vegetarian. Although Smorgas does not have exclusively Paleo menu items, it is a great place to piece together paleo friendly meal options from their high quality pasture raised ingredients and by asking for substitutions as needed in sauces and sides from their knowledgeable staff. 
Locations: 58 Park Avenue (at 37 St) New York, NY and 53 Stone Street (Wall Street) New York, NY
Sample Paleo Menu Items:
Blenheim Burger with pasture raised beef, lettuce and tomato (request without bun or cheese)
Icelandic Code with Rutabaga, sauteed kale, cherry tomatoes and rutabaga citrus salad (confirm sauce ingredients and ask for substitutions as necessary)
Blenheim Farm Greens Salad with cherry tomatoes, roasted peppers, cucumber and avocado (request a dressing with paleo friently ingredients)
Website: http://www.smorgas.com
Smorgas Chef NYC Reviews (Paleo):
http://thelazypaleo.com/2015/05/15/my-paleo-city-guide-eating-out-in-new-york/
https://fitbelle.wordpress.com/2014/02/03/intakeworkout-21-22/
https://www.rise.us/restaurants/ny/new-york/smorgas-chef-on-park-ave-194306/menu/
http://thelazypaleo.com/2015/05/15/my-paleo-city-guide-eating-out-in-new-york/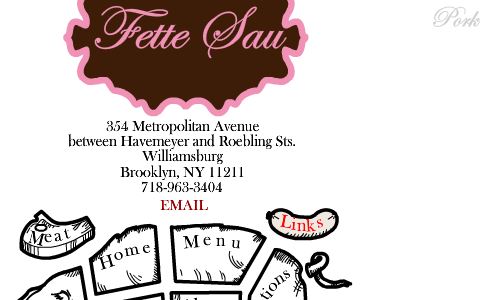 Fette Sau BBQ
This popular BBQ joint with Paleo bloggers and Paleo NYC residents is a meat lovers paradise, with tens of different cuts of meats from local farms on the menu. According to their website "Our barbecue is dry rubbed. ". However in researching their dry rub recipe it appears that it contains brown sugar. I have included Fette Sau in this paleo restaurant guide due to it's popularity with paleo bloggers but do consider inquiring about whether the specific cut of meat you order uses their dry rub and if so, if it contains sugar. Despite the considerations with the dry rub, their menu states that "We exclusively use organic and/or small familty farmed heritage breed animals" with the meat coming from 7 named local area farms which is pretty impressive.
Location: 354 Metropolitan Avenue (bet Havemeyer and Roebling Sts), (Williamsburg) Brooklyn, NY
Sample Paleo Menu Items:
Berkshire St. Louise Style Pork Ribs (confirm Paleo ingredients in Rub if used)
Beef Brisket (confirm Paleo ingredients in Rub if used)
Berkshire Sausage (confirm Paleo ingredients in Rub if used)
Website: http://www.fettesaubbq.com/
Fette Sau NYC Reviews (Paleo):
http://nomnompaleo.com/post/28762023402/dining-out-paleo-fette-sau-brooklyn-ny
http://thelazypaleo.com/2015/05/15/my-paleo-city-guide-eating-out-in-new-york/
https://www.paleohacks.com/food/i-m-in-nyc-for-12-hours-what-is-something-awesome-and-paleo-for-me-to-do-4160
https://www.paleohacks.com/paleo/paleo-primal-in-brooklyn-544
As you can see, there are quite a number of paleo nyc foods available no matter where you are located. With new places popping up all the time the choices will only continue to get better and better. New York is a great place to be on the paleo diet. I hope you discovered at least one of these paleo restaurants nyc options that you hadn't heard of before.
Please let us know if you have found any amazing paleo food nyc options that we may have missed by leaving your own suggestions or favorite paleo restaurant nyc option in the comments below. By sharing our knowledge, we can continue to help each other out as well as help promote these local businesses that are taking a chance and focusing on paleo food – for us. Thanks in advance!
This article is part of our Paleo NYC Series:
• 13 Paleo Meal Delivery Serving NYC
• 15 Of the Best NYC Paleo Restaurant Options
If you are looking for Paleo restaurants in other cities, check out our other city guides of Paleo friendly restaurants in Denver CO and the best Paleo restaurants in Austin TX. 
We have also created delivery guides for some cities in the New York area such as for Paleo meal delivery in Stamford CT, Paleo meal delivery in Hartford CT, Paleo meal delivery in Syracuse NY, Paleo delivery in Albany NY and Paleo delivery in Allentown PA